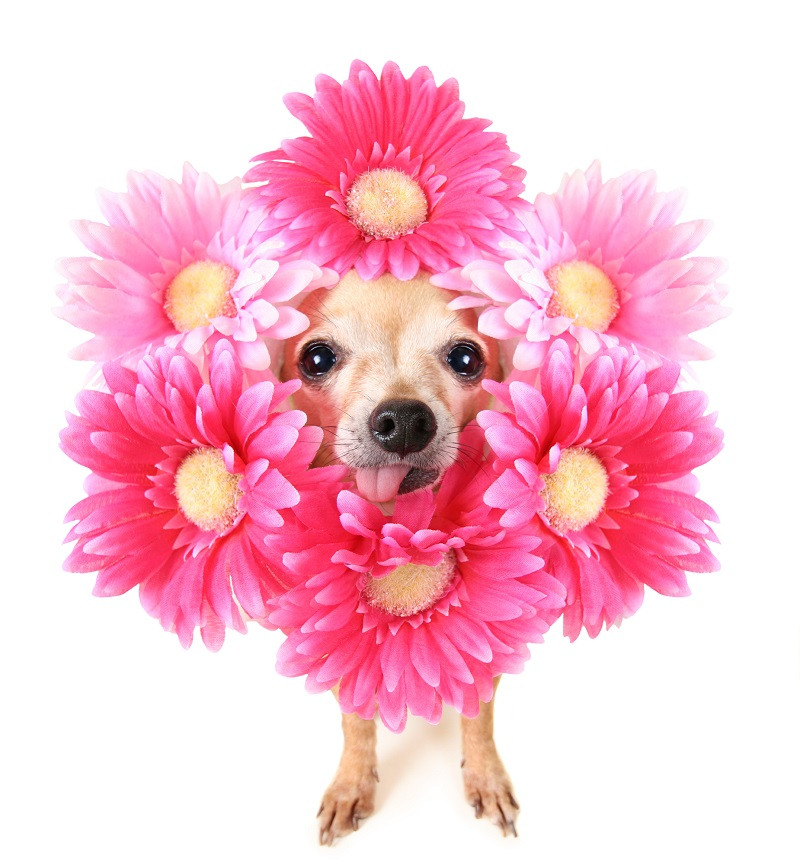 I feel pretty…
Oh, so pretty…
I feel pretty, and witty, and bright!
Why is Astro singing about being pretty? Well, we thought a makeover was in order for our amazing ASTRO OFFERS! Check out the amazing, new menu for enrolling. When you hit Grid View while viewing your Available Astro Offers, you will now see all the amazing images attached to the offers – simply click on the pictures and enroll!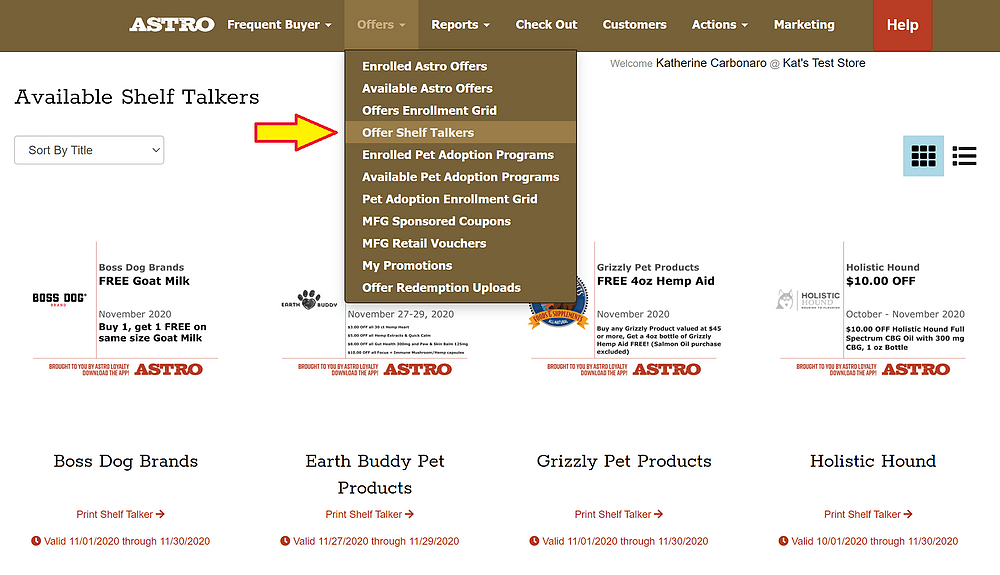 Grid View for Astro Offers Shelf Talkers
Check out the Grid Views for our Shelf Talkers too to see the actual shelf talker itself right in the menu.
We also want to introduce a new feature called: MY BRANDS!
What is this you ask? Well, we want you to be able to create a menu of all the brands you carry in your store! From there, you will be able to filter out the offers for the brands you carry for even easier enrollment. While we still think you should check out ALL the amazing Offers, we understand the need to showcase the brands you already carry in one spot. Check out the images below to get started!
My Brands Setup for Astro Offers
Start by going to your Offers menu and selecting Available Astro Offers.

To the right of your screen, you will see where you can toggle between a Grid Style view (displayed in the image below) or a List Style view (which is the view you are familiar with). Choose whichever makes you happy!

Click on the My Brands button to select the brands you carry.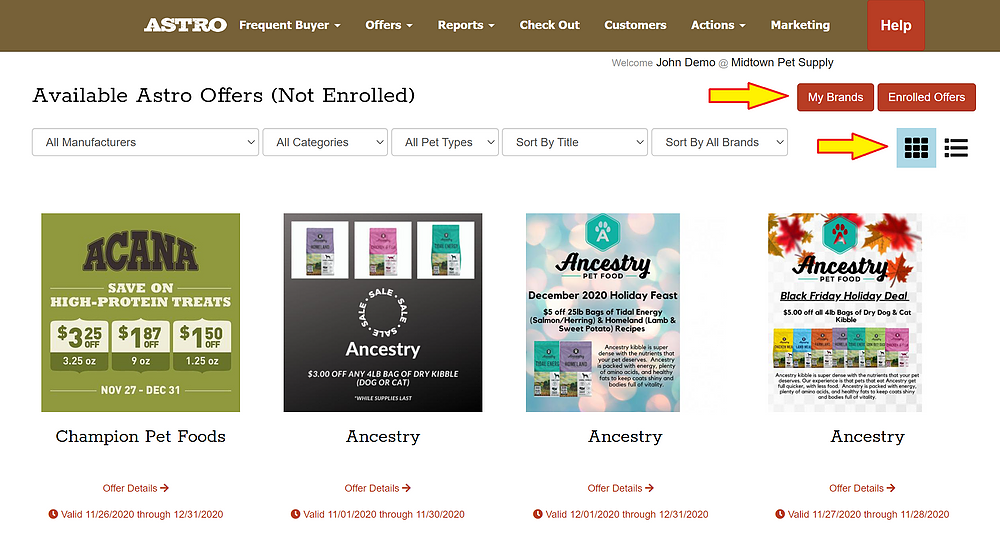 Now you will see a list of ALL brands who have Official Programs on Astro. Currently, not everyone listed participates in Astro Offers. Even still, you should still go through the whole list carefully and select every brand that you carry at your store. This way, when a brand decides to launch its first Astro Offer you will know about it!

To select a Brand check the box in the upper left-hand corner of its tile. You'll know it is selected when the tile is outlined in blue.

Once you have the Brands you want selected click the Save My Brands button at the bottom right of your screen.

Then you can select Back to Offers at the top right of the page to return to the Available Astro Offers page.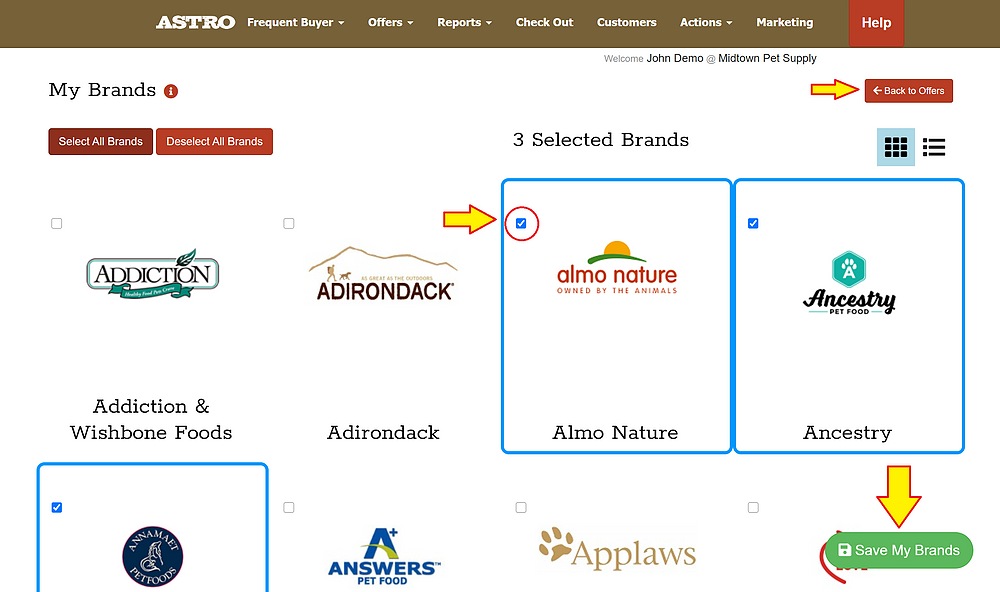 Now you can use the far drop-down menu to toggle between Sort By All Brands or Sort By My Brands.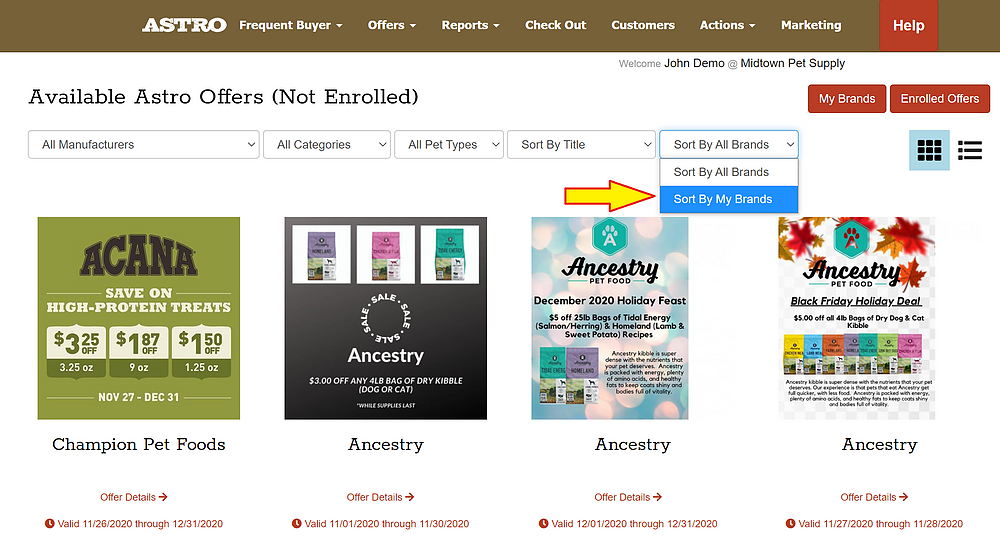 Congrats on contributing to the elimination of FOMO!