By now, everyone knows that social media is an incredibly influential platform for marketing and advertisement. Over 70% of Americans use some form of social media, which can be a source of news, entertainment, and communication. 
The most successful marketing teams and business owners use social media to get more clients and spread the word about their stores. Unfortunately, the threat of being "buried in the algorithms" is a daunting prospect for many small businesses. Why spend the additional money on social media managers (or the extra time, if you're doing it yourself) if your content will just be swept under the waves made by big businesses? 
Regardless of the size of your company, social media is an integral part of marketing and spreading awareness about your business. Having said that, the social media marketing strategy you use may be a bit different when you're a smaller, local business. Keep reading for more information on how social media marketing can make a big impact on your independent pet store.
Social Media Marketing Is for Local Businesses Too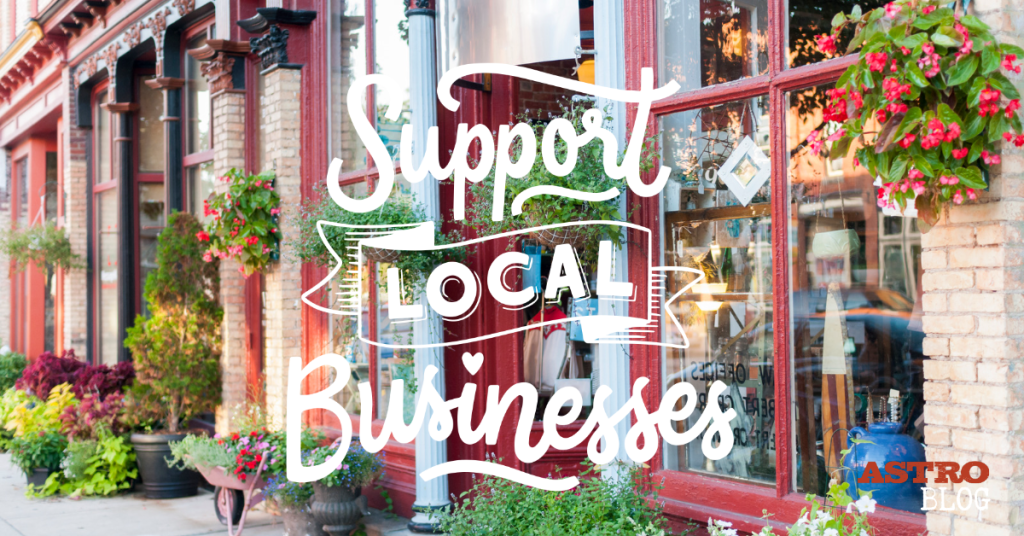 You heard that right. Social media marketing is incredibly helpful for local businesses because it allows them to reach their local audience more easily. The wide range of users on social media platforms makes them the perfect place for smaller or more niche businesses to reach their target audience. This includes consumers in a particular geographic area.
You can also capitalize on trends that are brought to light through social media. For example, the growing desire for organic and raw pet foods has created a larger demand for suppliers. If you're a pet retailer that offers organic dog food, this would be your opportunity to benefit! How do you spread the word about what you have to offer? 
Social media. 
"If you want to stand out from the competition, build an emotional connection with your ideal customers. That's what separates brands from companies that are just selling products. Strong brands have loyal customers and raving fans.... leading to higher profits and long-term sustainability."
Why Independent Local Retailers Need Social Media Marketing Strategies
Taking advantage of social media is one of the first steps to raising awareness about your products or services. However, this isn't a situation where you can just wing it and hope for the best. Social media strategies will vary depending on the business, the type of content, and the platform you're operating on. 
For example, Facebook (currently the most popular social media site) offers multiple layouts for content, including written content and video content. This can benefit local businesses that may have a preference for one or the other but use both. In contrast, TikTok and Instagram, which have younger audiences, are more visually based and rely on videos and photos as their main source of content.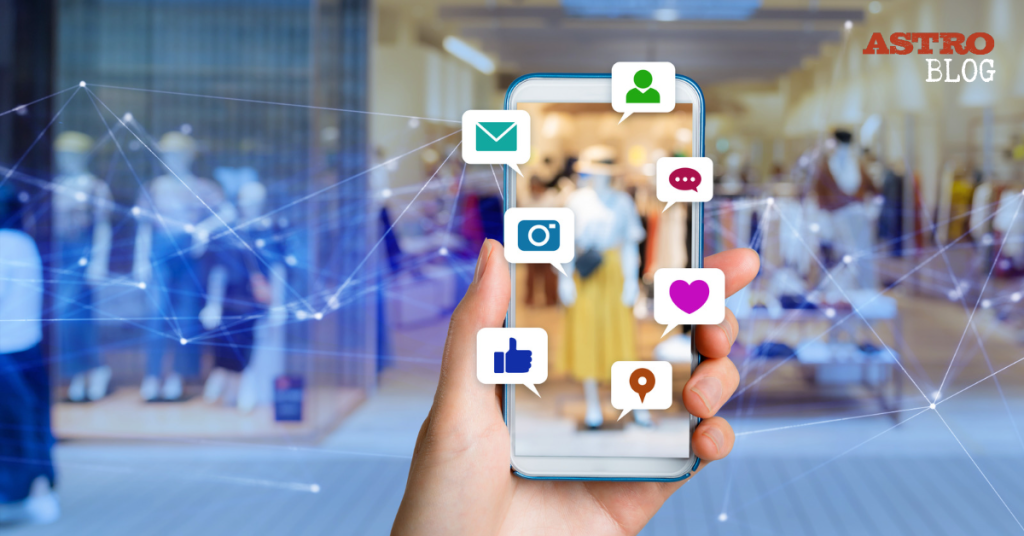 As an independent pet retailer that probably relies heavily on local traffic, you can find clients who would have never known you exist through these platforms, but you need to learn how to navigate the various options for accounts. There are benefits and disadvantages to each, whether it be limitations of what media can be posted or the audiences who mainly use the platform.
Developing a social media strategy will clearly lay out a plan for you or your marketer to follow so you can increase your chances of being found by local consumers.
How to Market on Social Media to Attract a Local Audience
There are many steps you can take to build your social media presence and attract local customers and viewers. Set markers for yourself with the SMART goal-setting method (specific, measurable, attainable, relevant, and timely) to hit all of the following social media goals. Once you master these, your social media presence will be more beneficial for your business.
A great way to get onto social media radars is to promote other local content. Every time you repost or reshare a local person's or business's content, they are made aware of your company's existence and are more likely to reciprocate in one way or another. When people see that you're engaging with your community's events and news, it also adds to your company's brand and personality. This can make people more inclined to frequent your business.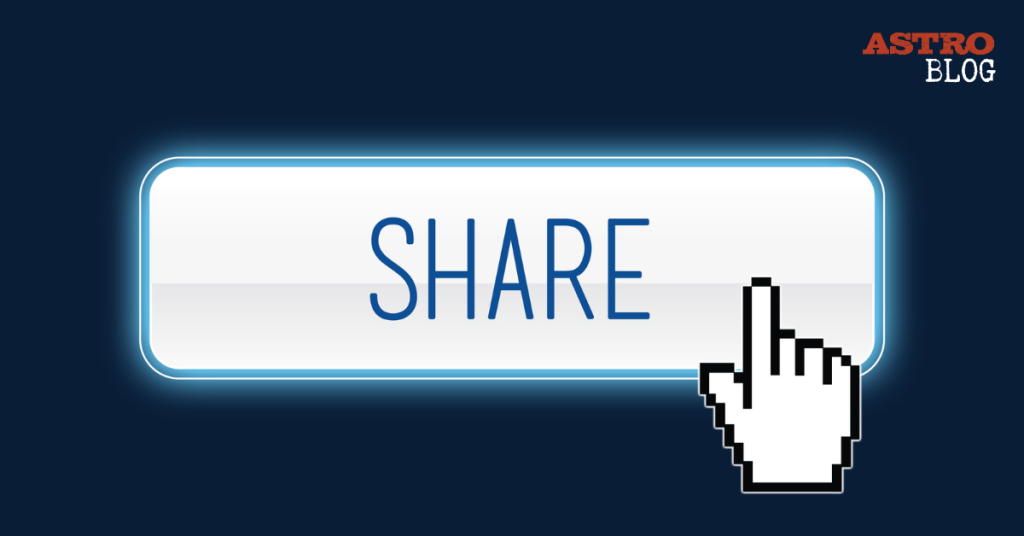 For pet retailers, for example, reposting news about adoption pop-ups, various dog parks, or fun local pet events could spread awareness about your own company. When potential customers see your post, you're not only helping another local group but your business gets a promotional boost as well.
When businesses target their ads, it means their content is more likely to show up in the feeds of specific demographics. You can target content toward a specific age, gender, type of occupation/industry, geographic location, and more. Additionally, targeted ads can find people based on their social media engagement and behavior, as well as their connections and interests. 
For example, as an independent pet retailer, your goal when using targeting is to end up on the feed of someone who owns a dog or cat.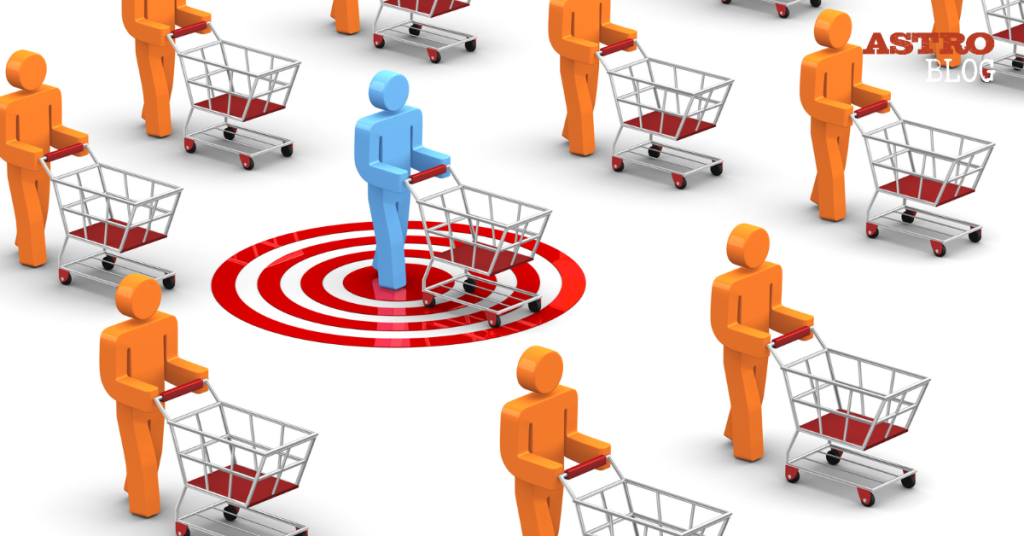 You usually do this by paying for ads on social media so that your content will show up on the feed of people who have engaged with other pet retailers or related businesses or have shown other signs of interest.
Since this is usually a paid service, this might be harder for some local businesses to accomplish. However, if you can make the investment, it could have massive benefits because of how directly you will find relevant potential customers.
Using Hashtags and Location Tags
Algorithms take into account the content of your social media posts. This includes the type of content,  the text you include in your posts, any tags or hashtags, and the post's engagement levels. 
Hashtags are keywords attached to your post, denoted with a #. This works similarly to how keywords work in website copy, where SEO-friendly keywords make your content easier to find and stand out through search engines. If someone is looking for content on a specific topic, they might search the hashtag on social media channels like Twitter, Instagram, and Facebook among others.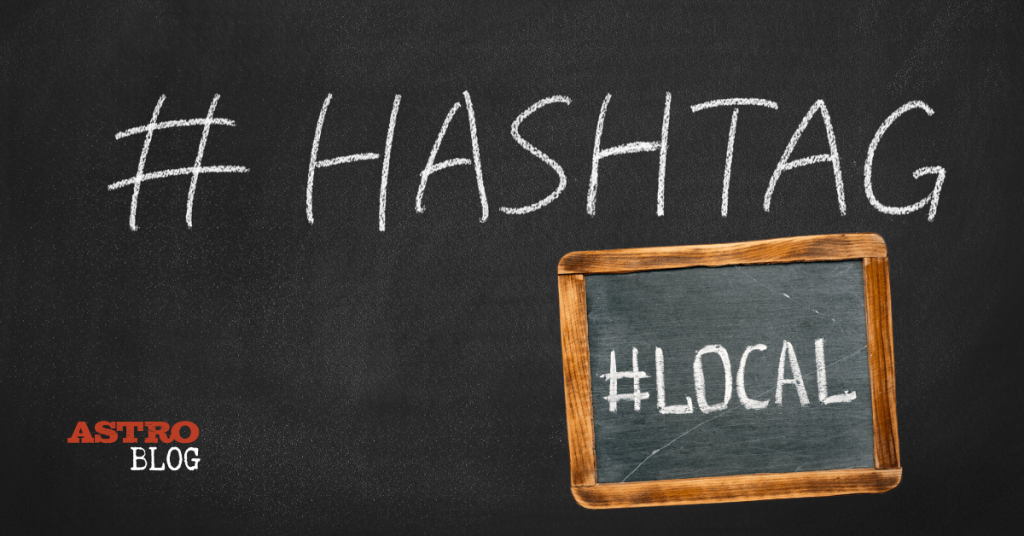 When it comes to crafting your posts, consider your target audiences and how your content specifically relates to that audience. As a pet retailer, one of your posts might be on the topic of organic dog food, so possible hashtags include #organic, #organicpetfood, and #healthypetfood.
Some brands even have a hashtag for their company. Incorporating your own handle or a brand-specific hashtag also builds your image. We at Astro Loyalty use the hashtag #AstroOffers on Twitter and often use other hashtags relating to the content we're posting. You can even use hashtags like #ShopLocal as a way to promote yourself as a local business. 
Location tags are similar to hashtags, but they denote the geographic community that your content targets. For example, using location tags for your store's address would get your content higher on the feeds of people in the area.
These geotags can be used on Instagram and Twitter through the specific location feature. You can even create a location via Facebook for people to "check-in" when they visit your store. This added emphasis on your location can also contribute to your brand and image as a local business.
Interacting With Local Groups and Individuals
Some of the most popular corporate social media accounts gain their popularity from interacting with others. Wendy's, for example, is a well-known business on social media for its snarky Twitter personality. 
This isn't to say that you have to be sarcastic and witty—that might end up backfiring. Rather, developing a social media personality is important for attracting more viewership. This form of social networking can be done in a few ways: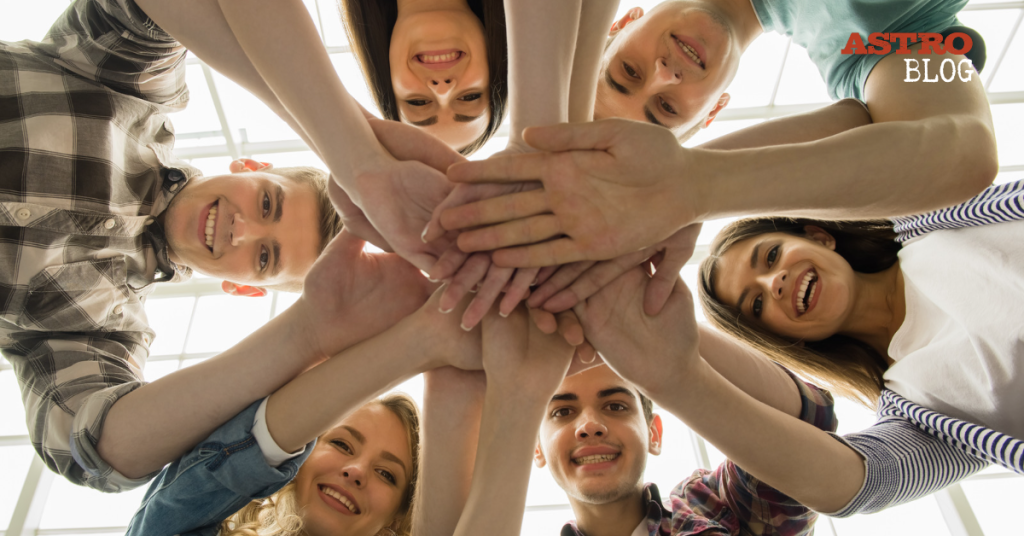 Interact with local groups that relate to your company.

Pet suppliers, consider engaging with pet shelters or community groups that deal with pets. Dog walking and pet sitting services are additional groups who you can build social media rapport with. In engaging with them, their viewers will also find your content. It's a mutually beneficial relationship; each group gets the viewership of the other. 

Interact with individuals who are engaging with your area of specialization.

If there are people interested in finding organic pet food and you're a provider of organic pet food, take the initiative to tweet at them. Redirecting them to your website on social platforms will both attract that singular viewer and others who might view that post as well. 

Interact with individuals who are directly interested in your company.

This one may seem obvious, but if someone tweets about your company or brand, engage with them directly on the platform. There are some cases where you may want to ask that they send an email or other form of communication, but if there are easy-to-address concerns, don't hesitate to respond via social media as well. For example, if a Twitter user asks for store hours, don't just redirect them to your website. You can just answer the question directly. This makes it easier for other curious shoppers to find information.
The latter two options are good ways to build community relationships. People love good customer service, and if you use your social media as a way to give people individual and personalized attention, you will develop stronger brand loyalty. This can also lead to user-generated content, which is content not created by a brand, but by normal users who support your brand. This is the kind of content you'll want to repost and make a big deal out of!
Taking the first steps in creating your social media strategy could be the beginning of a massive influx of audience members and customers. Social media can be a vital component in the overall marketing strategy of local, independent businesses.
You already have an uphill battle trying to get an edge over big-box and online retailers, and we want to help you as much as we can. Astro Loyalty provides a variety of marketing tools for independent pet retailers to use on their marketing journeys. Get the support you need to bring your business to the next level by signing up for a free trial with Astro Loyalty today!