The kindest thing a person can do for an animal is to give them a second chance with a loving home. 
Each year, approximately 6.3 million animals end up in shelters around the country, according to the ASPCA. There are many reasons animals end up in shelters. Some of the top causes include abandonment, prior abuse, lack of a home, or due to their previous owners no longer being able to care for them. These animals deserve a loving home just as much as any other pedigree breed. Most shelter pets are loving, sweet, and hopeful of finding new homes. 
National Adopt a Shelter Pet Day falls on April 30 this spring. It's an important time to recognize the crucial ways communities can support shelters and their animals. While adopting a shelter pet is an awesome way to celebrate, it's not the only way to make a positive impact!
We've highlighted 4 ways you can support your local rescue and celebrate shelter pets this holiday. 
One of the biggest challenges animals face in shelters is the constant stress of a closed-off environment in close quarters with other animals. Not only does this make them unhappy and more prone to disease, but it also hurts their chances of adoption. Many animals don't show their true personalities in a high-stress environment. 
This is exactly why foster programs are so important to shelters. By fostering an animal, you can help take some of the burdens off of an overcrowded shelter, even if you can only take in one cat or dog. You can help get a traumatized or shy pet used to a home setting, allow an injured animal to heal at your home, or socialize one while she waits to get adopted. 
Depending on what organization you foster with, there will be certain requirements for fostering. Research your local animal welfare organization to find out more about what you'll need to have to foster. Some common requirements include: 
Being over the age of 21

Have extra room in your home to provide for the animal

Make sure personal pets are all up to date on their vaccinations 

Be a responsible, patient person prepared to help stressed, anxious, or hurt animals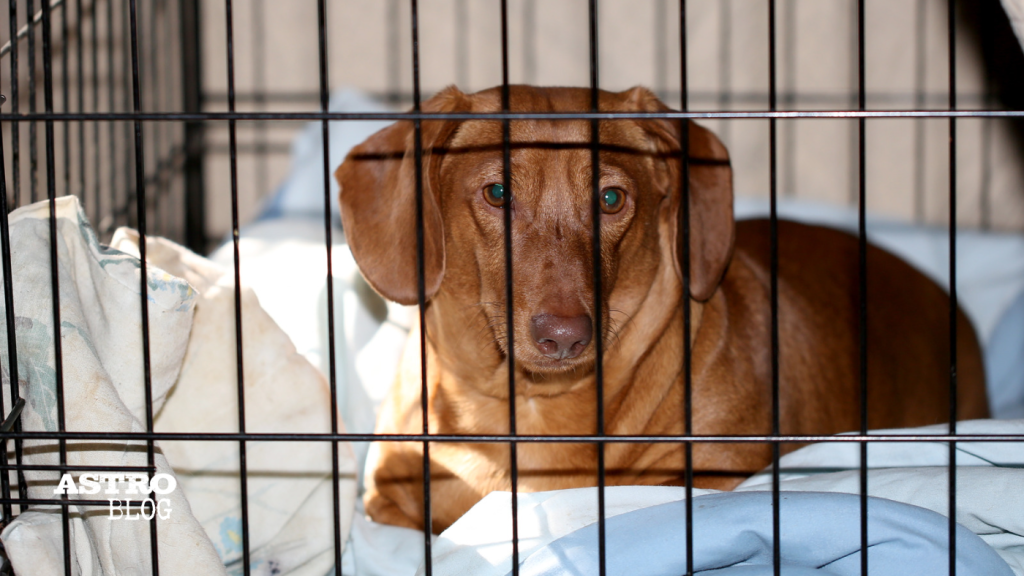 Animal shelters are always accepting donations, whether in the form of gently used toys and supplies, food and litter, or financial contributions. Many shelters have wish lists or specific items they need. Give your local rescue a call or check their website to see what kinds of donations are the most in demand. Generally, the most commonly needed items include:
Cleaning supplies 

Dog and cat food

Food bowls and trays

Hay or horse feed

Office supplies

Carriers and wire crates
Although donating any supplies is always going to be helpful, sometimes a simple financial donation is more useful to organizations. A cash donation allows the organization to use the money in whatever area they need rather than taking in donations they may not need as much. Donating money is a quick, easy, and impactful way to support charities directly.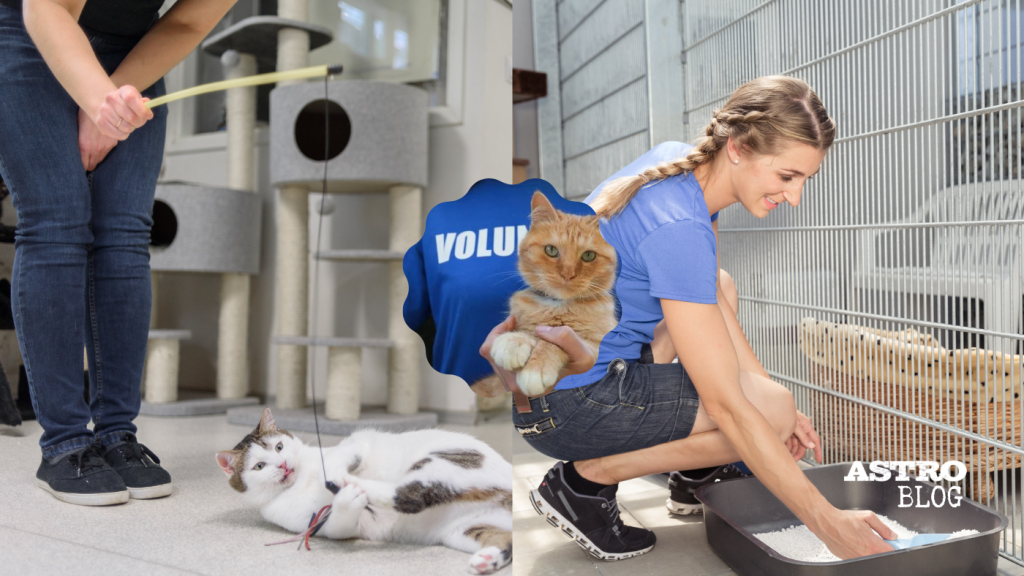 If you can't donate pet supplies or money, why not give your time to the local animal shelter? Many animal rescues are eager to welcome new volunteers. Often times they are understaffed and overwhelmed, so any time you can give to help. Whether it's walking the dogs, cleaning out kennels, or playing with the animals, your help is sure to be appreciated. This is a great hands-on way to celebrate Adopt a Shelter Pet Day.
#4 Become a Shelter Advocate
As shelters continue to get flooded with animals in need of loving homes, it's crucial that we continue to spread awareness of how important it is to adopt. There are so many unwanted, abandoned, or homeless animals taken in by shelters that deserve a home. You can become an animal shelter advocate by encouraging your friends, family, and the community to adopt from a shelter. 
You can also share information and resources for those who might be interested in adopting animals. At Astro Loyalty, we believe it's incredibly important to give back. Through our "Sharing the Love" campaign, we collaborate with independent pet retailers to give new pet owners free artisanal pet food, treats, and supplies. It's our little way of saying "thank you" to pet owners who give shelter animals new forever homes.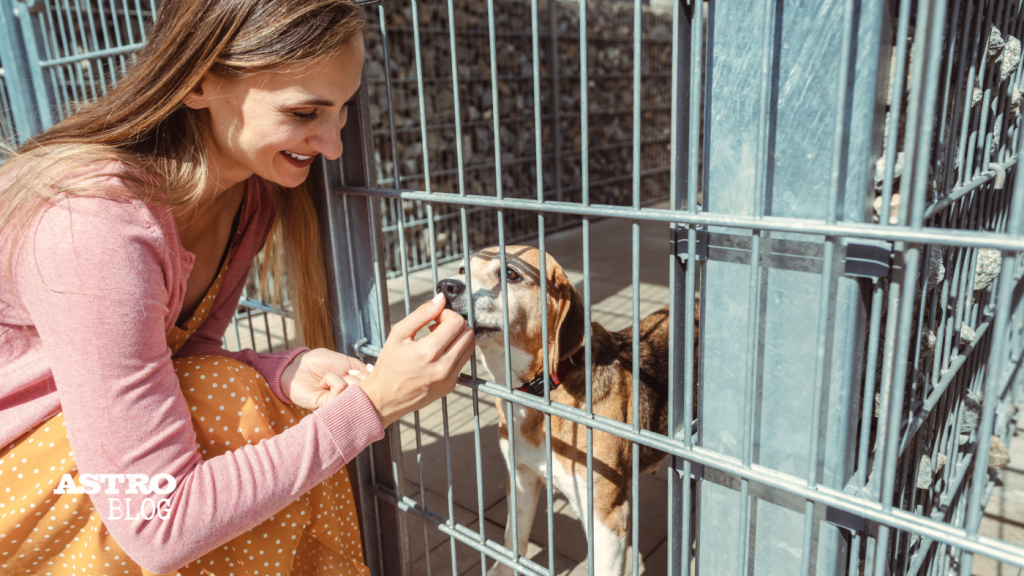 Sharing the Love on Adopt a Shelter Pet Day
If you're adopting a shelter pet soon, or if you're a pet retailer looking to support shelter animals and owners, Astro Loyalty can help! Find out more about how we promote shelter pet adoption through our "Sharing the Love" program, or read more about all things pets and small business on our blog!