February is usually associated with Valentine's Day, but there are many different kinds of love to celebrate outside of romantic love! This month of love is the perfect time to show some extra warmth and appreciation to our fellow humans and pets. We can share the love in many ways, one of the most impactful being giving back to the community. 
For pet stores and brands, February is a great time to think about how to give back to local communities and the wider pet community. Keep reading to learn more about how Astro Loyalty shares the love during this season, and familiarize yourself with some pet brands that go the extra mile to give back.
Astro's "Sharing the Love" Campaign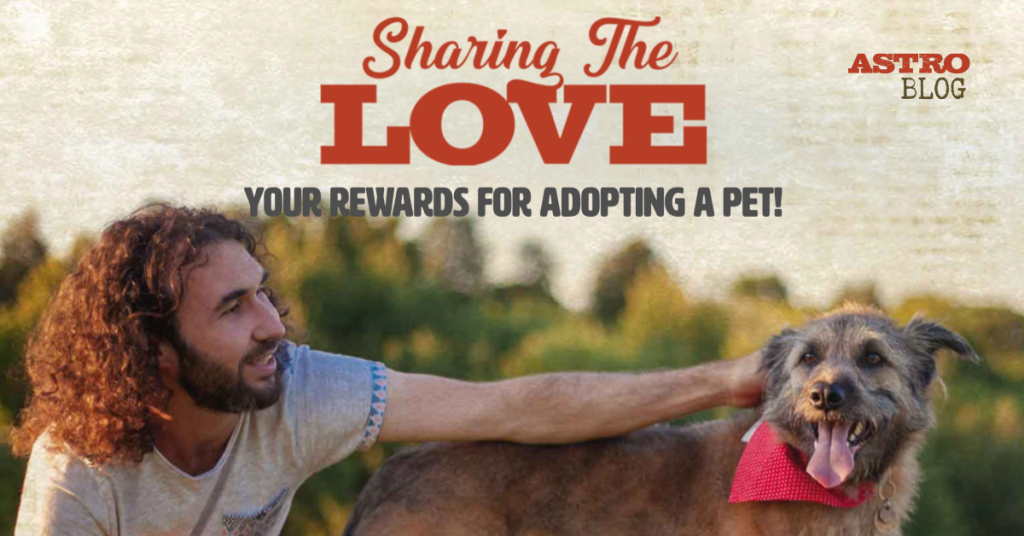 One of the ways Astro gives back is through our "Sharing the Love" campaign. Through this program, Astro works with local, indy pet stores and stellar brands to create welcome home gift bundles for people who have just adopted a pet. This program allows us to support pets and their humans while promoting independent pet stores and brands that truly care about pets' health, safety, and quality of life.
As of 2019, over 2 million pets who enter animal shelters go unadopted each year. Sharing the Love encourages people and families to do good by adopting. In turn, this benefits the pet community in multiple ways and helps more pets find loving forever-homes.
The Importance of Giving Back
Many issues continue to impact the pet community. Too many pets go unadopted each year, while others live in homes without access to affordable and healthy pet food. Local pet stores play an important role in the pet community as a source of pet supplies and support.
Showing love to pet owners and pets who need help is a great way for independent pet stores and brands to give back. This builds lasting relationships and meaningful connections in the pet community and on a global scale.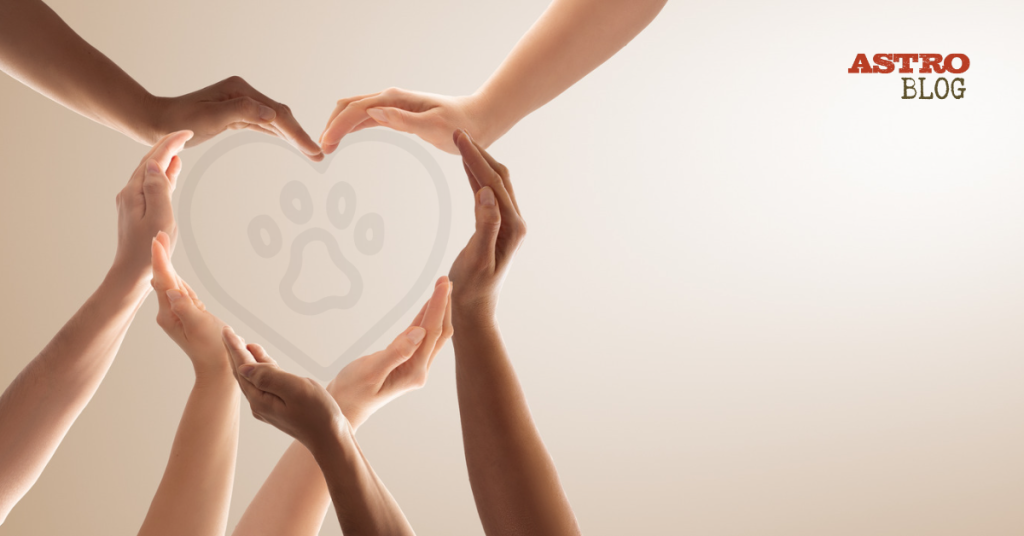 The act of giving back can take many forms. In the pet community, many businesses have gone above and beyond to step up to support pets and people who may need extra assistance. For some brands, giving back is about providing an exemplary product and an avenue for pets to gain access to healthy, delicious food. While others are stout supporters of community, environmental, and pet charities. 
Here are five pet brands that prioritize sharing some love of their own and giving back to the pet community.
During my research for this article, I gleefully discovered that most (if not all) of our brand partners regularly contribute to causes they believe in. If I were to list them in this single article, you'd be reading for hours. So I'm going to turn this into a monthly series then we can all take a beat and celebrate our community of do-gooders together! 🙌
So many players in the pet community are working to give back and improve the lives of pets and their people. February is a great time to spread love to the pet community by giving back. If you're an independent pet retailer or a pet brand, join Astro's "Sharing the Love" campaign to provide high-quality products to recently adopted pets and their new owners.
There are 39 pet specialty brands 'Sharing The Love' on Astro! Will your brand be number 40?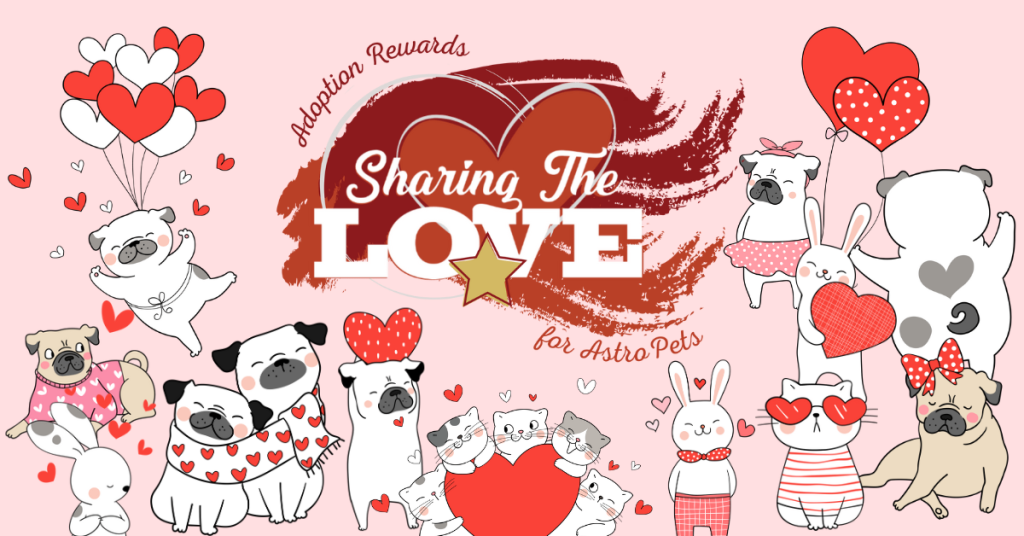 Astro also offers marketing support and resources to help local pet stores grow. Set up a short call to learn about how we can support your business's goals and growth.
If you want to embrace the season and share your love for pets and people, consider volunteering at your local animal shelter or donating money, food, or other products to people and pets in need. Even a small contribution can go a long way!