No one likes being stuck indoors during quarantine. Even with their daily schedule of walks, you might find your dog staring longingly at the great outdoors. Spending time with your pet in nature is also a great way for you to de-stress and for both of you to get some exercise at a time when many gyms and dog parks are closed.
Fortunately, there are still a ton of fun activities you and your pup can do right now!
Hiking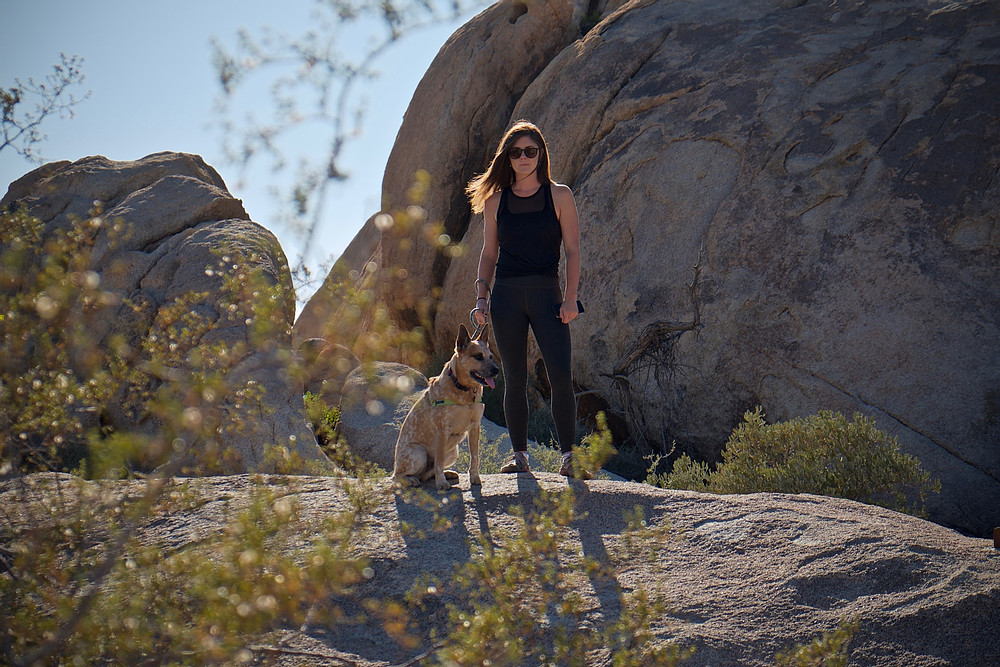 Hiking not only gives dogs a chance to run around, but all the sights, sounds, and smells (and squirrels) of the great outdoors will keep their brain and senses sharp, too. There are a couple of things to keep in mind when you hit the trails, particularly during COVID.
First, make sure your dog isn't too young or too old to enjoy a hike. Check the trail conditions, weather, and map for any COVID-related closures, and remember to leash your dog at all times so you can stick to six feet of social distancing. Early hours will have less danger of overcrowding.
It helps to chat with your vet or local pet store to grab items like cooling vests and paw booties—and products for a doggy first-aid kit, like tick spray—before you start off. The National Park Service reminds hikers that the first rule of hiking with dogs is to always be prepared…and that dogs can even carry their own backpacks. Happy trails!
Paddleboarding/Kayaking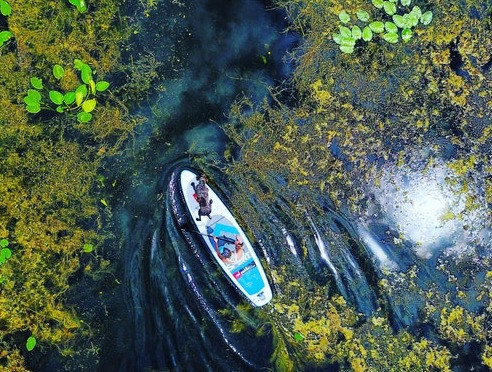 If you live near a lake or river, and your dog is a comfortable swimmer, activities like paddleboarding, kayaking, and canoeing are all fantastic options, with the added bonus of keeping you an oar's length away from your neighbors.
Before you let your dog put on their captain's hat, make sure they listen to key commands; you don't want an overeager dog's "sit" and "stay" to turn into "capsize." Use treats and praise to get your dog comfortable with your board, kayak, or canoe before testing the waters.
One must-have is a doggy flotation device. With a handle on the back for convenient scooping if your pup gets too excited about a duck, these vests are literal lifesavers. You can also pack water, treats, floatable toys, and more—you'd be surprised how much your local pet store has in terms of water gear for dogs. Yes, there are dog sunglasses, and yes, they are adorable.
Running
Who doesn't find themselves wanting to make a run for it, so to speak, after months of quarantine? Training your dog to run alongside you takes only a few steps and is a worthwhile quarantine goal.
The American Kennel Club advises an approach of "walk before you can run"—that is, training your dog to walk alongside you with a loose leash, without tangling in your legs, before running. Make sure your dog's age and breed are suited to the type of running you've planned since some breeds with short noses are not endurance runners.
Most dogs will need extra water and cool-down breaks to handle the summer heat and humidity. With COVID in mind, too, you should look for less crowded sidewalks and running paths, and always keep your dog on the leash. With a little effort, you may have just found your new favorite running buddy.
Exploring
Perhaps you don't have easy access to trails or lakes, or your dog's more content ambling around the sidewalk than running marathons. Now's the time to take your dog on a little urban or suburban exploring, an activity fit for all breeds and ages.
Rather than feel trapped in your own backyard, drive to new neighborhoods with your dog and take a walk around them. Scout out the area map beforehand, find a few points of interest, and bring your camera to capture your four-legged friend's excitement at their mini-adventure. If you aim at a neighborhood with a local pet store, you can find a new stop and snag some treats and water for your dog at the same time.
Obstacle Courses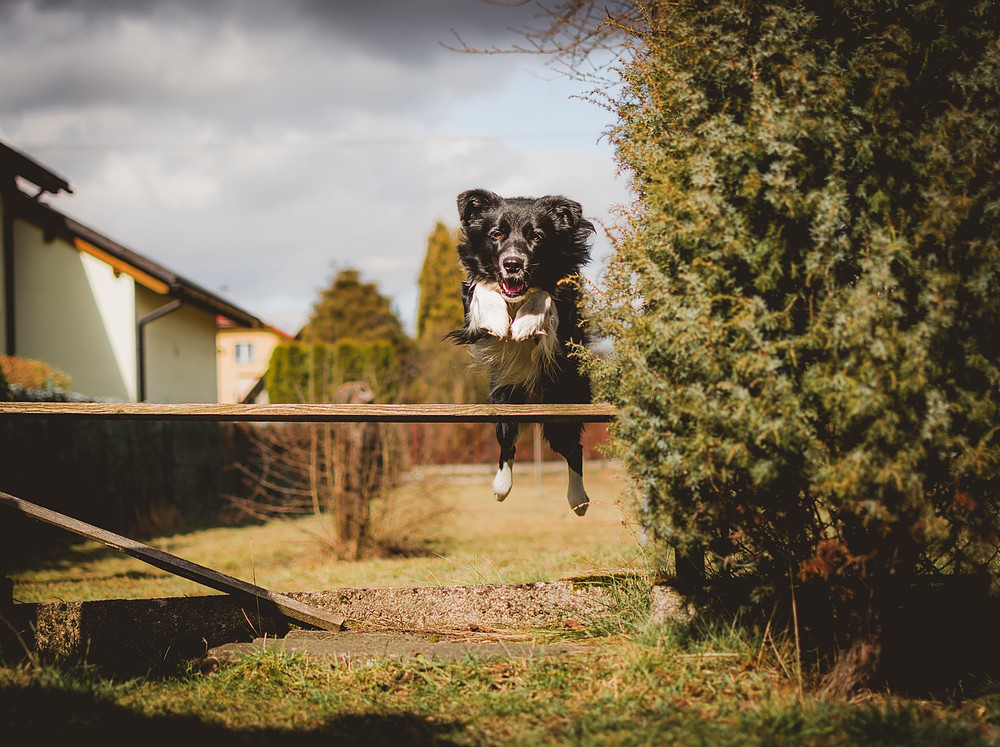 Westminster Dog Show, here you come. Dog agility training might be something you thought was reserved for pro trainers, but setting up a basic obstacle course for your dog is a simple, infinitely customizable activity you can do in your own backyard.
Patiently train your dog to jump through hoops and over obstacles, using anything from hula hoops to pool noodles to a soft laundry basket. Need weaving obstacles? Set up some spare cones or poles. Tunnel? A cardboard box. Pyramid to leap over? That pile of toilet paper you've been hoarding.
Just keep in mind that your obstacles should be collapsible, so your dog doesn't get hurt or stuck. Besides, you may have to "run" the obstacle course yourself first on your hands and knees to show them how it's done…so don't make it too tricky.
We always recommend checking in with your local, independent pet store for advice on the next steps in training your dog to join you in outdoor activities, or for any tips on the best gear to take with you. How have you and your dog been passing the time during COVID? Leave us a comment with any questions or any fun tips you have to share!