Our pets help turn our lives into a dream. They make a bad day better, keep us warm and cozy with cuddles in the winter months, and love us unconditionally. When our pets are in pain, it's a nightmare. Just like we do, cats and dogs can experience anxiety, joint inflammation, stomach pain, low moods, and irritated skin. Fortunately, there's a great way to safely and effectively offer them relief: CBD. It's safe, natural, and can be a great addition to your pet's care regimen. In recognition of both our pets and National CBD Month, this article will dive into some of the benefits of CBD for pets and suggest some great products to treat them with.
First Things First—Is It Safe?
Yes! CBD and hemp with non-detectable levels of THC are safe for dogs and cats. There are several studies showing that CBD is not only safe, but can be greatly beneficial for dogs
when treating things like arthritis
, stress and anxiety, and even
epilepsy
. CBD is safe for cats as well, though they absorb it differently than dogs and they may require different dosages to feel the same effects, according to a
2019 study
. One thing to keep in mind is that CBD is
not
THC, which should not be given to your pets. In fact, due to the reportedly higher number of cannabinoid receptors in dogs' brains, they may feel the effects of THC more strongly, and it may even be
lethally toxic to them at high levels
. The bottom line is that you shouldn't let your pets have access to THC. Pet CBD products, though? All theirs!
How CBD Works & How It Benefits Your Pets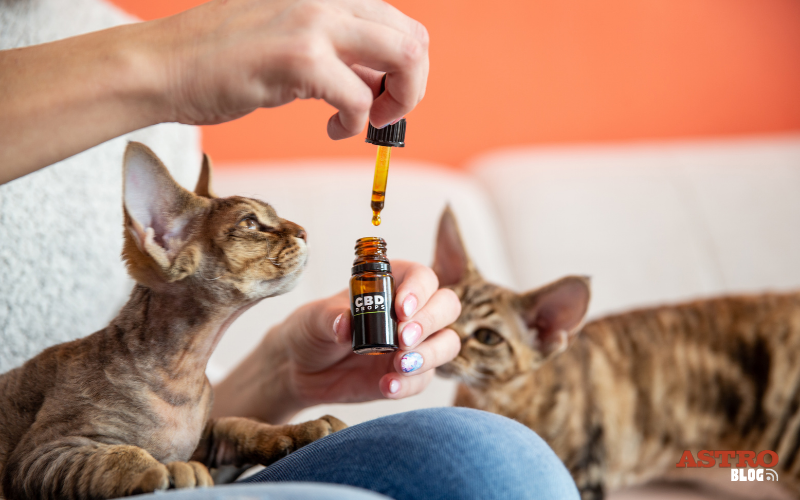 CBD works on both humans and our loyal companions, thanks to the endocannabinoid system: a network of cell receptors and molecules that help control homeostasis in animals. This system aids in the regulation of innumerable important functions like memory, learning, mood, cardiovascular function, sleep, digestion, and so much more.
Super Snouts Hemp Company
has a great rundown of the endocannabinoid system
here
.
Full-spectrum CBD hemp oil
might be even more effective than "standalone" CBD due to the Entourage Effect. This effect proposes that all of the components of hemp work alongside one another to enhance the positive effects of the plant, and thus enhance the positive effects of CBD.
Enough of the Science, How Can CBD Help Your Pet?
CBD can
help with a number of ailments
in your dog or cat, including achy joints, stress, coat and skin issues, allergies, immune support, and digestive health, to name a few. Many pet CBD users use a few drops of CBD oil or a couple of CBD treats to help their dog or cat with situational anxiety. For example, before
fireworks on the Fourth of July,
before you have guests over to your home, or after a stressful vet visit.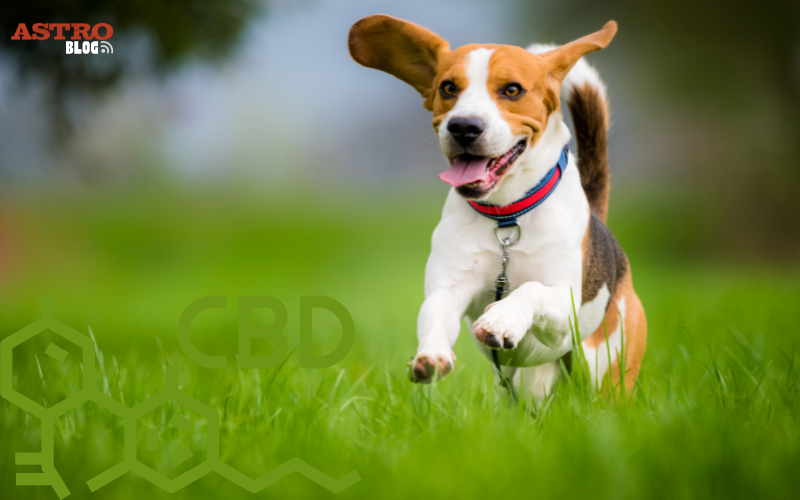 It can be hard to know when animals are feeling pain (if only we could communicate telepathically!), and once we see signs of our pets' pain, they may have been feeling bad for a while. The right dose of CBD can help provide relief from chronic pain, much like humans use medicinal CBD or THC for long-term pain management. If you want to start using CBD for your dog but don't know how,
check out this Austin & Kat article
that walks you through the process. More of a cat person?
There's info out there
for you too.
Where To Start With Products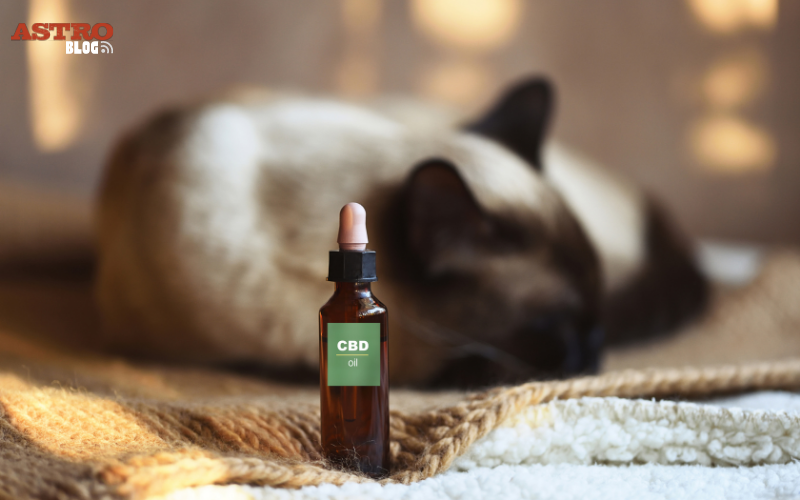 CBD and hemp products for pets come in a lot of different forms. There are oils, balms and salves, treats, and more. Brands like
Earth Buddy
,
Austin & Kat
, and
Super Snouts Hemp Company
have a variety of top-of-the-line products that allow you to see what works best for your pet. Topical CBD products can help relieve patches of dryness or irritation on pets' skin and treats and oils are both ingested (preferably a bit before eating). It's good to start out with the recommended dosage for the product so you can gauge how your pet reacts and how much relief they seem to feel. After a bit of time, you can tweak the dose as needed for your specific situation. It's good to check in with your vet if you add CBD to your dog or cat's normal dietary/health routine or if they're taking other medications.
Takeaway
No one wants to see their pets in pain or overcome with anxiety. If you're reading this, it's because you've committed to giving your pet the best quality of life possible; CBD can help you make good on your promises. There are so many high-quality pet CBD products out there for you to test and try, and National CBD Month is the perfect time to do so. Your pet will thank you! Check-in with your local Astro Neighborhood Retailer. They could be running these Offers!