The holiday season is officially upon us. Hanukkah is in full swing, and Christmas is right around the corner. This is a joyous time for most of us一the holidays remind us of all the good things in life: food, family, friends, and, of course, pets! Luckily, the holidays come with cozy celebrations and time off work and school, which presents the perfect opportunity to spend more time with the family's furrier members. Pets bring us so much joy, so it's only fitting to include them in this season of giving and show them our appreciation. Keep reading to learn about some fun ways to involve your pet in your holiday celebrations and support your local community while doing so.
Buy Pet Presents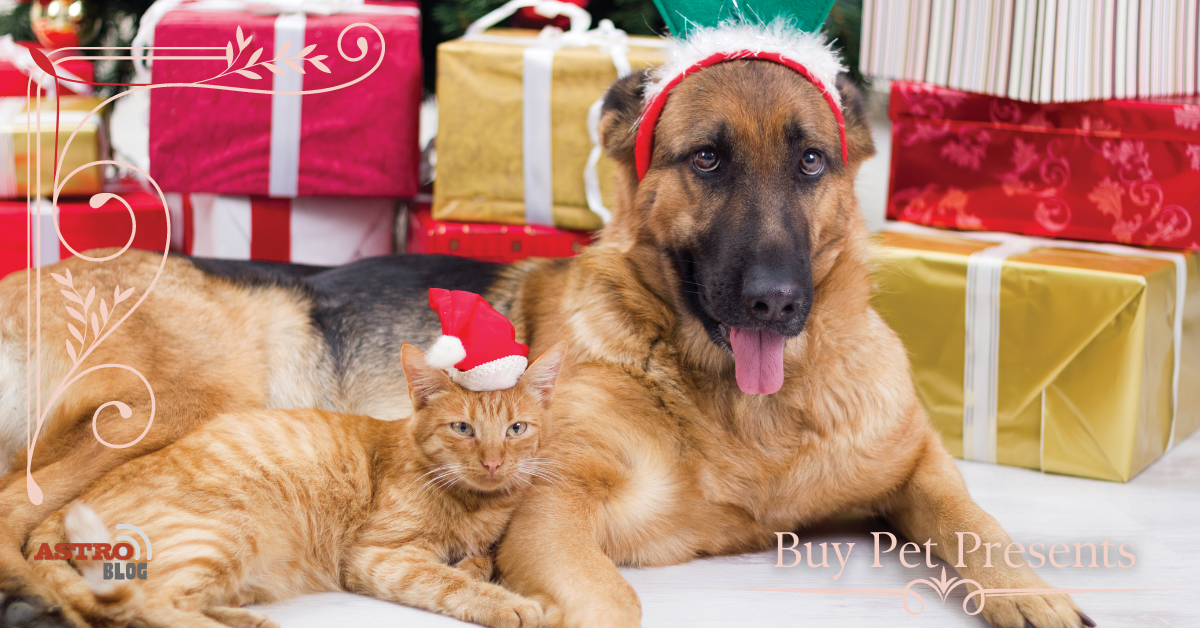 Include your pets in the exciting gift-giving tradition by getting them a present! Stop by your local pet store and pick out some fun stocking stuffers or enticing treats. Whether they're for your own pets or someone else's, gifts will never go unappreciated (and the recipient will never ask about the price tag either). Here are some gift ideas for dogs and cats: Get them their own stocking and fill it with treats and pet products. You can find great deals on the highest-quality products and brands through
Astro Offers
. Additionally, consider paying a visit to your local pet store or pet bakery to get incredibly fresh and delicious treats while supporting your community in the process! Winter booties, festive sweaters, and paw protectants could make an excellent gift for dogs that get cold in the snow. Cats might be tickled pink by a new scratching post or an interactive toy. Toys (safe ones) make a great gift for all animals, and watching them play makes a great gift for you too. The holidays are also the perfect time to treat your pet to that big purchase you've been putting off. After all, it's the season of giving, so why not give a new dog bed or cat tower this year?
Write Letters to Santa From Your Pet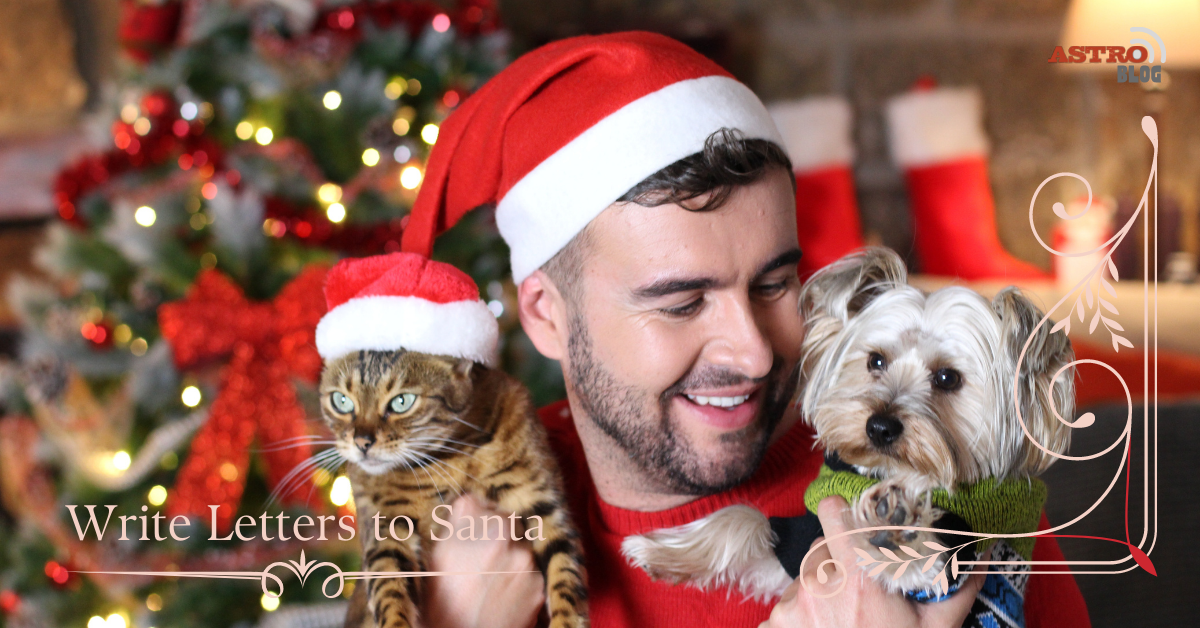 Have some fun with it! If you celebrate Christmas, consider creating and sharing your pet's letter to Santa on social media alongside some festive photos filled with holiday spirit. We'd love to see your pet's wishes and adorable faces, so don't forget to tag
Astro Loyalty
and your local pet stores in your posts! Bonus points if you and your pet are in matching holiday gear. This is also a great way of getting the message out to your loved ones that, yes, you most definitely are accepting pet-related gifts this year.
Prioritize Your Pet's Safety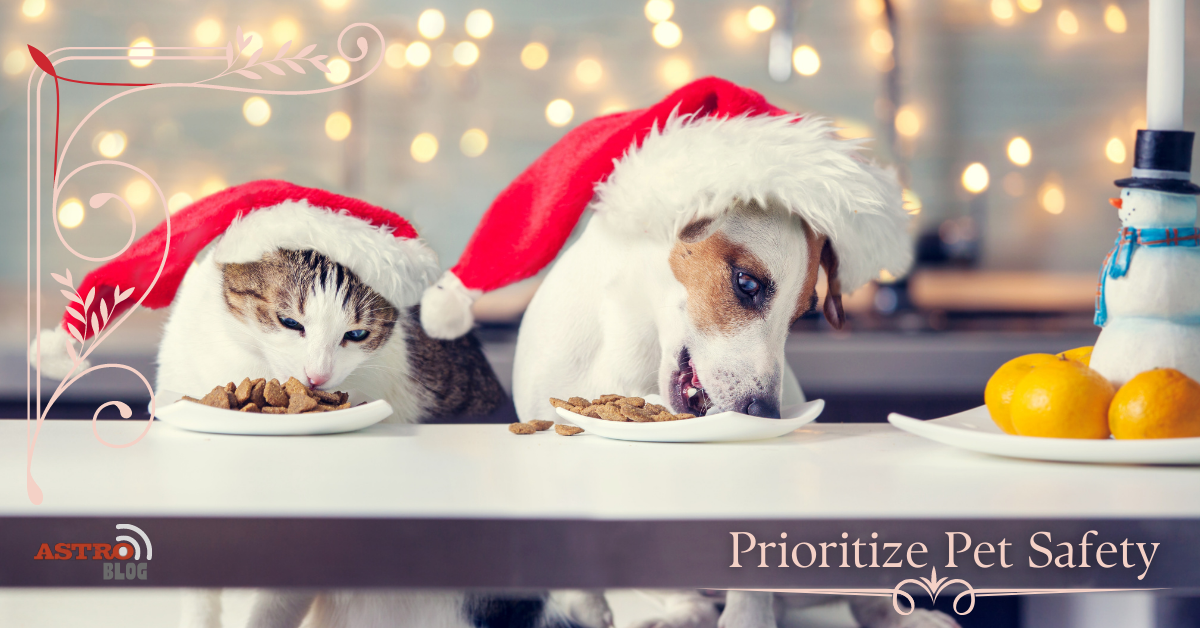 The joyous energy of family celebrations and get-togethers with friends is sure to delight all household members, human or otherwise. While you're enjoying the company and having fun with people and pets, it's good to keep some important safety measures in mind.
Be Careful With Open Doors
If you're hosting a large dinner or a party, your pet might get antsy or take the open door opportunities to go on a little outdoor adventure. Unfortunately, when our pets get out一especially without our knowledge一accidents can happen. To avoid this, keep an eye on their whereabouts during get-togethers and make sure your guests know to watch out as well.
Keep Pets Away from Decorations
Cat owners know this is an uphill battle, but we must make an admirable effort regardless. Sparkling lights, ornaments, candles, and Christmas trees are likely to attract your pet's attention, and that can quickly lead to a dangerous situation. Try to make your decorations as pet-friendly as possible, and be sure only to have flames present when you're in the room and watching closely. Additionally, items like fake snow and tinsel should be kept out of reach, as ingesting them can be bad news for cats and dogs alike.
Limit Human Food Consumption
Everyone loves giving the dog or cat a little something extra off of the holiday dinner table. That being said, try not to overdo it with human food. Oily and fatty holiday dishes can make your pet feel sick, and some may even be toxic to them. Warn your guests ahead of time not to give your pet food under the table and instead make a fun activity out of giving them pet-appropriate treats. It's also a good idea to be aware of the
foods that are toxic to dogs and cats
and notify any guests (because let's be honest,
someone
will give them a table treat, so it should at least be a safe one!).
Conclusion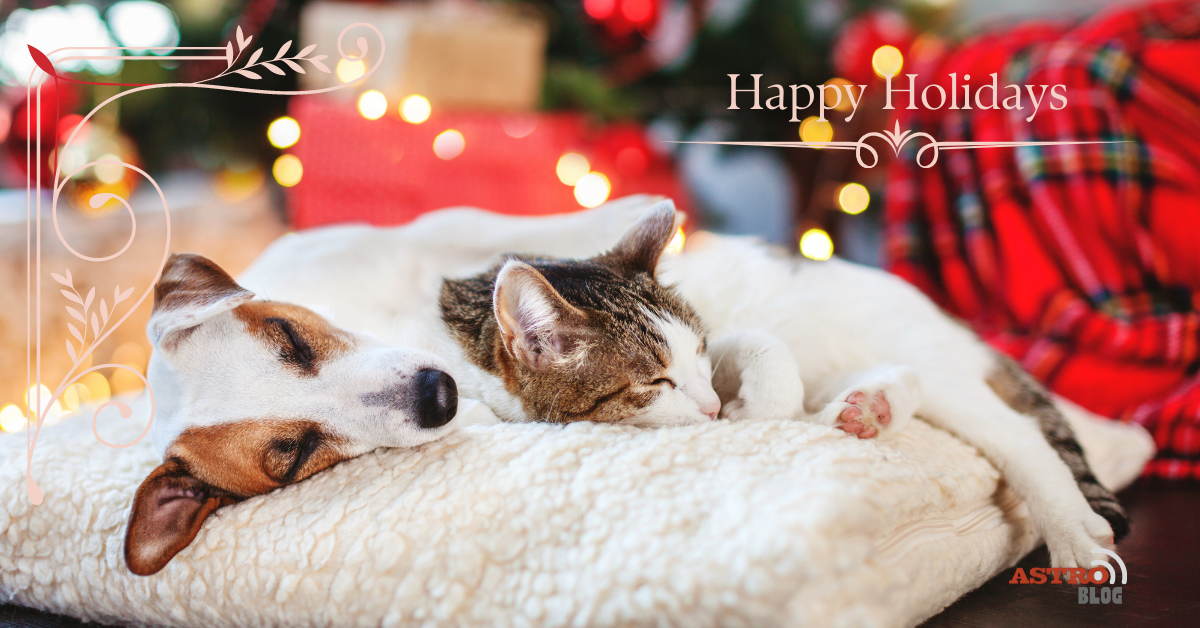 From pet-sized Santa hats and Hanukkah/Christmas-themed toys and treats, pets have thoroughly wormed their way into the center of the holiday season. No one's complaining. Spending time with your pets and giving them gifts is an excellent way to bring them into the celebration and show your appreciation for their unbreaking companionship. Don't forget to spread cheer throughout your community by shopping at your local pet shop or bakery. While you're at it, capture those joyful moments with your pet and post them for everyone else to see. Remember to tag
Astro Loyalty
and your local pet store for optimal joy-spreading!