Dogs are a human's best friend, and National Rescue Dog Day brings awareness to all of the future forever-best friends out there waiting to be rescued. May 20th represents this important day, and it's a great chance to take a moment to appreciate the amazing relationships we have with our rescued dogs and to learn about adopting from shelters.
Keep reading to learn more about the history of National Rescue Dog Day, why you should consider adopting, and some tips for new dog owners wishing to give their new family members the best lives possible.
The History of National Rescue Dog Day
National Rescue Dog Day was recently founded by Lisa Wiehebrink, author and executive director of Tails That Teach, which aims to help children learn about proper pet treatment. Lisa's adopted dog, Cooper, was the inspiration for starting National Rescue Dog Day (learn more about it on the official site!), and she still advocates for rescue dogs to this day.
Why You Should Consider Adopting A Dog
If you've done your research and decided you're in a position to love and care for a dog, consider taking a trip to your local shelter instead of looking for breeders! When you adopt, you save a life. Each year, it's estimated that almost 400,000 dogs are euthanized in the US, the grand majority of them healthy and adoptable. In great part, this is due to shelter overload and the fact that not everyone considers adopting when they're looking for a companion.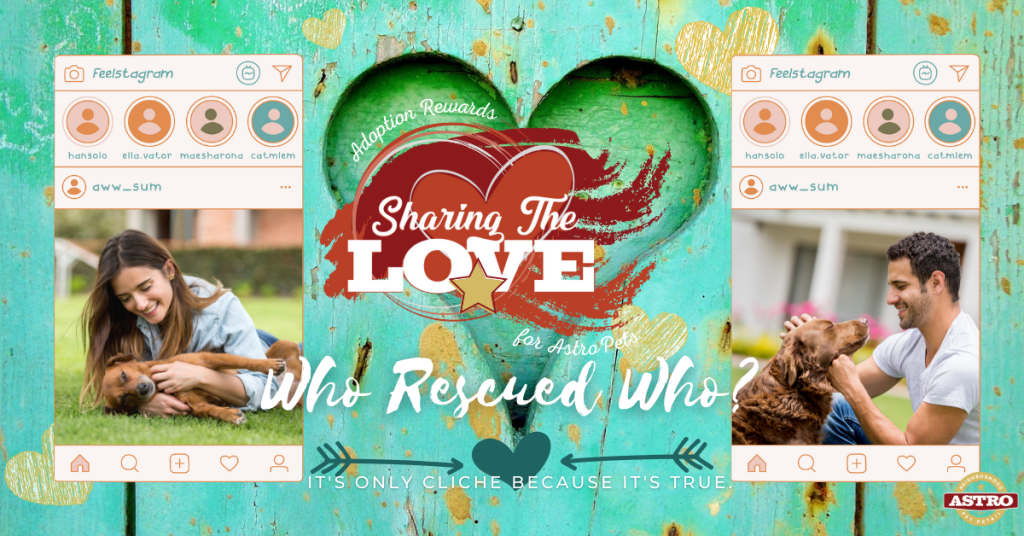 By popularizing adoption, the number of animals that get euthanized could be drastically reduced. Additionally, when you adopt, you're not only saving the life of the pet you rescued, but you're also freeing up a spot in a shelter, which could save the life of yet another innocent and lovable dog.
Initial fees for adopted pets are almost always significantly less than other options, which also allows you to more easily save and budget for all of the necessities, vet bills, and fun toys and treats needed to care for a dog. Additionally, many dogs in shelters are already house-trained and socialized—but even if they're not, there's always a match waiting for you. If you don't like cats, you can rescue a dog that doesn't particularly like them either!
The bottom line is that a rescue dog's gratitude is unparalleled, and receiving the love they have to give is an experience like no other.
Must-Know Dog Adoption Tips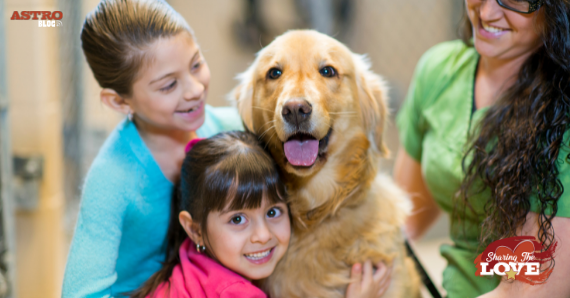 For those of you that have already decided to adopt a furry friend, the great people from National Rescue Dog Day have prepared a comprehensive guide with tips that all new owners should know. Along with that, AstroLoyalty's Sharing the Love program is there to help all of you rescuers by giving you free artisanal food, treats, and supplies from local stores!
Now, let's turn our attention to the things you need to know if you decide to adopt a dog and take them back to their forever home.
What to Do Before Bringing Your Dog Home
The paperwork and pickup is perhaps the easiest part of the process. However, before you do that, there are several things you need to consider:
Remember to have a secure space in your vehicle for your dog to travel in. Many dogs get anxious in the car, so doing your best to encourage calmness and keeping them safely strapped in is always recommended.
Dog-proof your home to ensure safety. Just like you would hide electrical cords and dangerous sharp objects from a toddler, make sure your dog won't be able to access anything harmful.
Make sure you have your dog's sleeping quarters or crate set up before bringing them home. If you do plan on crate training, be sure to do some research before adopting so you can get off on the right foot!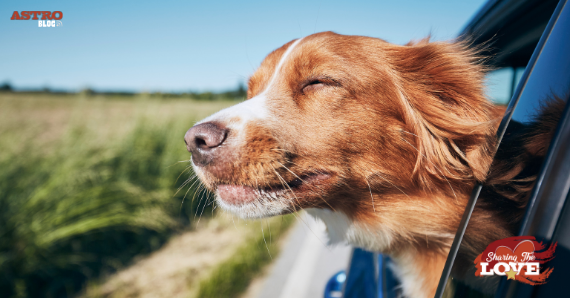 The change in environment may cause stress, so you should consider where to keep your new dog in the beginning stages. A relaxing environment that's easy to clean is a good choice, and the guide referenced above suggests using your kitchen.
When you go to pick up your new friend, try to get as much information from the shelter as you can. Have they eaten yet that day? What is their appetite usually like? Do they have any favorite toys? Knowing these things can help you give your dog the best transition possible.
On the first day, it's good to begin implementing a schedule so that your dog can get comfortable with a routine. That way, they can start understanding their surroundings better and anticipate when they will eat, go to the bathroom, have a training session, etc. Also, be sure to pay attention to your dog's body language to get a read on when they want to be left alone and when they want to be pet or comforted.
It's normal to not have an immediate and profound connection with your new rescue dog. Just like when you meet a new person, you don't know them very well and need to spend some time with them to get comfortable. Try to be patient during this period while also sticking to a schedule for feeding, walking, and bathroom breaks.
In this period, it's essential to consult with your vet and ensure the dog has all the required vaccines. You may also want to sign them up for training classes and take them to the dog park during this time (if they aren't reactive!). Overall, during this initial period, you need to set the ground rules, get to know each other, and most of all, make sure that they have everything they need to be healthy, safe and loved.
This is a great time to introduce yourself and your dog to your Neighborhood Pet Shop. All dogs adopted from shelters and 501c3 rescues qualify for a Free Adoption Bundle courtesy of "Sharing The Love"! "Sharing The Love" gives healthy food, treat, supply, and supplement brands the opportunity to gift their best products to newly adopted pets; all while giving you a chance to meet your Neighborhood Pet Shop.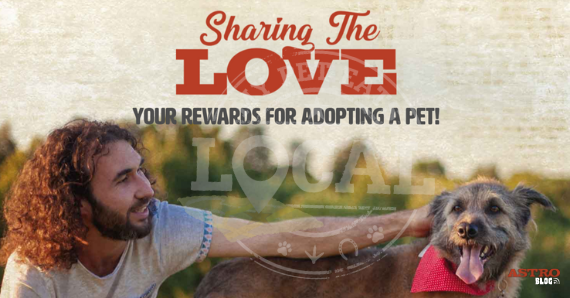 If you've decided to rescue a dog, congratulations! A caring person deserves a caring companion, and that's exactly what they'll be. Try not to get too stressed out in the initial stage and follow the above tips offered by those at National Rescue Dog Day and us at Astro Loyalty.
One final tip for new rescue dog parents: consider being a part of the "My Pet Eats Local" family at Astro Loyalty. After you adopt, one of the best resources at your disposal to learn more about your pet's needs is your local pet shop. Shopping local supports the community, and it also supports you. Local pet health shops are usually run by true experts that only want to see the very best for you and your pet.
Be proud to rescue, and enjoy learning on National Rescue Dog Day!