Nowadays, email marketing and customer communication are often intended to get people interested enough to click a few buttons and make an online purchase. As a brick-and-mortar business, your situation might be a little different. Your communication with customers not only has to get them interested in what you offer but motivate them to come into your store. How can you make your communication as effective as possible while still maintaining the personal touch that makes you so unique as a small business? Keep reading for a few communication-related techniques to get people visiting your store over and over again!
Establish a Point of Communication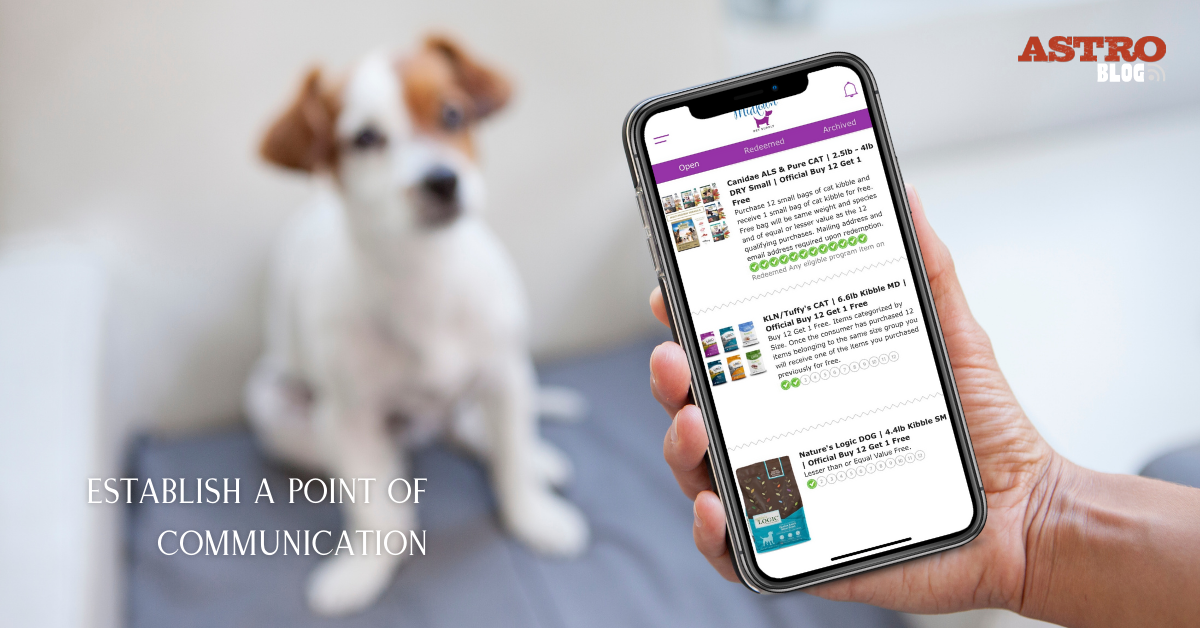 Emails are valuable, and people don't usually want to hand theirs out willy-nilly. To grow your mailing list, an incentive should be offered that makes sharing an email address worth it to the customer. A lot of the time, the initial draw can be related to cash savings and exclusive deals — maybe the customer can get a certain percentage off of their next purchase when they sign up, or maybe they'll be offered exclusive limited-time deals over email every month. People are much more likely to do something for you when they get something out of it!
Demonstrating Different Kinds of Value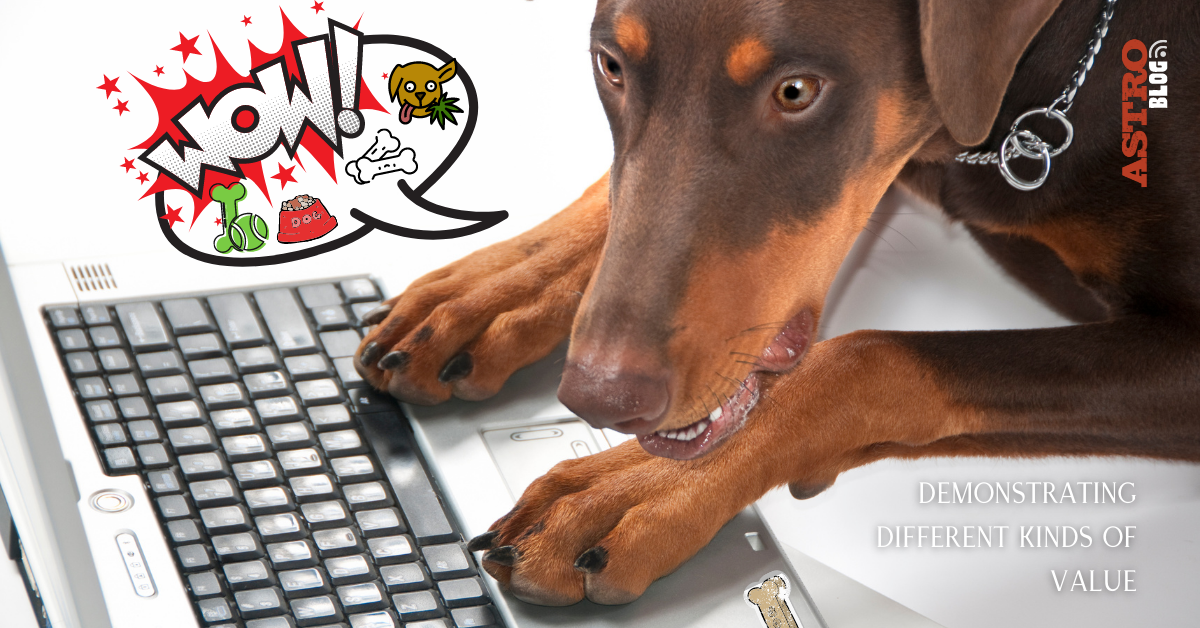 Once you have a point of communication, it's time to use it! Consider sending content that provides value outside of financial savings or special programs related to your store. For example, share entertaining and informative tips and tricks that customers can apply to their pets and educational emails that make them more knowledgeable. This kind of "no strings attached" content can strengthen customer relationships, promote trust, and grow interest in your business. Of course, offering deals to your customers and promoting yourself isn't a bad thing either. When the customers on your mailing list receive deals, coupons, or sneak peeks before everyone else, it helps create a sense of exclusivity and urgency that drives people through the doors.
The Personal Touch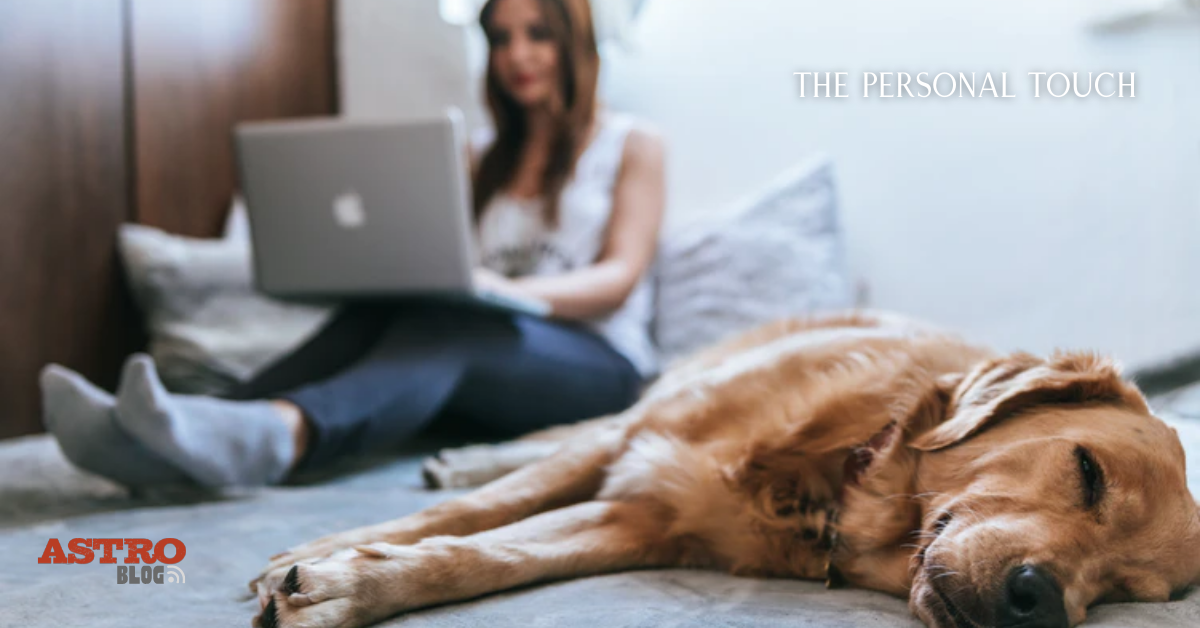 Email marketing is a great way of getting your name out there and growing familiarity and trust with customers, but you can take this one step further. Try getting a little personal — share what's going on behind the scenes, give an inside look into some projects you're working on or some causes you're supporting. When you give your customers a glimpse inside your operations and show them your one-of-a-kind personality, they feel more connected, and this bodes well for business.
Send Targeted Emails
Every customer is different, and this should be recognized and used to your advantage. According to an
Accenture survey
, personalized marketing is a big deal in the modern-day, as
91% of consumers say they're more likely to shop with businesses that recommend products or services that are relevant to them specifically.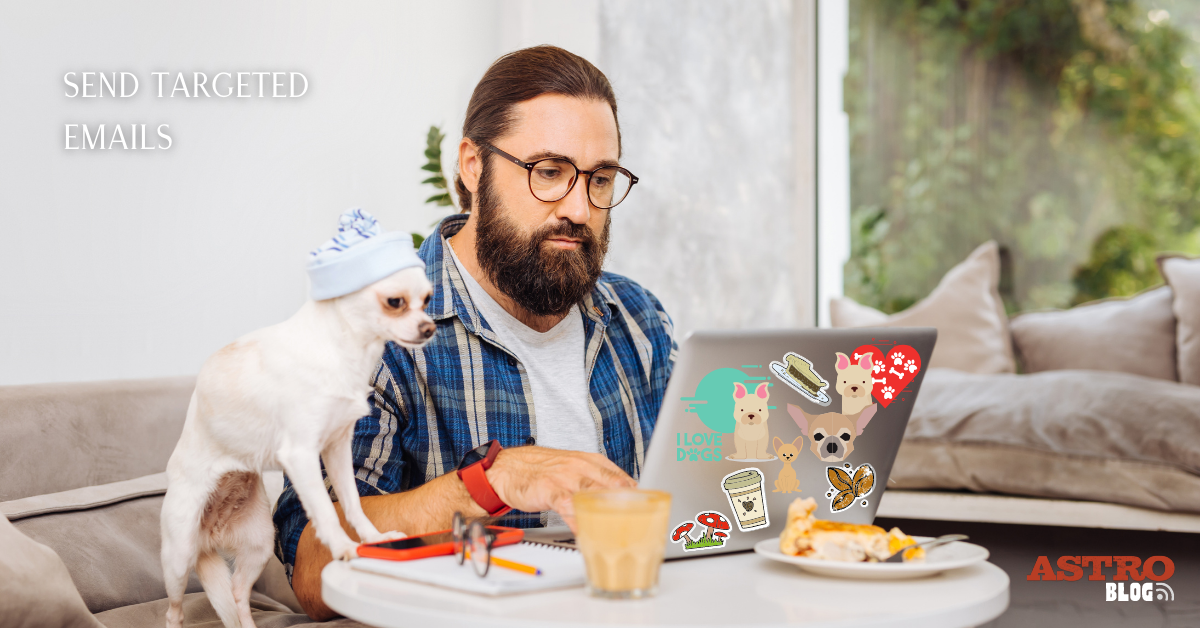 This also applies to your brick-and-mortar pet store. Your business is full of personal touches, and your emails should be too!
Astro's marketing suite
can be used to generate targeted recipient lists based on your customers' activity in-store. You can base your targeted marketing emails on what they purchase, when they purchase, what kind of pets they have, and even whether they qualify for rewards or not. You've worked hard to offer great products and provide an enjoyable and personal in-store experience…  Now you just have to communicate that to your customers! {{cta('d5ecc22e-6704-4438-b234-b0e910222cfa','justifycenter')}}