CBD has been the term commonly used for products containing the compound
cannabidiol
. However, CBD is only one of 100+ beneficial phytocannabinoids found in the cannabis plant. The term "CBD" could also be used to denote an "isolate" product or one that contains CBD only.
Holistic Hound formulas are full-spectrum hemp oil
.
What Is Full-Spectrum Hemp Oil?
Full-spectrum is a term that is more indicative of the hemp oil that is used in Holistic Hound's products. Their oil contains CBD, as well as all the other beneficial components found in the cannabis plant that work together collectively. The collaborative result of these elements working together is called "The Entourage Effect."
The entourage, of sorts, within Holistic Hound's full-spectrum formulas, is comprised of:
CBD (is a cannabinoid with no intoxicating effects, it is known for its ability to relieve pain and relax the mind)

Other trace cannabinoids including CBG (CBG has no intoxicating effects and has been known to provide relaxation without drowsiness, stimulates brain cell and bone growth, supports immunity, and digestive/urinary health)

30+ Terpenes (terpenes enhance the effects of cannabinoids and are the aromatic oils found within the hemp plant)

Flavonoids (flavonoids give the hemp plant its color, they have also been found to have antioxidant, anti-fungal, and anti-inflammatory properties, and they help with the absorption of cannabinoids)

Antioxidants (protect cells from free-radicals)

Fatty acids (approximately a 3:1 ratio of omega-6 and omega-3 fatty acids)

Vitamins (such as Vitamins A, B-complex, C, D, and E)

Minerals (including Iron, Beta Carotene, Zinc, Potassium, Calcium, and Magnesium)
Reported Benefits of Full-Spectrum CBD Hemp Oil
Helps maintain normal emotional balance and calmness

Supports immune system function

Supports a healthy inflammatory response

Helps maintain a healthy intestinal tract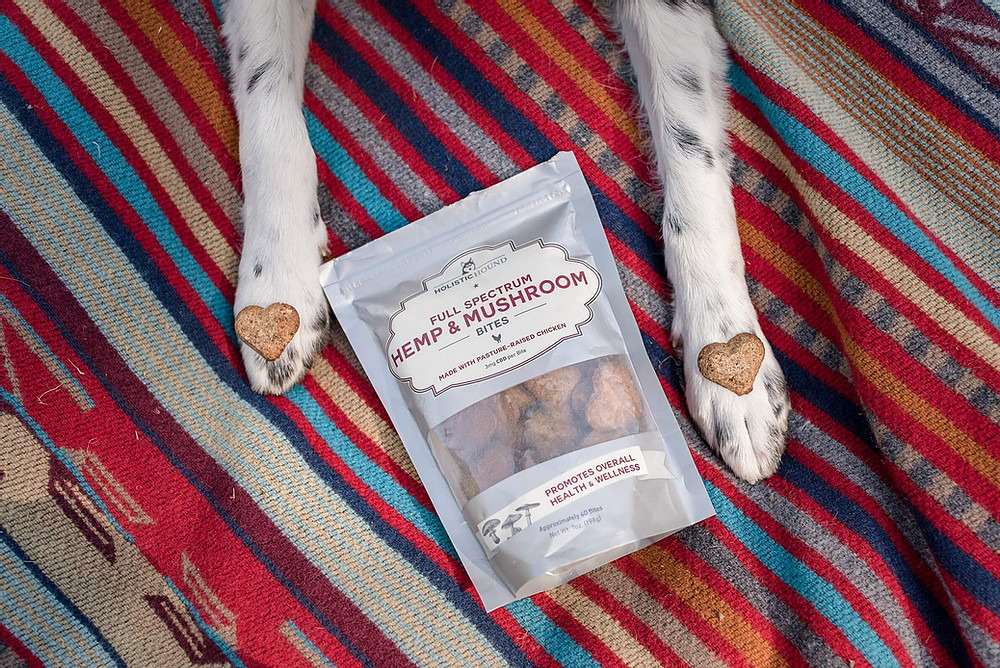 To learn even more check out Holistic Hound's Blog Articles. Their blog consists of an assortment of informative articles about CBD, such as the articles titled "Everything You Need to Know About Holistic Hound CBD Products" and "CBD for Cats: Everything You Need to Know". They also have a great educational article about their medical mushroom supplements, "Benefits of Mushrooms as an Alternative Remedy for Dogs".
I can personally say that CBD has had a huge positive impact on the health and wellbeing of both my dog and my two cats. I give my dog CBD to help him with his separation anxiety and to help relieve any joint pain he may be experiencing. I also give each of my cats a CBD soft treat at bedtime to prevent any 3 AM cat parties and rampages they may have planned. Works every time!
Holistic Hound Joins Astro's

Sharing The Love

!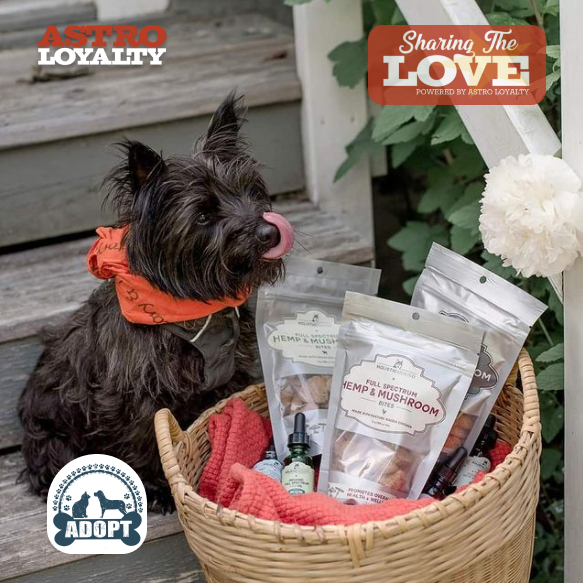 Holistic Hound would like to introduce new pet parents and their newly adopted pets to their Full-Spectrum CBD Oil. A new dog or cat parent can now choose a bottle of Holistic Hound's 100mg CBD Oil as the Supplement Portion of their Welcome Home Care Package (only available at participating neighborhood pet shops). The new pet owner will also be sent a Welcome Home Coupon that they can redeem for dollars off a Holistic Hound product of their choice from their newly discovered neighborhood pet shop. They can then choose to subscribe to Holistic Hound's Buy 5 Get 1 Free Frequent Buyer Program or redeem one of their rotating Monthly Offers; all of which are available at participating Astro Neighborhood retailers!
Sharing The Love rewards pet owners who have chosen to adopt their pets from rescues and local shelters. These rewards are presented in the form of Welcome Home Care Packages consisting of full-size products donated by participating pet industry brands.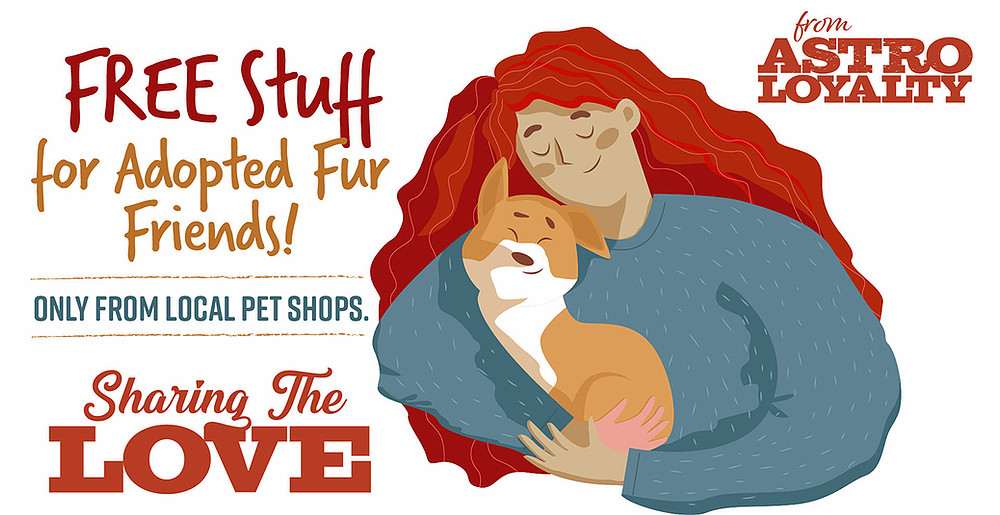 Neighborhood Pet Shops who choose to enroll in Sharing The Love are able to help new pet parents in their communities put together a Welcome Home Care Package that will suit their new pet's unique needs.
Sharing The Love is built on a foundation of community and caring for one another. Astro and the brands participating hope to establish connections between new pet owners and their neighborhood pet shops. These specialty stores are full of knowledgeable staff, healthy foods, and enriching toys. A pet owner with the support of a neighborhood pet shop is truly empowered, they can confidently care for their pet in the many, many years to come!