It's a weekday morning, and you've got work in an hour. After a quick breakfast and a few cups of coffee, you head out the door. But before you can leave, you have to get past your dog, who's gazing at you hopefully with those big, sad eyes.
You know your dog will be fine without you for awhile, but you always want to stay home with him just a bit longer. The hardest part of any dog owner's day is saying goodbye to their fur baby for the day, but what if you could bring him with you?
Every year on the Friday after Father's Day, employees across the United States celebrate Take Your Dog To Work Day®. The holiday began in 1999 in the U.S. and was created by Pet Sitters International to celebrate the bond between canines and humans. Since then, workplaces everywhere have adopted the holiday. Ben & Jerry's, Etsy, and even Google are a few companies that now have pet-friendly policies. If you don't work somewhere that lets you bring your dog to work, this holiday is even more special.
Having a pet at the office instantly brightens up your day, but it can also be hectic. Follow these tips to have a paw-some work day with your furry friend!
Some dogs love meeting new people and exploring new environments, but others become anxious by a change in setting. If your dog is more on the nervous side, she probably won't appreciate being in a new place surrounded by strangers. Think about what's best for your dog and if she'll enjoy the experience of going to your workplace.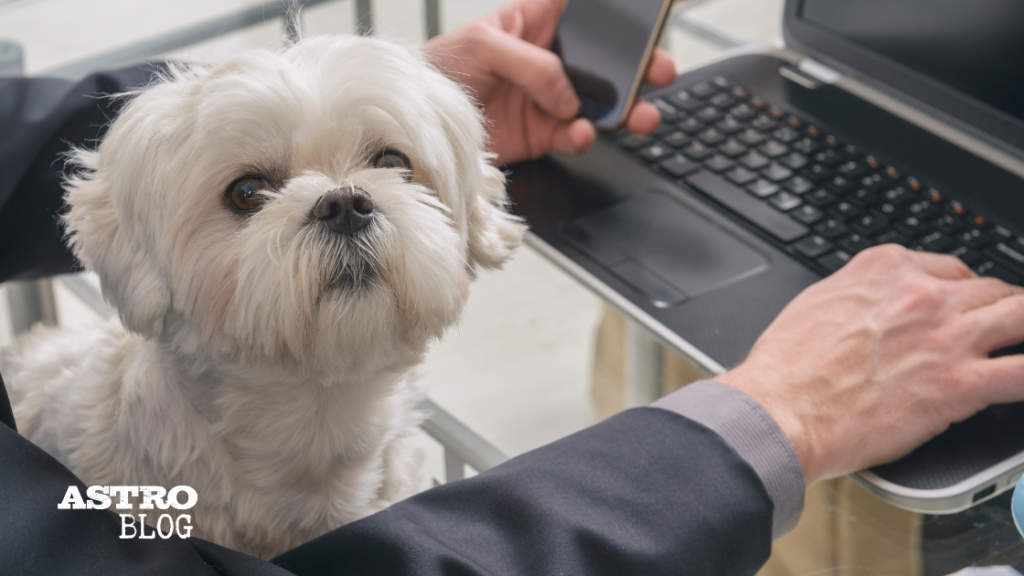 Before you decide to take your dog into the office, check your company's pet policy. Bringing your pet in without so much as a heads-up will annoy your manager, create unneeded chaos, and probably end your dog's day early. Always ask before bringing in your dog.
Also, check with your colleagues to make sure they're comfortable with dogs and don't have any severe allergies. While having pets at work can reduce stress and make your job much more fun, they can also be a distraction. Once you cover all your bases with the company's pet policy and your coworkers, you and your furry assistant can start planning the day!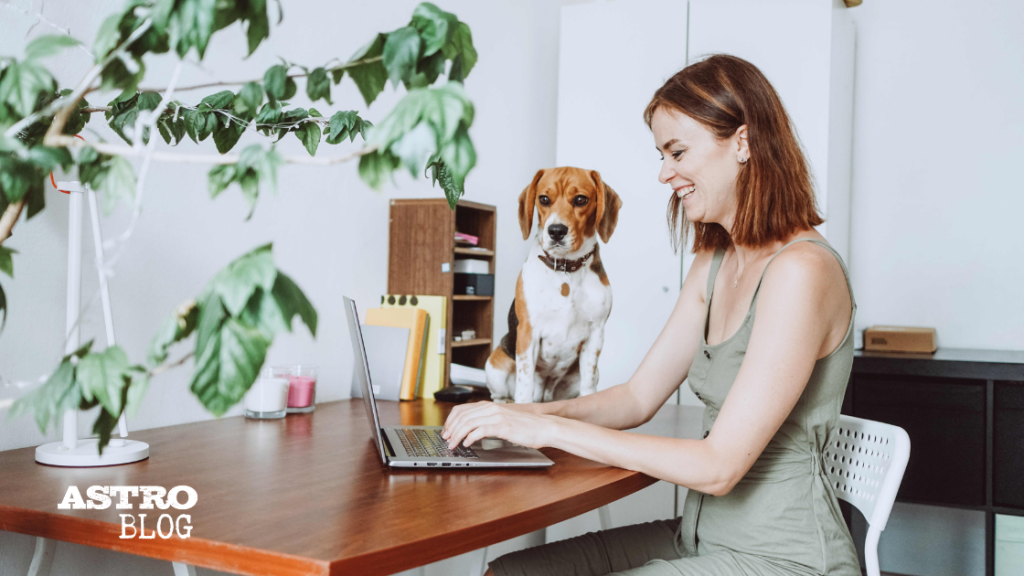 Plan ahead for your pet's first day on the job! There are several things you'll need to do to prepare: 
Make sure your dog is up-to-date on vaccinations, and schedule an appointment to get any they may need. 

Make sure your dog is clean, well-groomed, and ready for the office! (shirt and tie optional)

Check your workplace for potential hazards ahead of time. Remove or block off any dangers to your pet, such as insect traps, plants, cables, or heavy objects. 

Bring a "Go-Bag" with all your dog's essentials. This includes items like collapsable bowls,

dog food,

water, toys, waste bags, and a leash.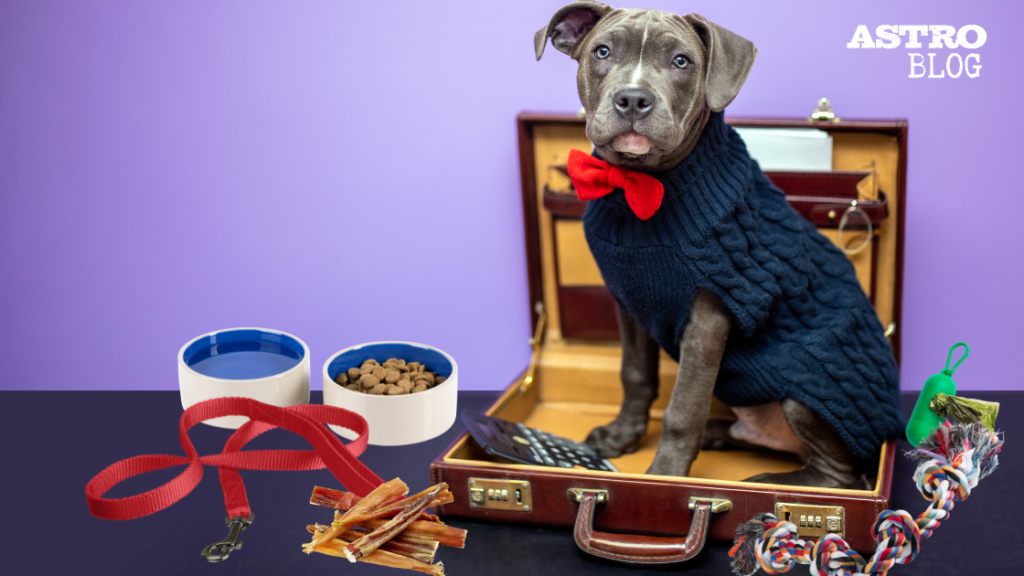 The more you plan out the work day, the smoother it'll be. By thinking of everything ahead of time, you'll avoid future chaos! 
It doesn't matter how comfy your chair and desk are. Dogs aren't meant to be cooped up indoors! Be sure to take your dog out several times a day so he can use the bathroom and get exercise and fresh air. This is a great opportunity to invite your coworker to join the two of you for a walk or play-time during their break. 
Remember to clean up after your dog with waste bags.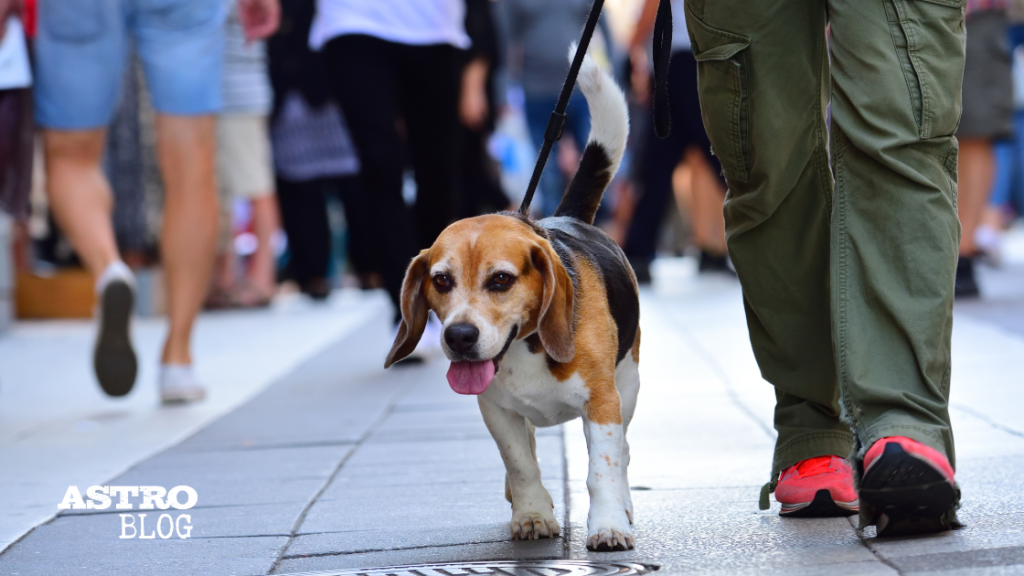 #5 Be on Your Best Behavior
This rule mostly applies to your dog, but it's your responsibility to ensure he's behaving properly. Training is important in all settings, especially when your dog is in a public place. 
Before bringing your dog to work, make sure he's well-trained. Use positive reinforcement techniques to train for cues like "sit," "stay," and "come." If your dog's polite behavior leaves a good impression on your boss, you might inspire the company to make Take Your Dog To Work Day® a year-round practice!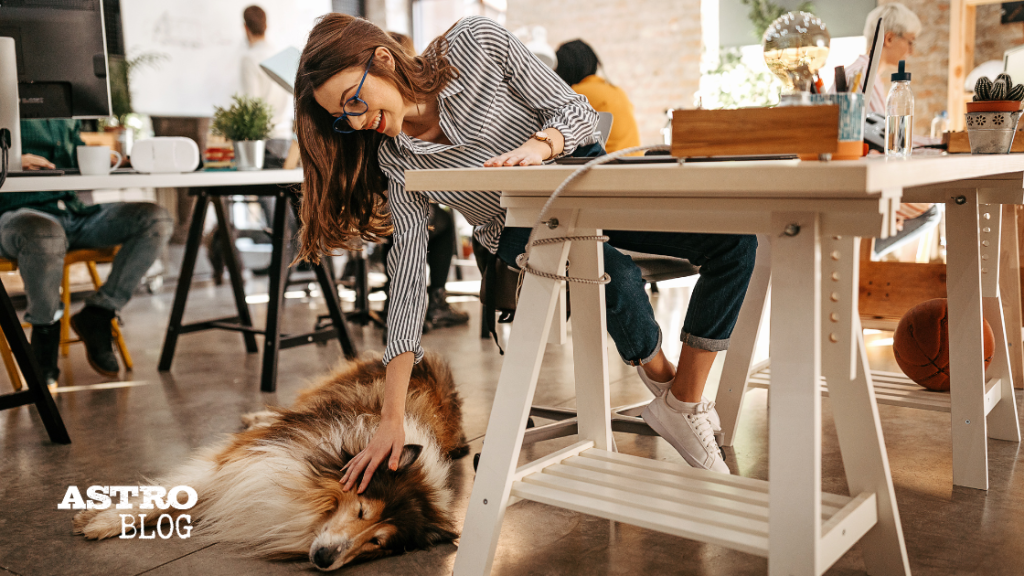 Thousands of people take participate in Take Your Dog To Work Day® in the United States. Connect with others online by posting pictures of you and your dog at work online! Tag posts with #TYDTWD or #TakeYourDogtoWorkDay. You could even post short little videos throughout the day to give your friends and family a glimpse into your work hijinks. This holiday is all about celebrating the love between dogs and humans, so don't be afraid to get sappy in your captions sharing how you love your dog.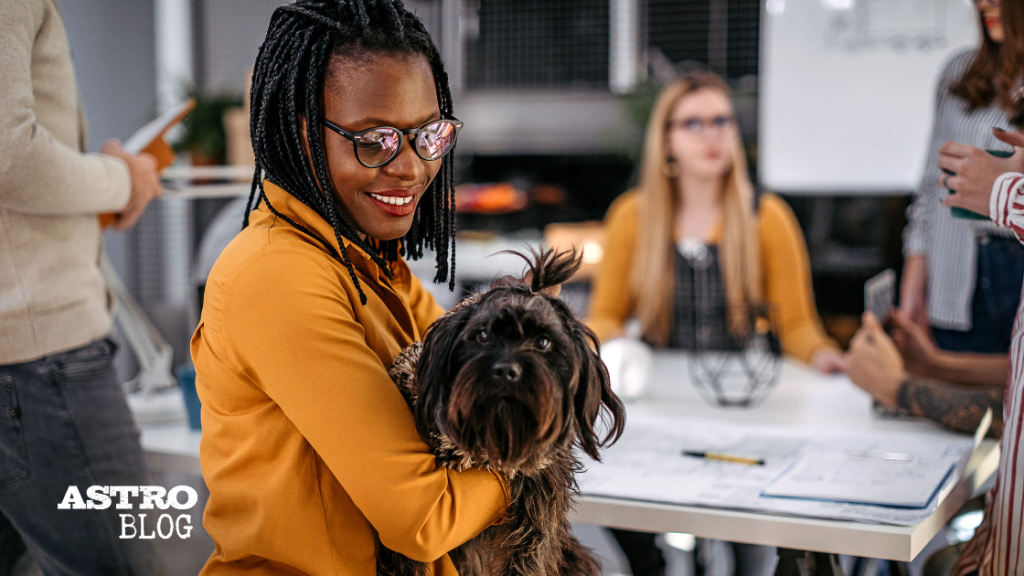 Celebrate Take Your Dog to Work Day! 
Taking your dog to work is a lot of fun, but you must also prioritize your dog's safety throughout the day. Remember to keep her close by at all times and follow these tips. you'll ensure you and your dog will have a safe, stress-free day at work! And who knows, maybe your company will be inspired by your pooch's positive impact on your team's productivity and make every day Take Your Dog To Work Day!