When you shop, do you spend hours looking at product reviews before going out to purchase something, or do you simply walk through a store and hope to find a product that you like?
Your pet retail customers probably do both of these, as well as several things in between. One of the best parts of working in the pet retail business is getting to meet so many unique people (and their pets!), but in order to cater to a variety of customers, several different marketing materials and communication methods are needed. So, what are the most common types of pet retail customers, and how should you get their business?
One of our integrated POS partners, Vend, does a great job of identifying some of the most common kinds of retail customers. We'll talk about 7 of them in this article to give you a good idea of the people you might meet in pet retail.
The Wanderer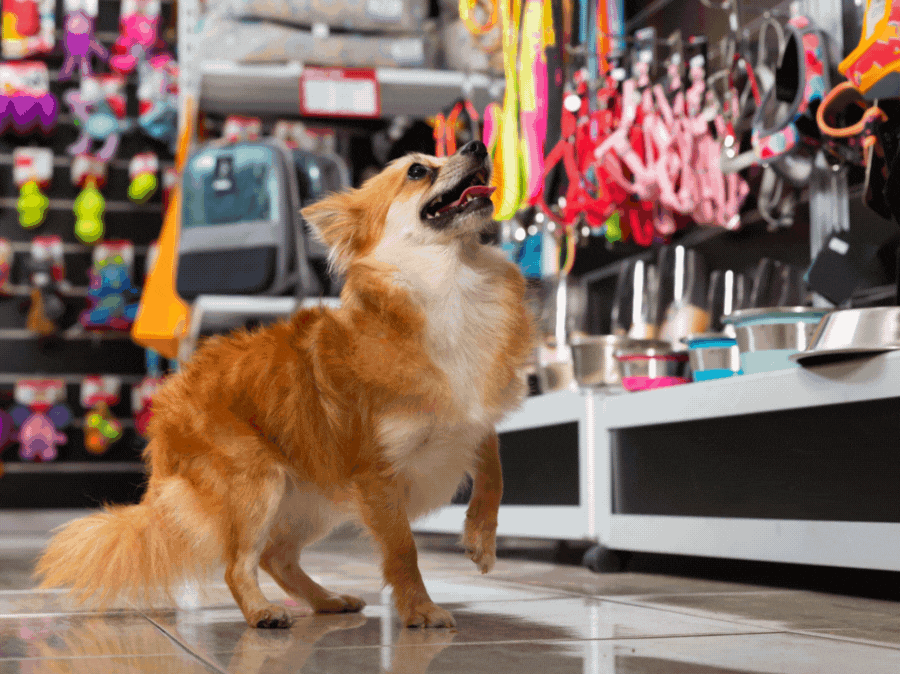 This customer might seem aimless or say that they're "just browsing" after being asked if they need any help. If they brought their dog with them, they might be out to socialize or briefly escape the confines of their home. In general, a good rule of thumb is to greet them and offer their pup a treat.
Start by asking if their pup has any food allergies. This serves two functions: (1) Obviously, you want to make sure that whatever you offer their dog is safe for them to consume. (2) Maybe this pet owner never considered whether their dog has food intolerances? Or if their dog does have dietary restrictions this lets them know you can cater to them. Either way, you have started a friendly conversation and are well on your way to getting to know one another.
In general, you also want to keep your store aesthetically pleasing and maintain a walkable floor plan. This helps move the customer through the store and build their curiosity as they explore. Displaying new or popular products in a visible location, and posting signage advertising your in-store loyalty programs are also excellent ways to get these customers engaged. While placing enticing chew bar treats at the dog-sniffer level is a great way to involve their dog in the experience.
Dogs have an EXCELLENT memory when it comes to treats and interesting smells. I have met numerous dogs (including my own) that recall every treat experience they've ever had. They are even able to navigate themselves to the locations where those experiences originally occurred in hopes of a "repeat-treat."
If your pet shop is located in an area where pet owners often walk their dogs make sure you always have free treats to hand out! The neighborhood dogs will drag their owners to your doorstep every time.
Confused or Indecisive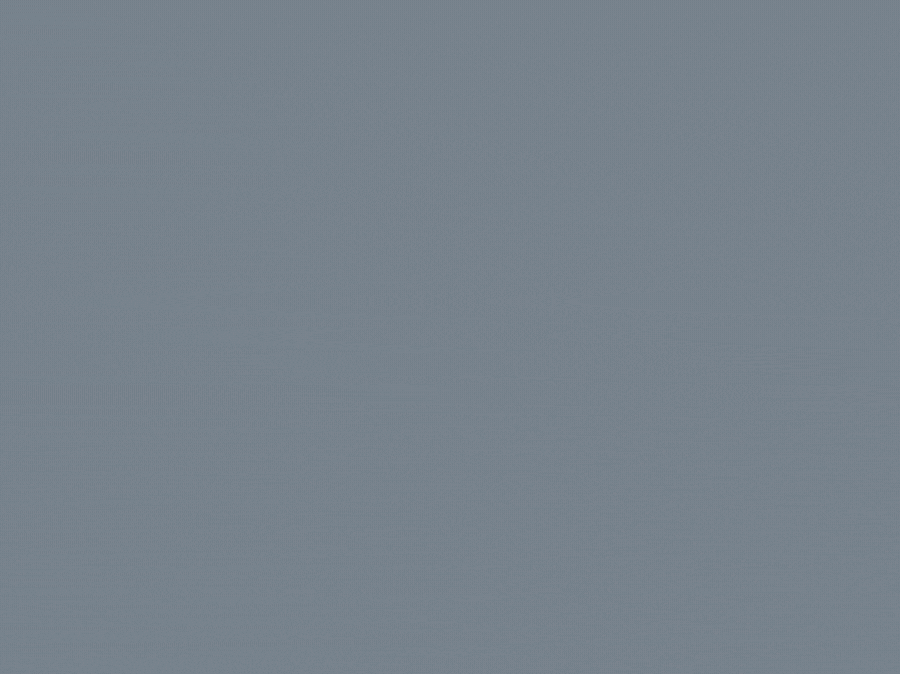 These customers may feel that they don't have enough information to make a confident purchase, or perhaps they're being overwhelmed by the many different options available in-store. These are the customers who have questions – and where there are questions, you and your staff have an opportunity to shine!
To start, you want to make sure you can spot a customer who requires your help so you can approach them and offer it. Ideally, you should be able to see down every aisle when you are standing behind your register. If not, make sure there are enough staff members on the floor to interact with customers as the need arises.
Keep it casual – there's no need to feel like a stalker! Greet your customers pleasantly when they arrive and let them know you are there if they need you. Often just making your presence available nearby will encourage your customers to speak up.
Keeping your customers informed of your products and services before they enter your store is also essential. You can keep them up to speed via a monthly newsletter, a blog, your website, or your social media feed. Communicating valuable information and educational content to your customers reinforces your role as a knowledgeable resource they can go to with their questions.
On a Mission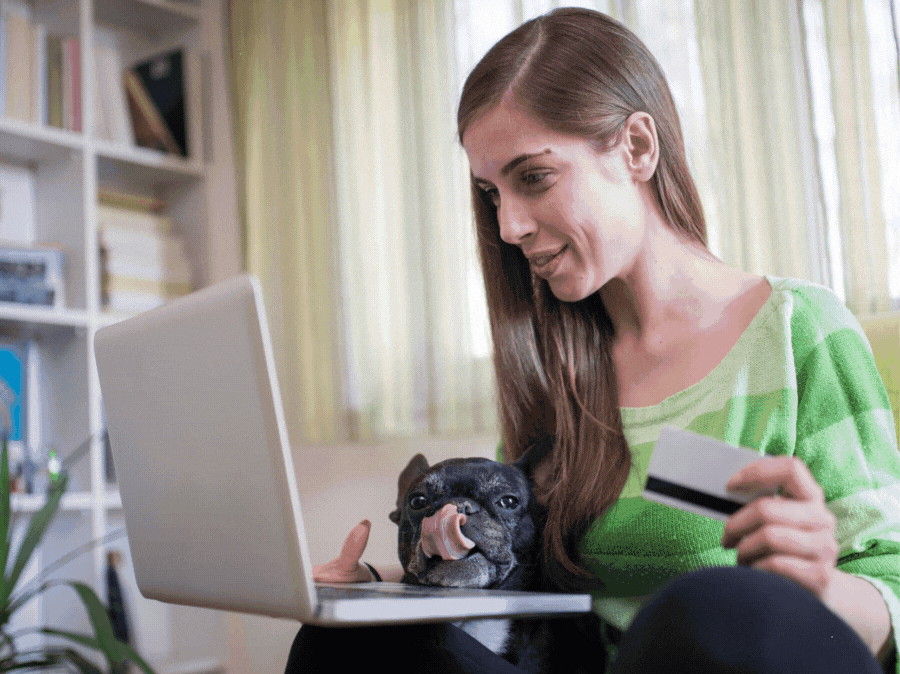 This shopper may know the exact brand and quantity of cat food they need, and all they desire is to be pointed in the right direction. The main objective here is to help these mission-based customers find their desired target as quickly as possible.
A practical method for catering to these shoppers is hanging up printed materials and clear signage to direct them to the necessary location with no hassle.
Since ease of purchase is usually crucial to these shoppers and they generally already have an idea of what they want, it is also beneficial to streamline the purchasing process through e-Commerce, which is available via Astro Lotalty's partners eTailpet and PetShop360. This way, customers can avoid unnecessary in-store searching and order products quickly online.
The Showroomer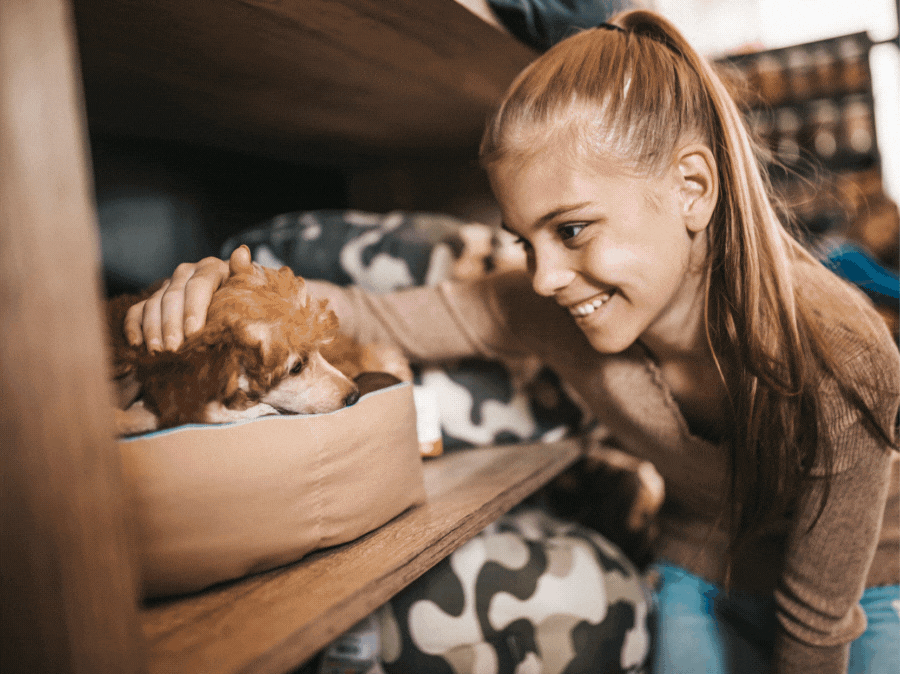 These types of shoppers enjoy looking at and trying out products firsthand. They may come to your store to compare quality, functionality, and price with other stores or online retailers. These customers often require one-on-one attention. If you offer it and spend time with them, they are ten times more likely to commit in-store than leave and purchase that same item online.
Often big-ticket purchases will attract showroomers – pet beds, cat trees, horse saddles, etc. – since seeing these items in person can help the shopper decide whether this item will suit their needs.
You will also often find these customers shopping for items that require some sizing or customization to their pet, such as beds, crates, or harnesses. Helping a customer size a product for their pet is an invaluable service to provide. Remind your customers that you offer these services by putting up signage or verbally communicating it to customers when they are in your store.
Consider running an on-going promotion that states, "All Harnesses Include a Complimentary Fitting & Walking Demo" to make sure pets are correctly fitted and their owners understand basic leash walking skills. Add a 30-day guarantee for good measure. This promotion may seem evident to us industry insiders – you may be thinking, "um, we do that already," but the secret is making sure your customers know that. Any promotion that increases your brand's awareness is "fitting" in my book!
Bargain Hunters & Frugal Shoppers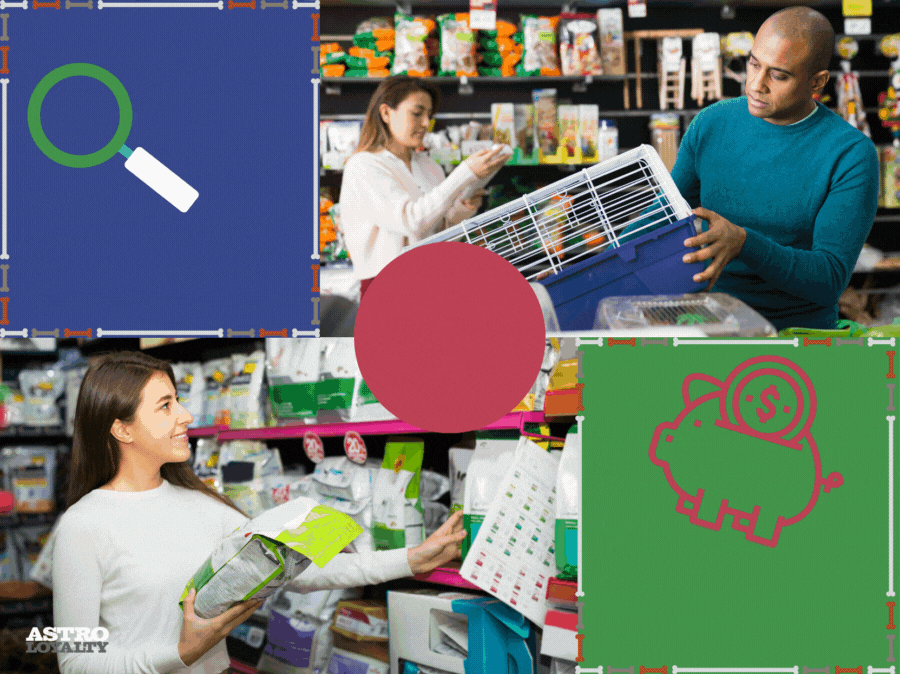 Not overly concerned with brands or extra features, this type of customer is looking for the best deal. Even if you cannot match prices with some of the big box stores, you can still market your special promotions and offers. Printed marketing materials and well-placed shelf-talkers regarding Astro Offers can help grab a bargain hunter's attention and direct their interest to the products they are most likely to buy.
A mobile app is an excellent option in this case, as customers can track their purchases when they shop with you and see how much their loyalty rewards have saved them. Their app also allows them to view new offers that cater to their specific needs, saving them even more money in the long run. Inform your customers about your loyalty programs and encourage them to download your customized app by hanging attractive signage with QR codes in your store.
Another effective marketing strategy for these kinds of customers is using our Marketing Suite to share digital campaigns via Email, SMS Text Messaging, Social Media, and App Notifications. This keeps frugal shoppers in the loop on the newest promotions and ensures that they are the first to know about savings opportunities.
Did you know the Astro Mobile App is free to use for both the Pet Owner and the Astro Retailer? You can't get any more frugal than free!
The Educated & Well-Informed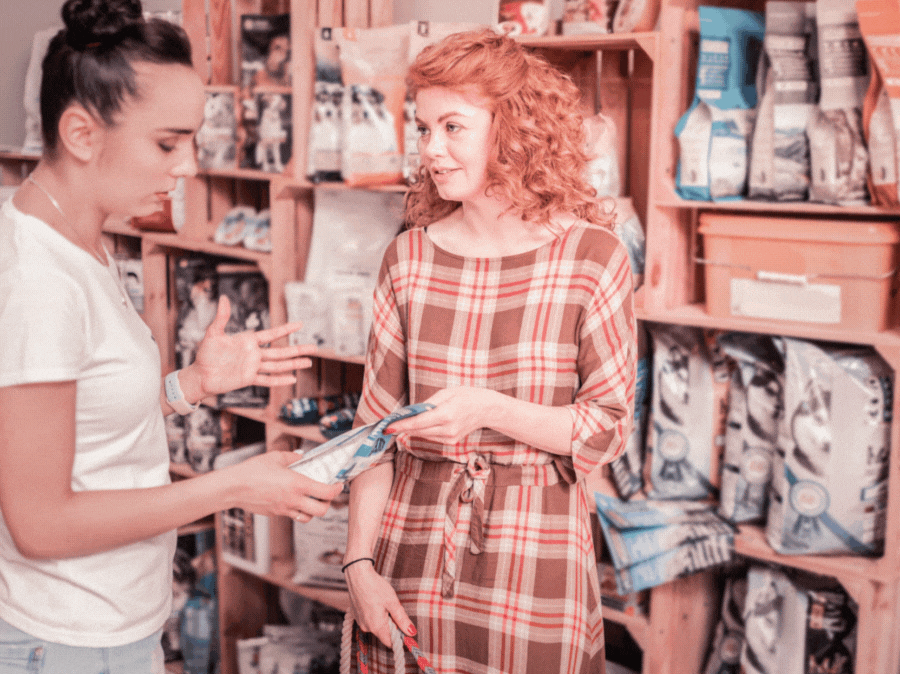 The internet gives pet owners the means to research topics related to their pet's health and well-being. But we all know the internet can be a vast space of both good and misinformation. Therefore it is essential to secure your role as a trusted source of information for these knowledge-seeking customers so you can help guide them when needed.
Does your store carry alternative diets such as frozen or freeze-dried raw foods? What about supplemental foods such as fermented goat milk or bone broth? How about holistic or homeopathic supplements? I'm sure there are countless wellness items in your inventory that you could educate your customers on.
Consider creating eye-catching signage to hang in your store, or check your Astro Marketing Image Library for some brand-submitted educational signage. Create social posts and Astro Campaigns to share informative articles and your own experiences with pet nutrition with your community. Give your customers the gift of knowledge!
The internet also allows shoppers to conduct extensive research into your store, services, reputation, reviews, prices, and products before ever arriving at your door or placing an online order. You have the key to write your own online story – your happy customers! Happy customers leave positive reviews; they are also far more likely to refer their friends and family to your store – these are the customers that become your Regulars.
Your Regulars ❤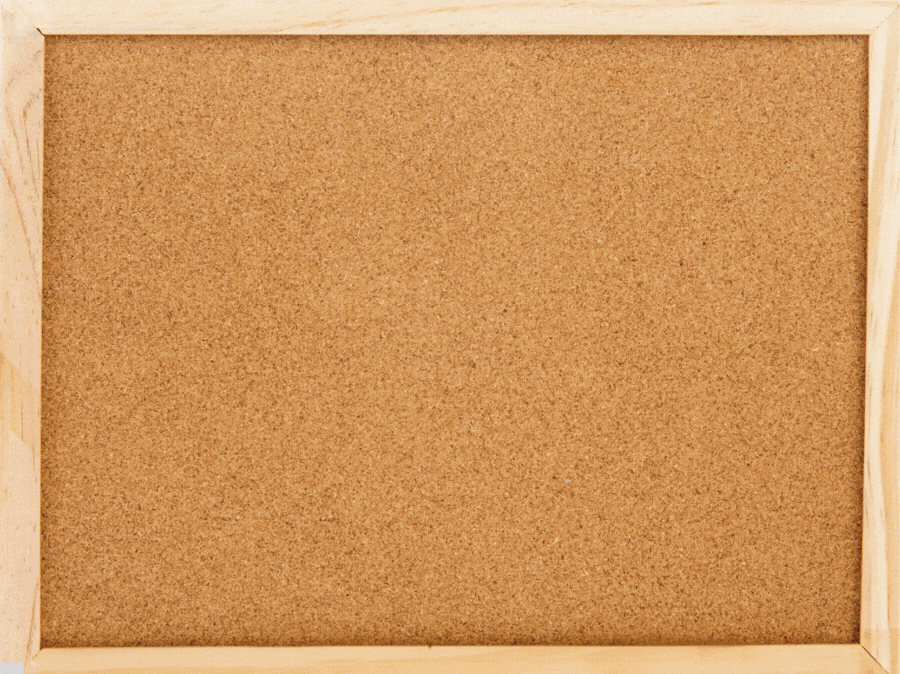 Your repeat customers come back for a reason, and if you talk to them enough, you're likely to figure out what that reason is. Once you do, continue doing it! Though it may be easier to engage with and sell things to repeat customers, that doesn't mean that they should be an afterthought.
Sharing digital media materials helps these shoppers keep track of new deals and products, which is often just as important to them as it would be to a first-time customer. A mobile app can help long-term customers keep an eye on their loyalty rewards progress and track their purchase history. These features serve as a reminder that their on-going loyalty translates into savings and bonuses for them.
Make sure you are adding your customers' Pet Information to their Pet Owner Accounts in Astro! Add their Pet's Name, Birth Month & Year, Species Type, and Gender. This will help you send thoughtful communications such as Happy Birthday Wishes; as well as information regarding limited-time offers or invites to events that relate to their pet.
Faithful customers may also appreciate an e-Commerce storefront that allows them to quickly and easily place their usual order online ahead of time. Adding a 24/7 e-Commerce storefront to your business is the perfect way to offer both personal attention and convenience to your loyal customers.
What Types of Customers Frequent Your Store?
Understanding the different types of pet retail customers and using customer-specific marketing methods helps expand your business and create more satisfied and long-term shoppers. What kind of pet parents frequent your store?