In the dynamic realm of the pet industry, email marketing helps small pet stores foster connections with pet owners and enthusiasts. 
This marketing approach is vital for cultivating brand loyalty and tailored pet care solutions. However, successful email marketing requires expertise and consistency. 
If you've ever had an email marketing campaign fall flat, or you're not sure where to start, we're here to help. 
We're Astro Loyalty: your visionary partner for amplifying pet store marketing strategies. With our innovative platform, Astro Loyalty empowers small business pet stores to harness the potential of email marketing effectively. We redefine how pet businesses engage their customers. Collaborate with us to drive growth and loyalty within the ever-expanding pet care market.
Understanding the Power of Email Marketing for Pet Businesses
As the demand for pet products and services continues to soar, email marketing emerges as a potent strategy for local pet businesses.
Beyond fueling growth, it establishes unwavering brand loyalty and trust. In contrast to the ever-changing algorithms of social media platforms, email marketing offers a steadfast tactic. It ensures direct and personalized communication. This strategic advantage allows pet businesses to forge lasting connections. With a consistent email strategy, you can foster genuine engagement and a sense of community with your pet store customers.
Crafting Compelling Content for Pet Lovers
Creating effective pet store email campaigns starts with understanding your target audience. Assess your customer preferences, including language, products, personality, and more. Align your customer preferences with pet care trends to craft email content that's compelling and valuable. 
The key to successful email marketing for independent pet stores lies in personalization. Using customer data, you can personalize your email content. For example, including the recipient's name is a simple way to personalize content. Furthermore, you can promote similar events or products to customers based on their previous interactions with your store. 
Seasonal Pet Care Tips: Provide valuable advice on how to keep pets safe, happy, and healthy during different seasons. Include product recommendations from your store that can help address seasonal challenges.
Product Spotlights: Showcase specific pet products with detailed descriptions, benefits, and customer reviews. Highlight how each product can enhance pets' lives.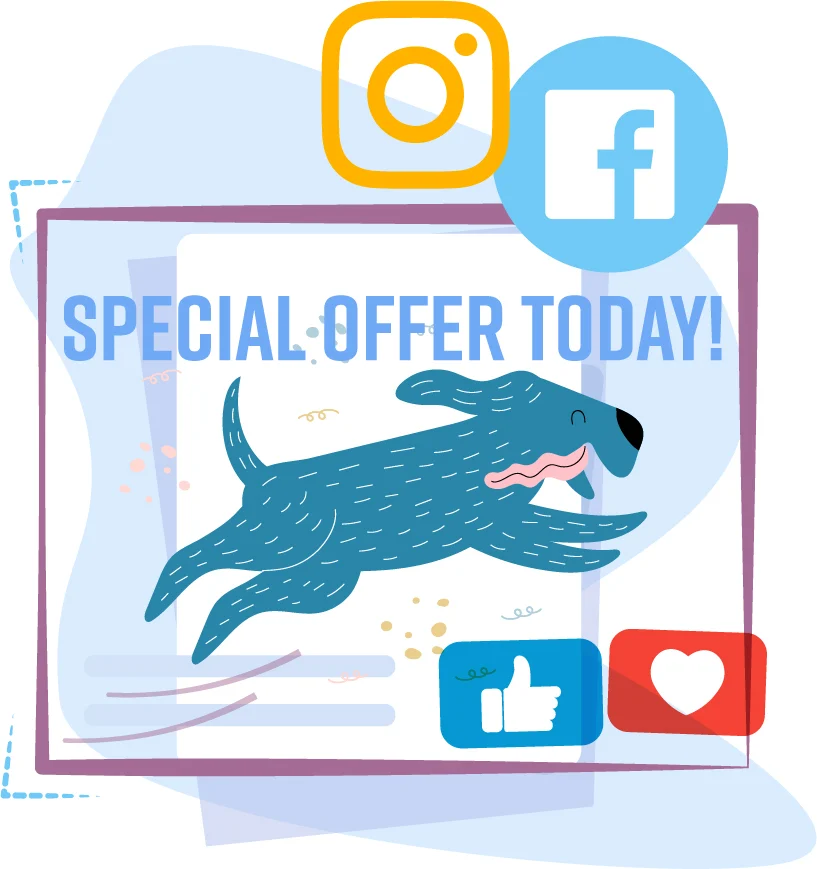 Customer Stories and Testimonials:

Share heartwarming stories from customers about how your products have made a positive impact on their pets. Include photos and anecdotes for authenticity.

Educational Content

: Offer informative articles, videos, or infographics about pet care, training, and health. This positions your store as a knowledgeable resource for pet owners.

Exclusive Astro Offers and My Promotions: Send out limited-time discounts or special offers to incentivize purchases. Use engaging visuals and compelling language to entice customers. (Remember, any Astro Offer or My Promotion can be added to any Promotion/Offer Element!)
New Arrivals Announcement

: Introduce the latest pet products arrivals in your store. Create excitement by highlighting unique features and benefits.

Pet of the Month

: Showcase a pet from your community or a local animal shelter. Share their story, personality, and available adoption information.

DIY Pet Projects

: Provide step-by-step guides for creating pet-related crafts, treats, or toys. Encourage customers to engage with their pets creatively.

Trivia and Quizzes

: Entertain and educate your audience with pet-themed quizzes or trivia contests. Offer prizes or discounts for participation and correct answers.

Pet Events and Workshops

: Promote

upcoming events

, workshops, or seminars related to pet care, training, or health. Encourage attendance and participation.
Segmenting Your Email List for Targeted Engagement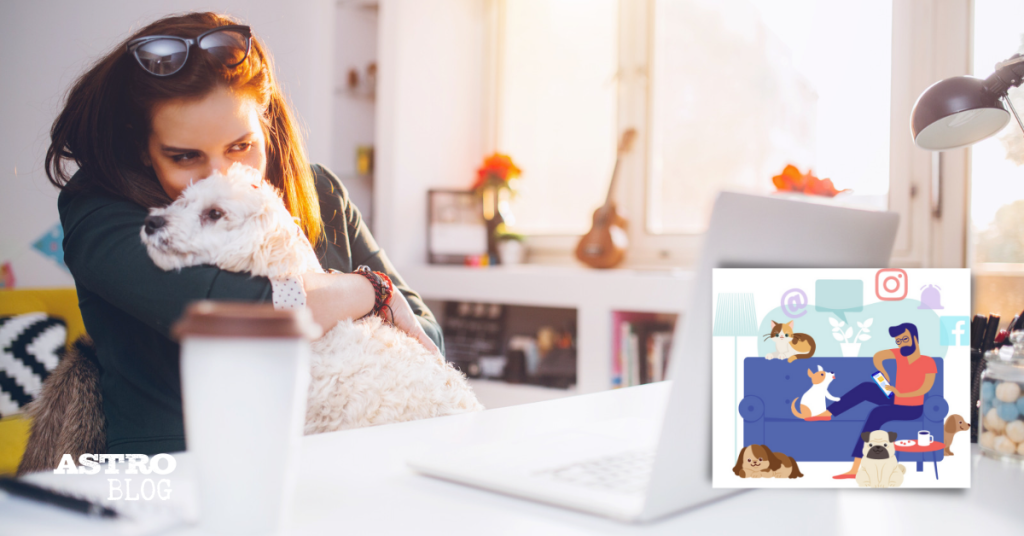 Your audience will certainly contain a level of diversity. Not every pet owner will have the same interests or behavior. That's why segmenting your email list is so beneficial. You can reach pet owners with different needs and cater to their pet care requirements. 
There are numerous ways to segment your pet store email marketing list. One easy example is to segment based on the type of pet. It's not beneficial to promote dog food or dog supplies to a person who only owns cats! However, someone who owns cats and dogs may benefit from content for both types of animals. Therefore, you could have them on both the "cat owner" and "dog owner list." (Tip: Adjust your Marketing Suite Settings to remind your cashiers to collect Pet Info when adding new customers.)
Another way to segment your email list is on past purchases/behavior. If a pet owner purchased a certain brand of food in the past, they might appreciate an email reminder when it's in stock again or an alert when the same brand releases a new type of food/treat – or better yet, if that brand as an Astro Offer! 
The benefits of segmenting your list include:
Tailor content for better engagement 

Boost conversion rates

Improve customer engagement and reputation 
Curating an Engaging Call to Action (CTA)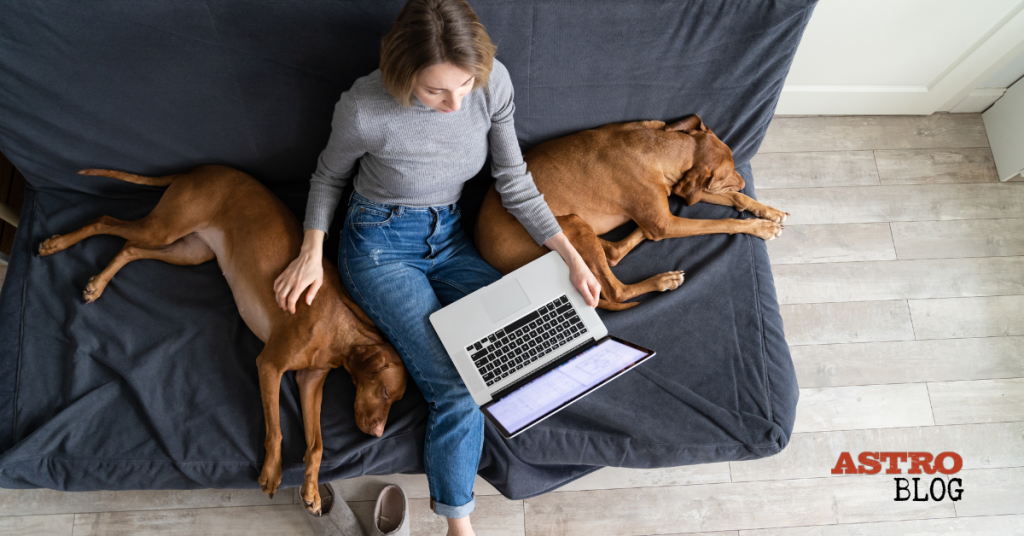 Every one of your emails needs a call-to-action (CTA). The CTA may not always be to purchase a set product. However, the purpose of the CTA is to guide readers to a desired action. You may encourage them to visit your store or complete a purchase, but you may also ask them to:
Follow you on social media

Respond to the email 

Attend a free event 

Complete a quiz or questionnaire 

Leave a review 
Of course, not every CTA is created equal. For maximum impact, you must optimize your CTA. The most effective CTAs are clear, concise, and action-oriented. Keep them simple and direct, focused on action and impact words. Check out these examples: 
Shop Now for Exclusive Pet Care Essentials

Fetch Savings on Premium Pet Food!

Discover Personalized Pet Accessories Today

Don't Miss Out! Get 20% Off on Grooming Supplies for Your Pet's Makeover

Treat Your Pet to the Latest Comforts

RSVP for our Exclusive In-Store Pet Social Event!

Upgrade Your Pet's Dining Experience: Explore our Gourmet Food Collection

Calling All Cat Lovers! Save Big on Scratching Posts and Toys

Help Us Help Them: Support Local Animal Shelters – Donate Today
Furthermore, consider CTA placement. Incorporate them strategically in emails. Adding CTA buttons helps draw attention to the CTA, increasing the likelihood of someone clicking. Make it as easy as possible for your reader to complete the action. Include links directly to what you want them to do and streamline the process.
Building and Growing Your Pet Store Email List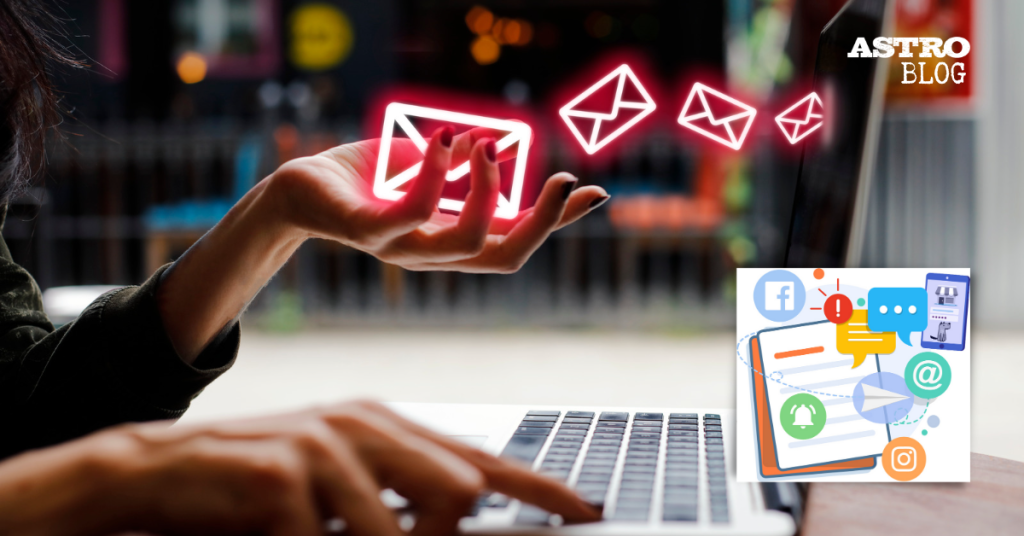 Your email list is an incredibly valuable resource in the pet industry. Your list offers an opportunity to strategically engage and reactivate customers over time. Not to mention, a list packed with potential customers offers incredible conversion potential. Having a strong email list sets the stage for email marketing success. 
Normally, getting people on your email list can be a challenge. However, a huge perk for Astro Neighborhood Retailers is whenever their customers join their Loyalty Program; they also become a part of their marketing list! But we do understand that despite you sharing some amazing deals with your customers, it can still be tricky to get them to give up their email – so we have some tips to help with that.
Tips for Collecting Relevant Email Addresses
Leverage in-store sign-ups with Astro Shelf Talkers and Mobile App Signage
Readjust how you ask for an email address. Ask them first if they would like to be a part of your Loyalty Program. When they say YES! Then ask for their email address to sign them up.
Offer extra incentives for those customers who give you their email, like bonus points on a Loyalty Points Program (now possible when you pair Astro Points with Astro Marketing!)
If all else fails, collect the email address from them on Redemption Day! There are still a small handful of brands that require an email address in order to issue a free good, so why not use this to your advantage across the board? Besides, an email address is a small price to pay to get a full-size freebie!
Start Sharing The Love! Sharing The Love is both a great new customer acquisition tool and a heartwarming way to reward adoption in your neighborhood. Plus, email addresses are required to redeem.
As you're building your list, you want to ensure it remains relevant and beneficial. Adjust your Astro Marketing Settings so the Welcome Email is sent automatically when new customers are added – this gives your customers the opportunity to quickly verify their email address. Regularly clean and update your list. Update emails that appear to be fake or bounce after a Campaign is sent. Segment your list based on visits. We don't recommend deleting anyone; there's always a chance you can lure them back with an enticing campaign or a My Promotion pairing!
Building Effective Email Marketing Campaigns with Astro Loyalty
Astro Loyalty is here to help you build and leverage effective email marketing campaigns for your local pet business. Our knowledgeable team offers personalized marketing services for independent pet businesses. 
Among our complete pet marketing services, we offer a custom email marketing strategy in the form of Featured Campaign Templates and suggested Recipient List pairings. We will help you reach your target audience, segment your list, and send targeted emails. Our email marketing service is designed specifically for the pet community, designed to improve the reach and growth of your pet store. 
Use our integrated Marketing Suite to showcase your monthly Astro Offers and Flash Sales, create custom in-house My Promotions to share with your customers, and streamline your email campaigns (as well as App Notifications, SMS Text, and Facebook posts!).
Start with a FREE 15-day trial of our Marketing Suite, and learn exactly how we can help with your independent pet retailer email marketing! 
Looking for additional guidance on your Marketing Journey?
Your Astro Marketing Team is always here for you when you need technical help regarding our Marketing Suite. We even have marketing tips and tricks of our own to share right here on our Astro Academy Blog and YouTube channel. But if you feel you need some serious guidance- check out our PIN (Pet Industry Network) Partners.
From Email Marketing Professionals to Social Media Management to Brand and Business Coaching – PIN has you covered!
For instance, check out Matt Aldrich, the founder of Pet Engine Marketing, "Pet Engine Marketing is a digital marketing agency specializing in search engine optimization, social media management, paid advertising campaigns (Google Ads), email marketing, and more for independent brick-and-mortar pet businesses." Matt is very familiar with the Astro Marketing Suite and regularly uses it on behalf of his pet retail clients on Astro to market their businesses.