December is chock full of holidays that pair perfectly with Astro Offers, Sharing the Love Adoption Programs, and My Promotions. We have added new Astro Templates and Astro Images to your Marketing Suite that you can use to showcase your store's special promotions for the month. Our Knowledge Base is also full of helpful Social Media Tips.
Week TWO – December 6th – 12th Holidays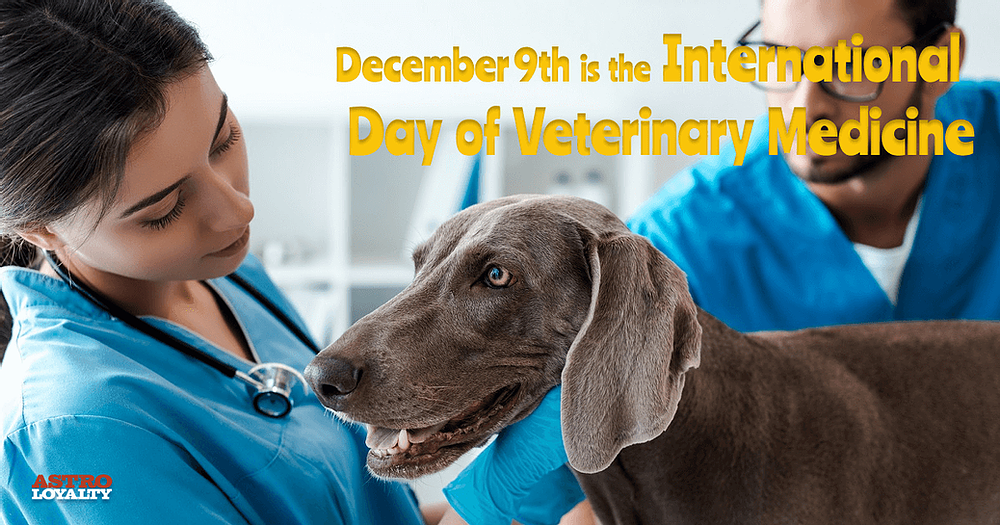 December 9th: International Day of Veterinary Medicine applauds those companies and organizations like the American Veterinary Medicine Association that work every year not just to promote the development of veterinary medicine, but to ensure that information is made available to pet owners like you that will enable you to make the best choices for them.
The International Day of Veterinary Medicine also celebrates those intrepid souls who work hard to keep our animals safe and are constantly going through ongoing education to stay at the very front of the medicine that will keep our pets alive and healthy for years to come.
Marketing Materials: Holiday Template with Holiday Info and a way for you to give your favorite local vets a friendly shout out.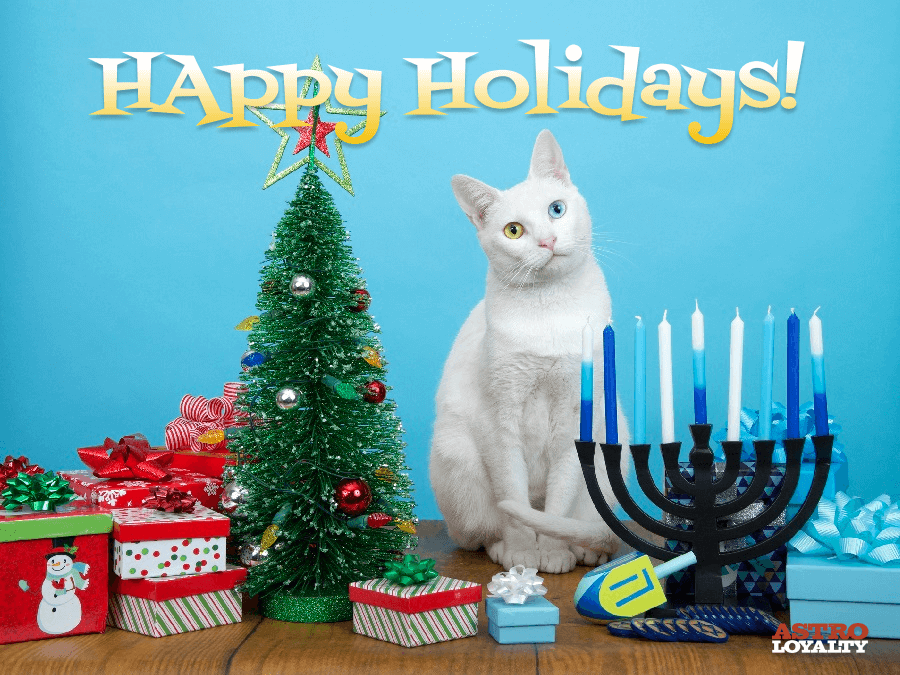 December 10th through 18th: Hanukkah, also known as the Festival of Lights, is a celebration of a miracle. The miracle of Hanukkah is that only one vial of oil was found with just enough oil to illuminate the Temple lamp for one day, and yet it lasted for eight full days. Hanukkah is a holiday that brings together family and friends and is celebrated with food, song, games, and the exchanging of gifts over the course of 8 days.
A fun gift display could include some gift baskets that each contain 8 items, so your customers can gift one item to their pet each day of Hanukkah. You can also wrap mini mystery presents that will surprise both the pet and their parent. Any holiday toys and treats should be front and center so browsers can find them easily. For more fun ideas check out our Happy Holidays Gift Guide.