Have you ever walked out of a store knowing you weren't going back because of the customer service? Providing good customer service is an essential part of creating a positive customer experience, and it can be a make-or-break factor for people when choosing which stores to shop at. Keeping pets and customers happy is of the utmost importance for independent businesses, including indy pet retailers.
This article will provide an overview of what excellent customer service looks like and give you tips on how to ensure all customers feel valued. Elevating the guests' experience elevates your business!
Why Is Customer Service So Important?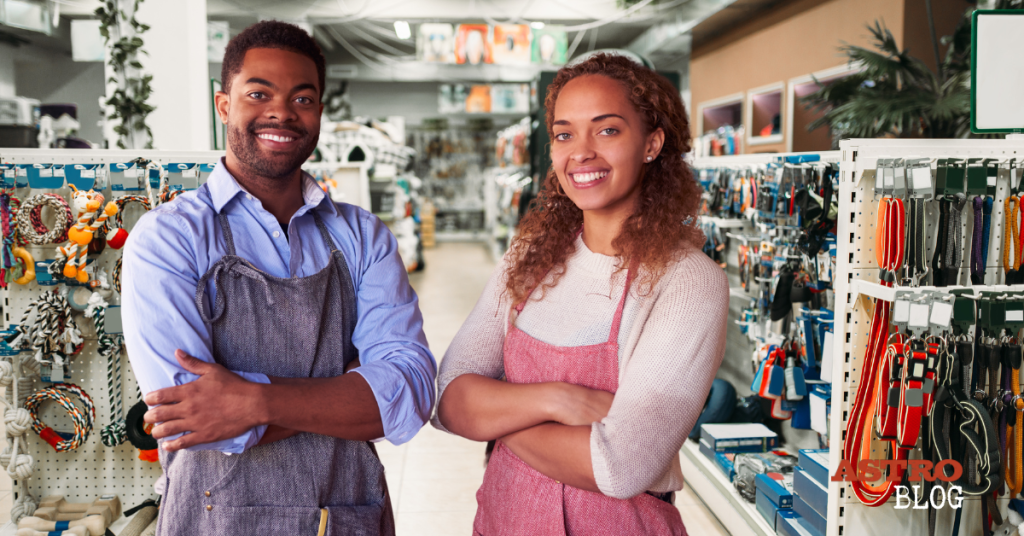 It can't be stressed enough; customer service can be a deciding factor in a customer's choice of retailer. In fact, 65% of customers have switched brands just because of a poor customer service experience. Good customer service keeps shoppers coming back not only for the products or services you offer, but for the personal touch that great customer service provides.
As an independent store, all customer interaction is an opportunity to show people that you can provide something a big-box retailer can't. Jump at the chance to build customer relationships by interacting with and serving the pets and people that come into your store on a personal level.
What Makes for Good Customer Service?
So, how you can put good customer service into practice to make a lasting impression on shoppers? Here are four of the most important ways to ensure you're providing the best possible customer service in your store.
Customers want to know that you care about them and their pets. Make a mental note of details relevant to regular customers. Even when you are interacting with new customers, be attentive and invested in why they're at your shop. What are they looking for? Do they mention any details about their pets? Do they mention anything about future needs? 
For many pet owners, pets are like their children. Find opportunities to show that you care about them and their unique needs as a visitor at your store.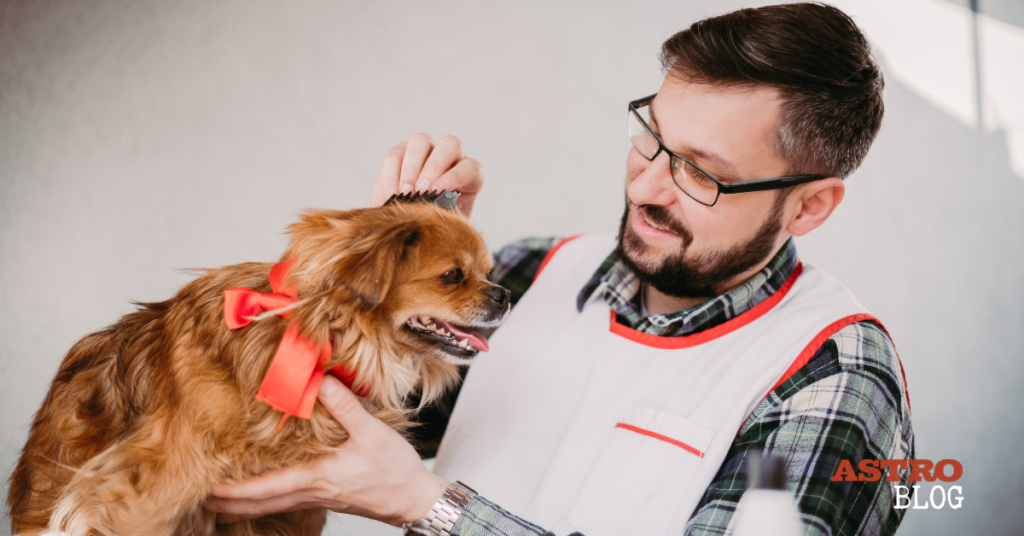 Consider How to Be Helpful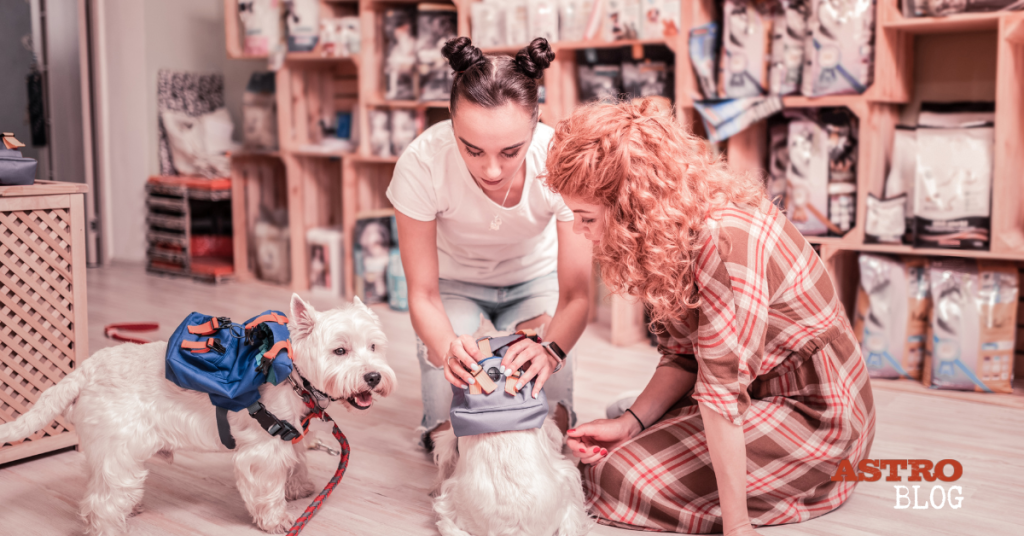 The main job of anyone on the salesfloor—or someone assisting customers online—is to help patrons find what they're looking for in order to make sales. 
There are often opportunities to upsell and make suggestions that would elevate someone's purchase, but the primary focus should be on listening to your customer's needs so you can guide them to the correct products and answer their questions. This ensures that you can provide a customized experience to every single person and pet that enters your store.
Pets are a huge part of their humans' lives, and showing that your business is centered around them is vital. It's important to make it clear to your customers that the safety and well-being of their pets are at the top of your priority list. 
Part of this is showing you care about every store visitor, as mentioned above, and another part is doing your best to cater to customers' needs for different products.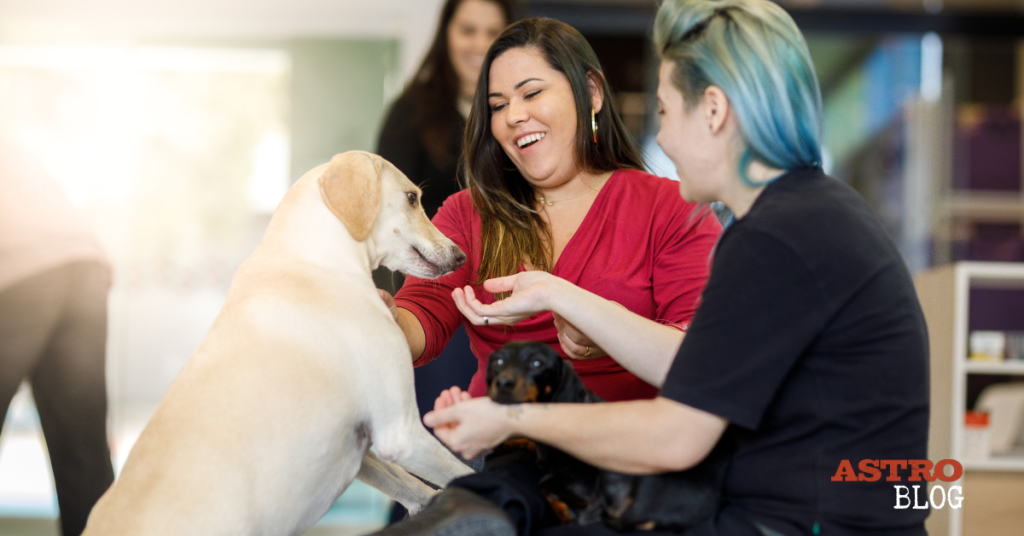 For example, if someone is looking for a specific kind of gluten-free dog food, going the extra mile to source this product will make a lasting impression. A store that shows customers how it's willing to cater to them is more likely to keep people coming back (leading to more long-term sales) than a store that doesn't make the same effort.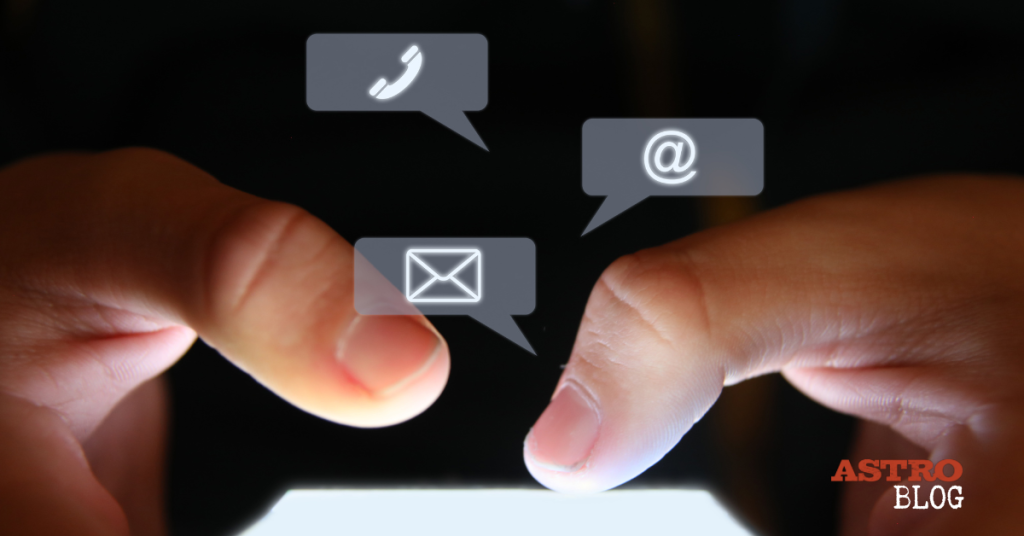 The accessibility of your store is probably already a big pro for many local customers. Of course, if people are looking to go shopping in-store for their products, it's easier to do that at local stores. 
You can make your store more accessible to a wider range of people by making it easy for customers to reach you. Be sure to have a website where customers can contact you, create and stay active on social media accounts, and maintain more traditional contact options such as phone and email.
The way you interact with customers in-store is only one part of good customer support and customer service.
People should also be able to engage with you online for maximized customer and community engagement. Make it easy to reach you so buyers can ask questions or share complaints when they are not physically at the store.
A reported 90% of customers find it important that they receive an "immediate" response when they have a customer support issue, with immediate being considered 10 minutes or less. Thus, it's important that there are quick and efficient avenues for customers to connect with a customer service representative to voice their concerns.
How Should You Approach Complaints?
It can be intimidating to have to handle customer complaints or interact with an upset customer. However, handling complaints is an essential part of customer service. It's important to remember to respond to complaints in a professional manner and to keep a positive attitude even if you become frustrated.
First, acknowledge the customer's complaint and let them know you hear them. Then, problem solve. Does this problem require a refund or discount to keep the customer happy, or just an explanation? Regardless of how you choose to respond to a complaint, put the customer first and stay professional. In the case of indy pet retail, it might be easier to think of it as putting the pet first!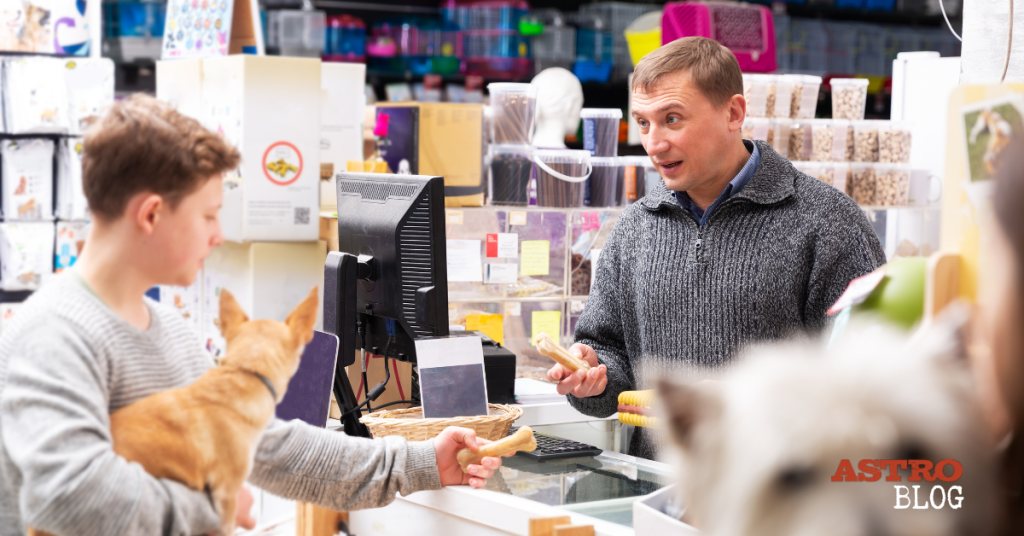 It's important to encourage customer feedback. This is valuable to your brand to make your business as customer-friendly as possible. It's also impactful to your customers because it lets them know that you care about their opinions and needs.
Investing in Customer Service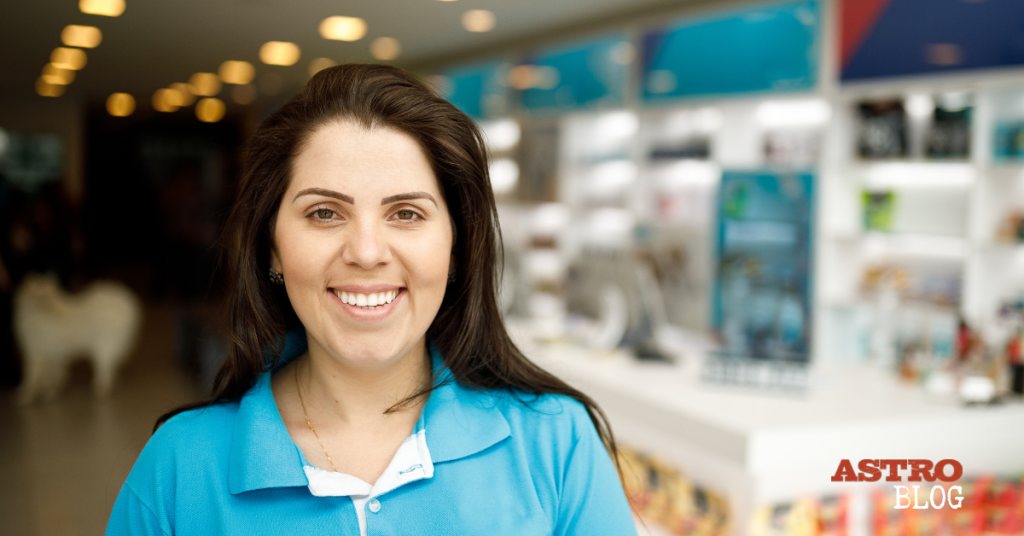 Hiring for customer service positions and having customer support training for employees are two of the main ways you can set your business up for success. You could even consider hiring a customer service representative who is dedicated specifically to customer support. 
When interviewing general employees, have your hiring manager include interview questions about customer service skills to get an idea of what training will be needed. You'll want to ensure every single employee understands the importance of customer service and knows how to provide it.
You're ready to elevate your customer service strategy. Keep in mind that adding a personal touch and showing you care about your customers and their pets is one of the most beneficial things you can do for your business, especially as an independent retailer.
Check out Astro's marketing tools if you want to bring your customer relationships to the next level and give people a taste of your great communication and customer service. We can help you connect to pet lovers near and far and stay in contact with the people that matter most—the customers!