This Week's News Includes:
New Marketing Materials and Promotion Ideas for the upcoming holidays.

OxyFresh has joined Astro Loyalty and launched an exclusive Frequent Buyer Program

Updates to the Sharing the Love Adoption Redemption Form

Astro Offers gets a Makeover! Introducing My Brands & Grid Views

Industry News – Are Chewy & PetSmart really splitting up? How will you ADAPT to meet Chewy in their online arena as an independent retailer?

Holidays with Pets – Helping Pet Owners Celebrate All Special Days

Facebook Post of the Week!
Astro Promotion Calendar & Marketing Materials
November is chock full of holidays that pair perfectly with Astro Offers, Sharing the Love Adoption Programs, and My Promotions. Astro has added new Astro Templates and Astro Images to your Marketing Suite that you can use to showcase your store's special promotions for the month. Our Knowledge Base is also full of helpful Social Media Tips.
Astro Media Kit now available! Includes vectors and PNG files of the Astro Loyalty Logo, Astro Offers Logo, and Sharing the Love.
Click the image to learn more about each holiday and the fun ways you can use it to promote your business!
OxyFresh Joins Astro Loyalty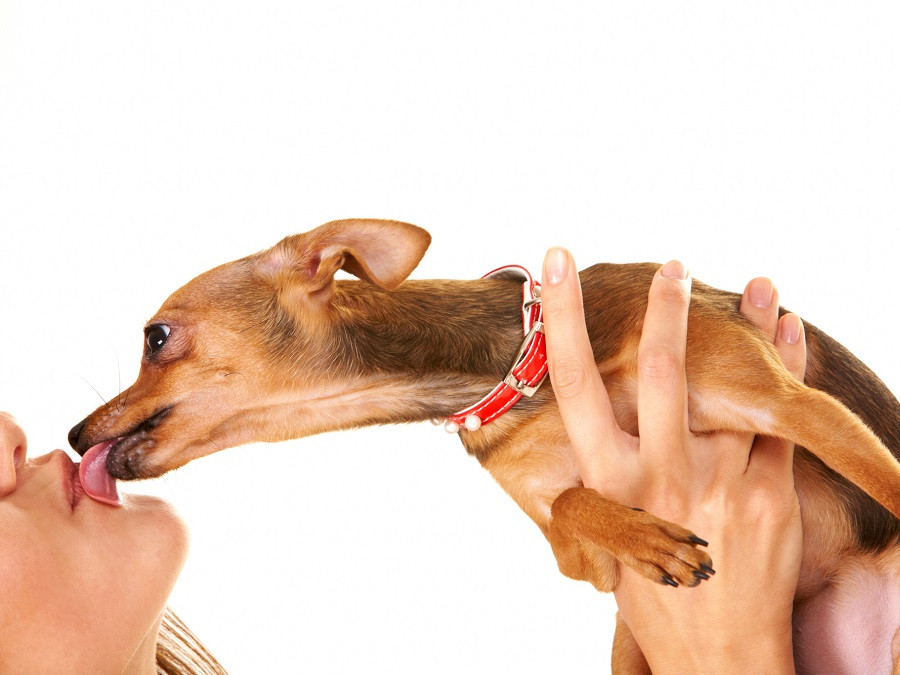 OxyFresh has launched a new Frequent Buyer Program for their Pet Dental Water Additive for dogs and cats.
Their program includes the 8oz and 16oz bottles of OxyFresh Pet Dental Water Additive. Customers will need to purchase 4 of the Same Size bottle in order to complete their frequent buyer card. Then they are eligible to receive one of those Same Size bottles for free.
This program is only available for a limited amount of time and will expire on 12/31/2022. This gives your customers just over 2 years to take advantage of this generous offer. Don't miss out!
Enroll today by going to your Frequent Buyer menu and selecting Available Astro Frequent Buyer or your Frequent Buyer Enrollment Grid.
Astro has added a blog article that you can share with your customers that will teach them all about this awesome product and introduce the details of this new program.
The Sharing the Love Adoption Redemption Form Gets a Fresh Update!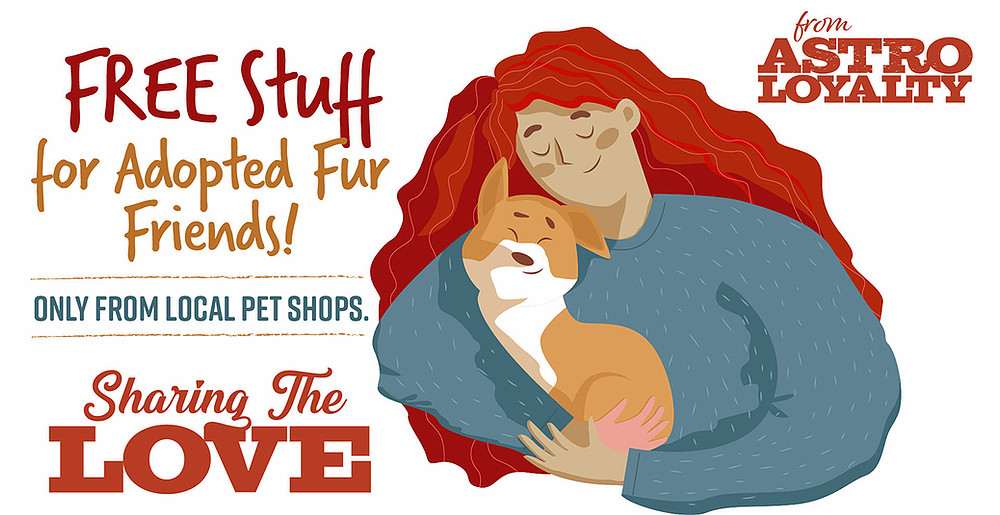 We have added a new field to the Adoption Form that allows you to select from a drop-down menu the agency from which the pet was adopted.
Your choices include:
501c3 Rescue Agency – This can be any recognized rescue operating in the USA or Canada.

Animal Shelter – Includes the SPCA and any state or county-operated shelters in your area.

Private Party Rehome – This category covers special scenarios such as someone who can no longer care for their pet so they found them a new home. Backyard Breeders do NOT fall under this category.

Stray (Legal Stray Hold Fulfilled) – A lot of pets, especially cats, find their homes this way and we can't in good faith exclude them. Make sure that the new pet owner has attempted to locate a possible former owner.

In-Store (Small Animal Only) – Rabbits, Guinea Pigs, Hamsters, Rats, Mice, Chinchillas all qualify in this category since adopting them from a store is still a commonly accepted practice. Dogs and Cats are not included in this category. (If your store has dogs or cats and you are operating as a 501c3 choose the 501c3 Rescue Agency category and then enter your store's name or the name of your rescue on the line below.)
The text field below this new drop-down is now a mandatory field. Please enter the name of the 501c3 Rescue Agency, the Animal Shelter, or the name of your store for In-Store (small animals only please). If the pet was a Stray or acquired via a Private Party Rehome then enter those details onto the required text field. Typing "N/A", "?", "Not Sure", or similar entries are not acceptable and will result in an audit.
Together we can ensure that this program continues to thrive and do as it was intended to do; reward pet adoption in your neighborhood, attract new pet owners to your store so you can wow them with your knowledge of pet nutrition and behavior, and help to ensure that these adopted pets and new pet parents have a friendly place to go for the resources they need.
Astro Offers Got a Makeover!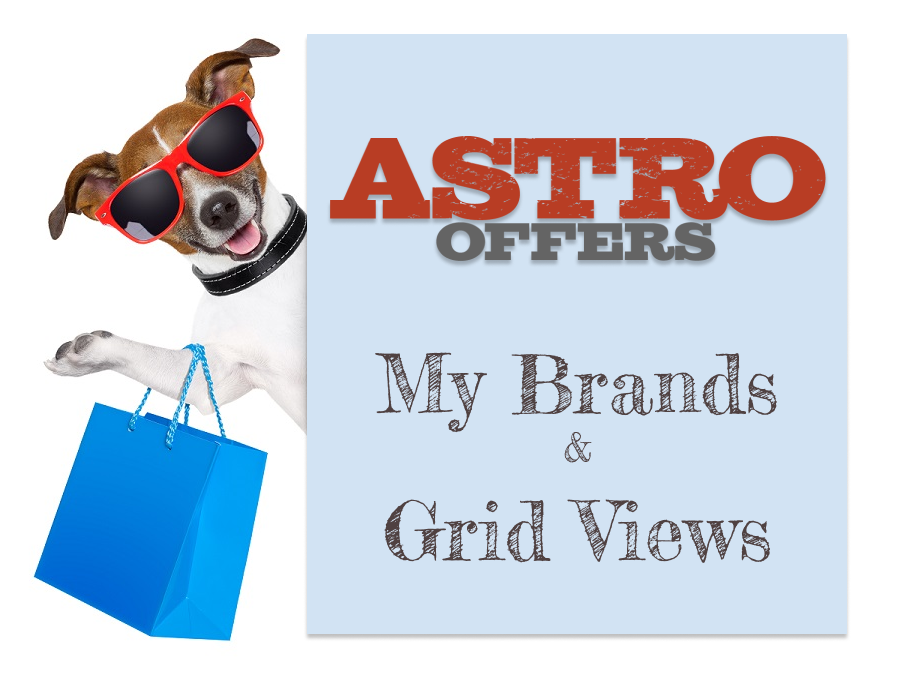 No More FOMO! Selecting the brands that you carry under My Brands will ensure that you never miss out on an Offer that would benefit both your store and your customers.
Grid Views are for those of us who appreciate images rather than lists of words.
Follow this link to learn how to use these new features and see how you can customize your Astro Offers experience to suit your needs!
Industry News
Petsmart abandons plan tied to split from Chewy is the most recent news we have seen regarding PetSmarts intention to split from Chewy. Despite this, Chewy is still a looming threat to independent retailers across the country, especially with Covid still in the air co-mingling with the holiday cheer.
Paul Allen, CEO of Woofgang Bakery [and friend of Astro ] expresses his opinions on how Chewy has impacted the independent retailer and how we as independents can fight back despite the pandemic. [scroll to the section titled "What Does it Mean for Independents?"]
"If independents can be aggressive with services within their store [like] grooming, self-service grooming and maybe veterinary services, I think they can compete, because Chewy is never going to be able to groom a dog online," Allen said. "Services are such an important part of our business. But [for] brick-and-mortars of all sizes, that's what's going to set us apart."
Speaking of Fighting Back and Setting Ourselves APART from the Machine…
Astro was invited to co-host a webinar today conducted by eTailPet called "BARK! Learn How to Build Customer Knowledge and Generate Holiday Sales". We had a blast! And appreciated this opportunity to talk with so many of you guys at once! We encourage you to follow eTailPet's BARK! Series (Bring All Retailers Knowledge) on their Facebook Events Page.
One of the topics covered today was our industry's need to ADAPT to these changing times. Many customers have turned to online retailers due to the pandemic. Despite there being so many amazing qualities that set neighborhood shops apart from giant online beasts like Chewy – such as in-shop services, specialty foods like raw that cannot be shipped, product knowledge, and the ability to consult customers, your killer personalities, and loyalty programs like FREQUENT BUYER! So how do you meet Chewy in their arena while still keeping all your local brick-and-mortar advantages?
eTailPet has the answer! They provide independent retailers with an online marketplace that integrates with Astro Loyalty, which encourages your customers to engage with you, their neighborhood store. Customers can order products from your online store, which is open 24/7, and then schedule either a curbside pick-up or a home drop-off (if your staff chooses). This means your customers can benefit from your Astro Loyalty Programs (something they will not find on Chewy) while shopping with you online (a convenience they have grown accustomed to) while still being about to say they shop local which is growing ever more popular with Millenials and Gen Z. (Added bonus, these generations love their Apps, so make sure you are telling them about your Free Astro Mobile App so they don't miss a beat!)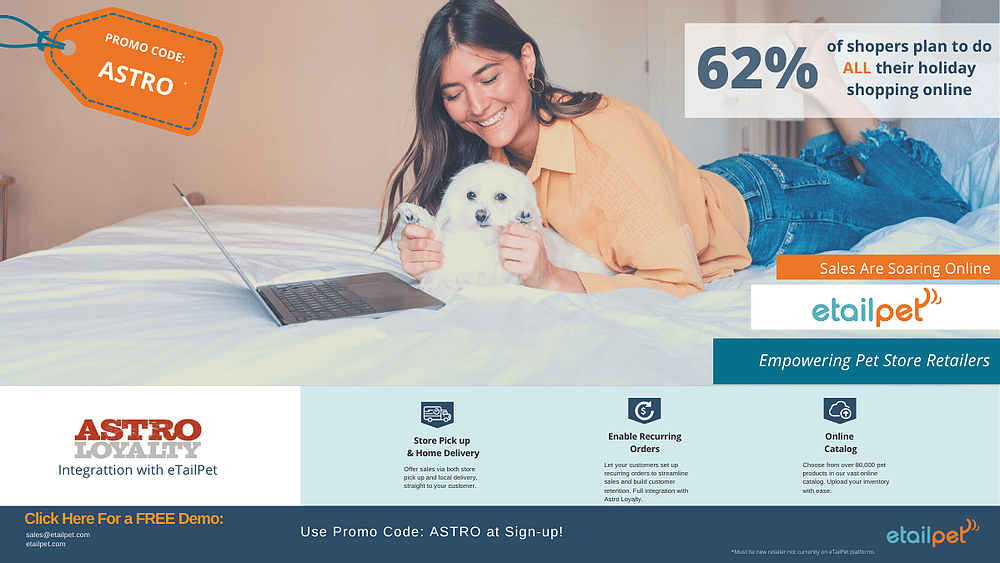 Click Here for a FREE Demo. Promo Code: ASTRO
Holidays with Pets – Helping Pet Owners Celebrate All Special Days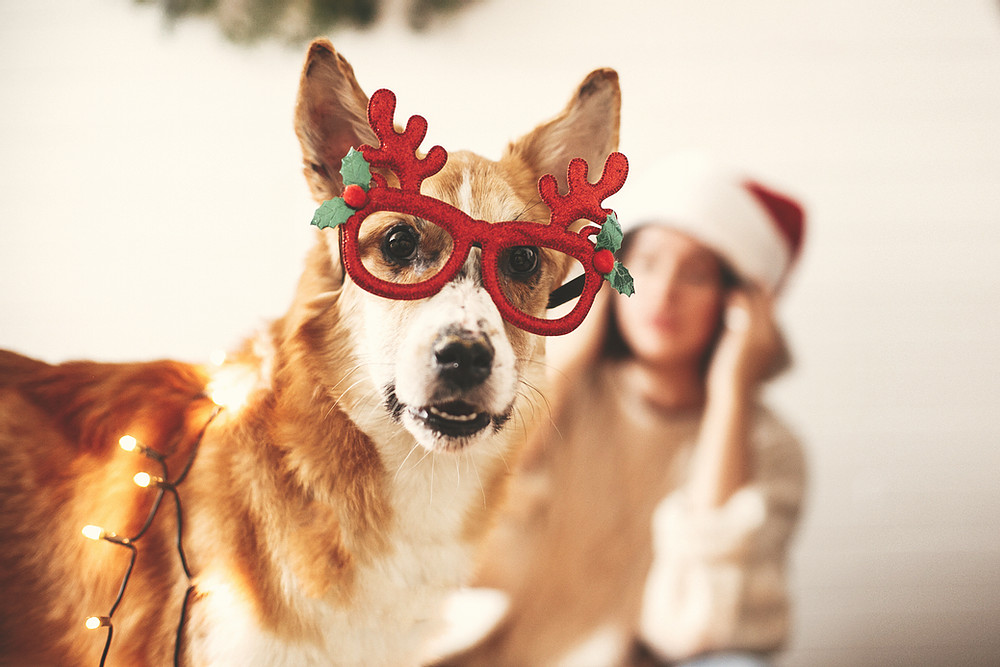 If you've ever braved the mall crowds during the holiday shopping season, you already know that holidays send consumer foot traffic skyrocketing way up. This phenomenon isn't just limited to human gift recipients or to December, however: pets play a huge role in the year-round buzz around holiday shopping. Along with the sizable majority (over 70 percent) of both dog and cat owners who buy special gifts for their pets during the winter holidays…Read on.
Let's Get Social! | Facebook Post to Share
In honor of Adopt a Senior Pet Month (November), we have created this fun post to help you show your support and get the word out. Share it on your Facebook page today!