We have a new Astro Brand of the Week! One new brand joins Astro. Two new Frequent Buyer programs are now live. There's a new Neighborhood Blog Article to share and a Marketing Guide for the 4th of July. New Astro Offers for July and August are published.
---
This Edition Includes:
---
Astro Loyalty is Getting Ready for Superzoo!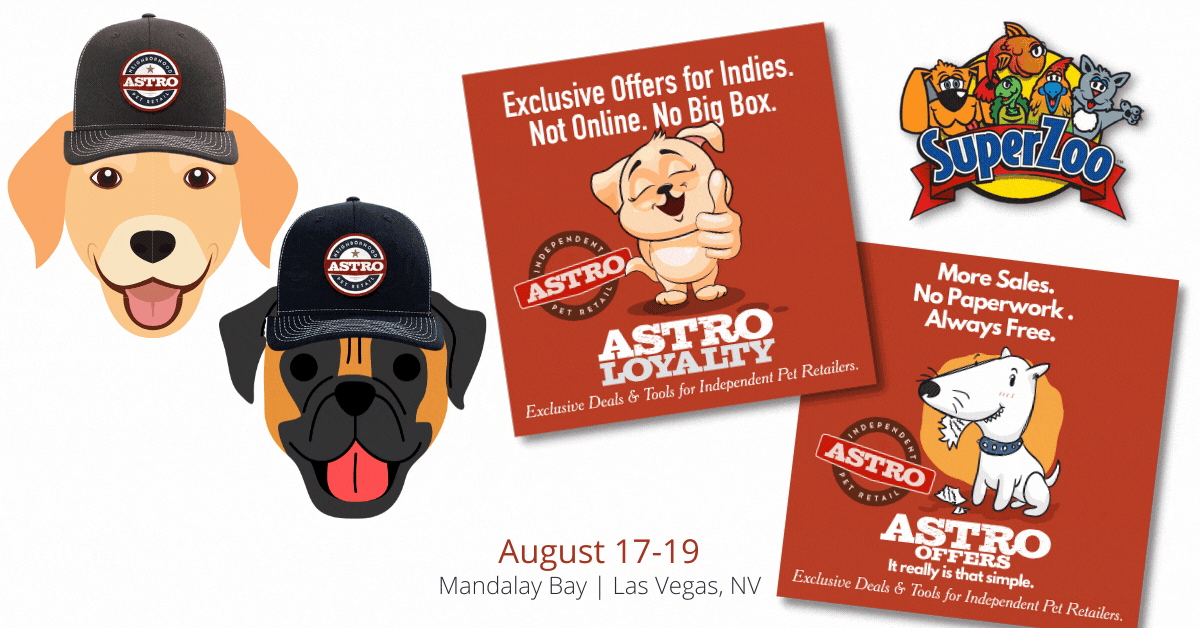 We are so stoked to be able to attend a trade show this year! We've missed seeing you guys. This year we are celebrating our reunion with new swag!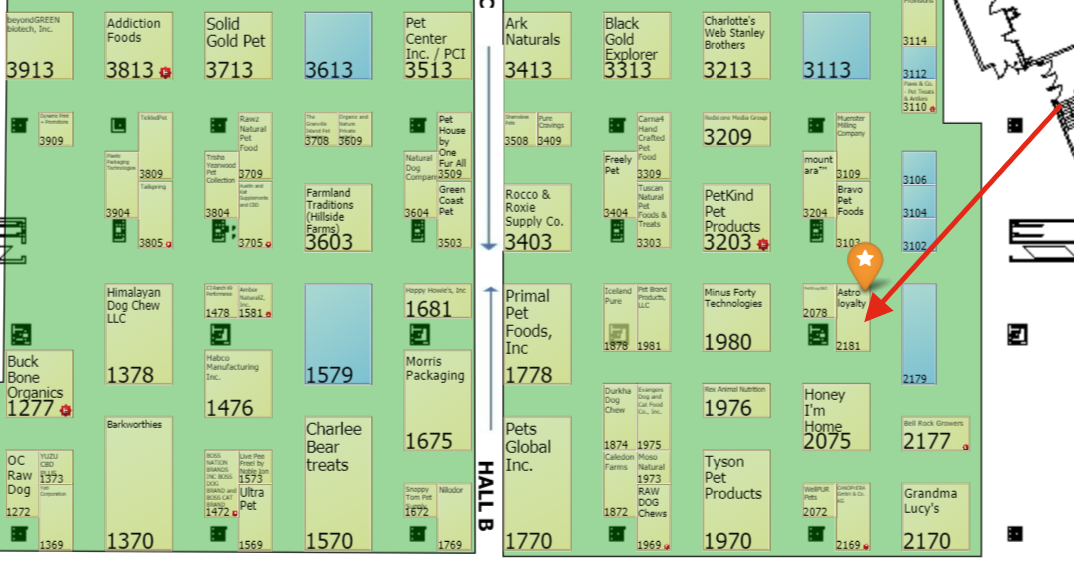 Visit us at
Booth 2181
and add our latest and greatest trucker hat and koozie to your Astro collection. And since a koozie is nothing without something to stuff inside it, we'll have some ice-cold beverages for you to enjoy as well. While you are visiting we would love to show you some of the latest projects we have been working on. Our
Marketing Suite
is better than ever,
Astro Offers
continues to break records for our retailers and partners every month, and we have more
Frequent Buyer
programs than I can sit and count in an afternoon.
Fourth of July Offers, Astro Blog to Share, and Marketing Materials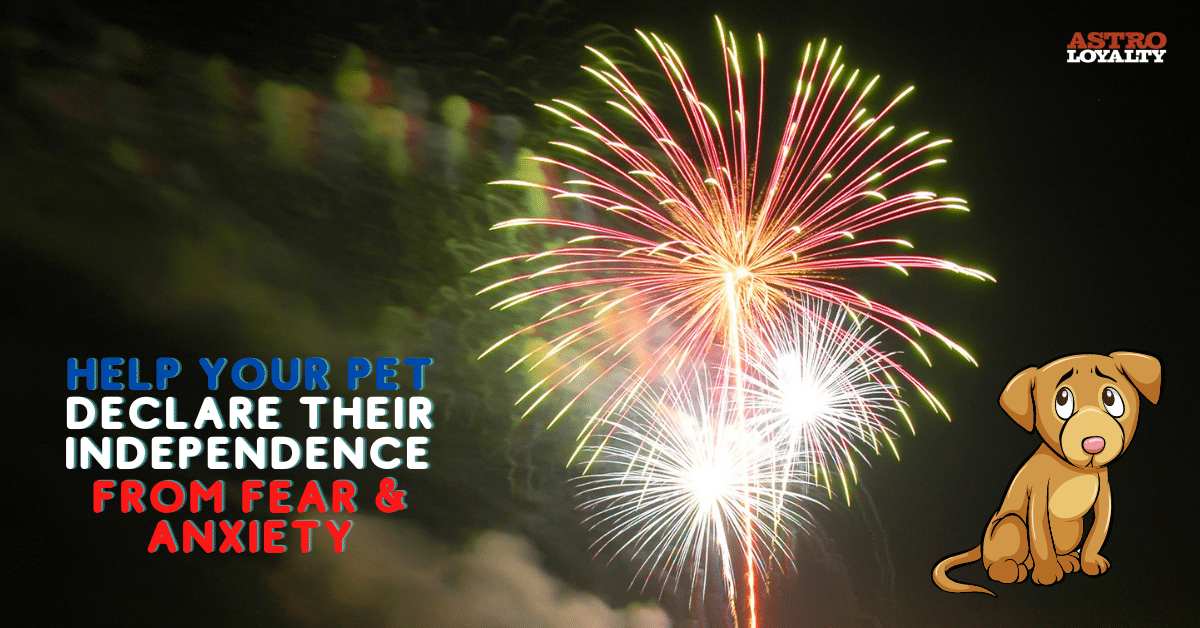 As fun as the 4th of July is for us, we all know that many pets have a hard time with our sounds of celebration. During this season pet owners count on their neighborhood pet shops for help. Several of our brand partners stepped up this holiday to offer extra special
Astro Offers
for pet owners seeking a safe and natural solution for anxiety.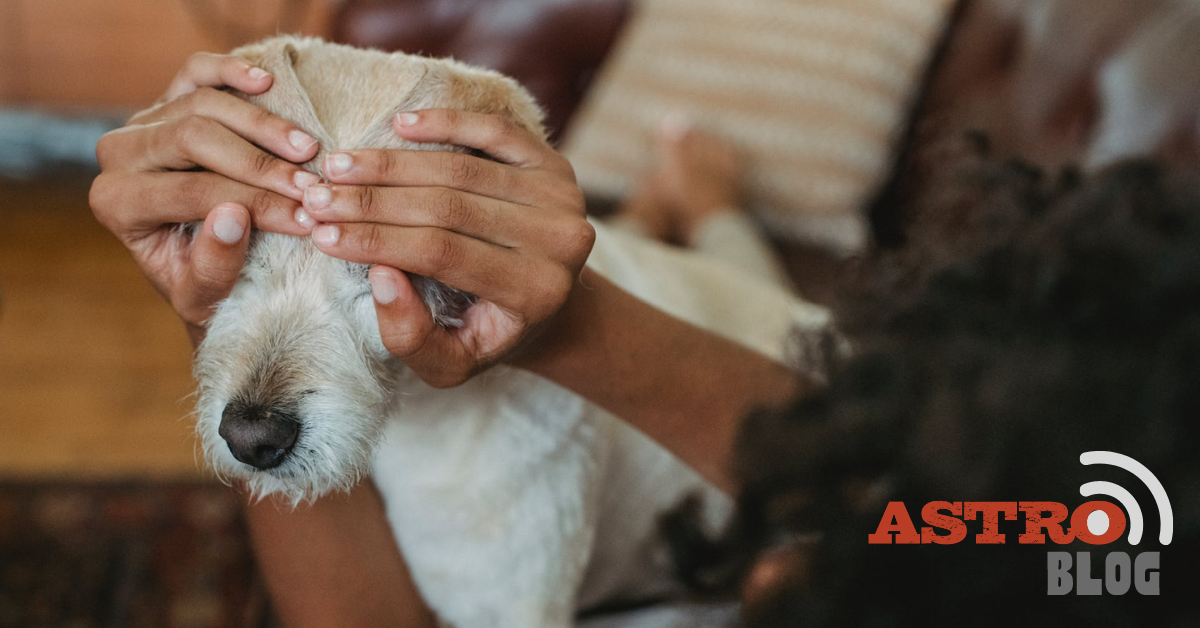 To accompany these Offers we have added an article to our Astro Blog. This article contains several tips that pet owners can employ to help make sure their pets are safe and calm come the 4th, as well as information about the natural calming benefits of CBD. You are welcome to share this article with your customers via
Astro Campaigns
or on your Social Media. Feel free to include your own advice and mention any other products that you carry that would help them and their pets stay safe while celebrating!
Keeping our pets safe is a full-time job, and we have to work overtime on the Fourth of July. To make this day fun and relaxed for everyone, keep your pets inside, give them lots of love, and try out a CBD supplement to keep them calm and happy!
Click to read the full article.
Fourth of July Marketing Materials
For those of you utilizing our
Astro Marketing Suite
, there are now 3 brand new Templates in your
Template Library.
Two of them are located under both
Featured
and
Holiday
, while one is located under
Holiday
. These templates include spots for you to attach your related Astro Offers, a link to our blog article, and additional helpful tips. We have also added several new Holiday images to your
Astro Image Library
, under
Astro Media > Lifestyle > Holiday.
These images can be shared directly to your Facebook and Instagram accounts via
Astro Social
 or added to your own custom multi-media template.
Astro Brand of the Week: Earth Rated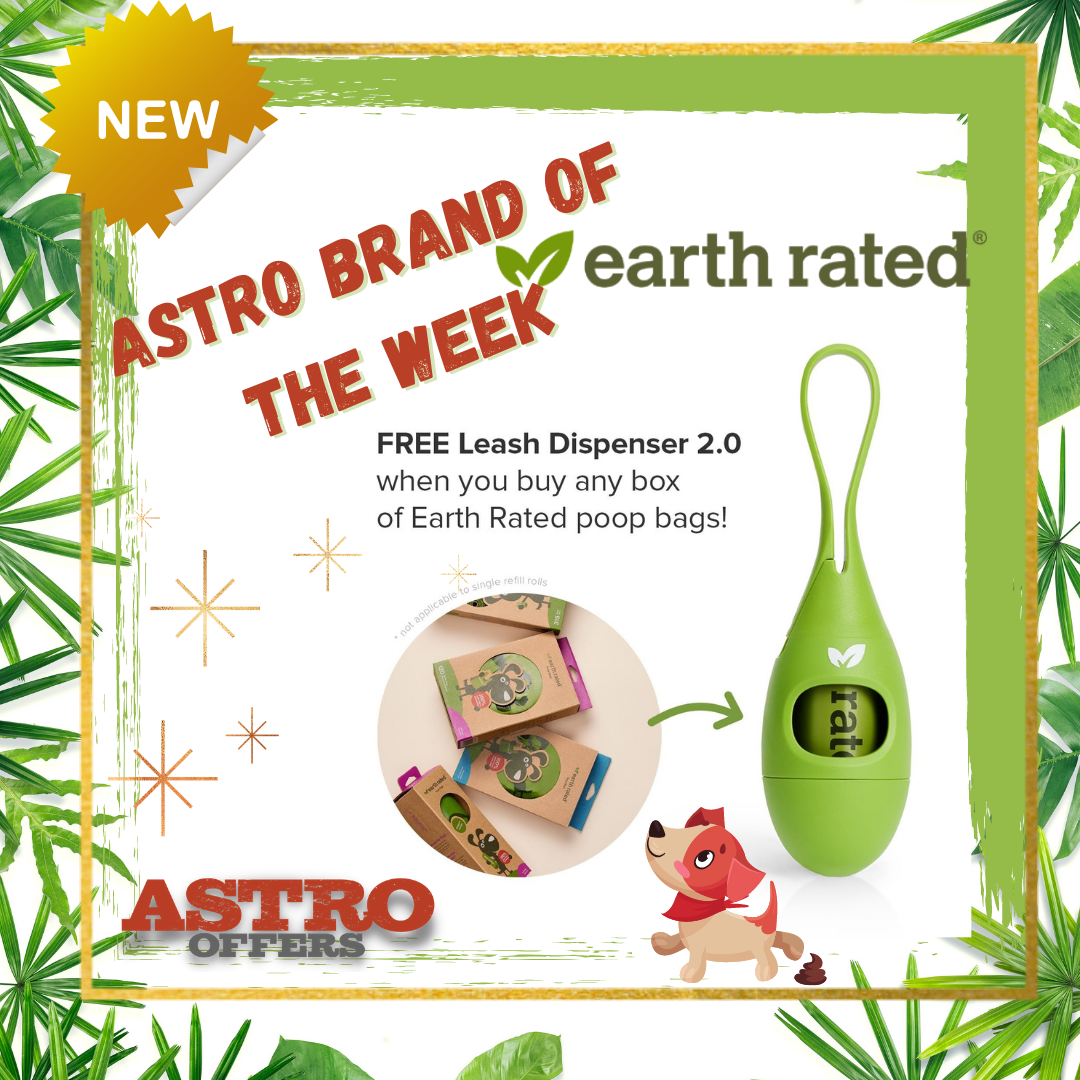 Earth Rated recently joined Astro Loyalty and has launched their first-ever Astro Offer – starting this July! To accompany this launch we have put together a special
Astro Blog
article that you are welcome to share with your customers. This article contains fun facts about Earth Rated along with details about their upcoming Astro Offer. While writing up this article I was moved to learn about the
charitable works
that Earth Rated is involved in and make sure to give them a proper mention in our blog article. It's a quick read,
check it out
!
Click for the full Brand of the Week Article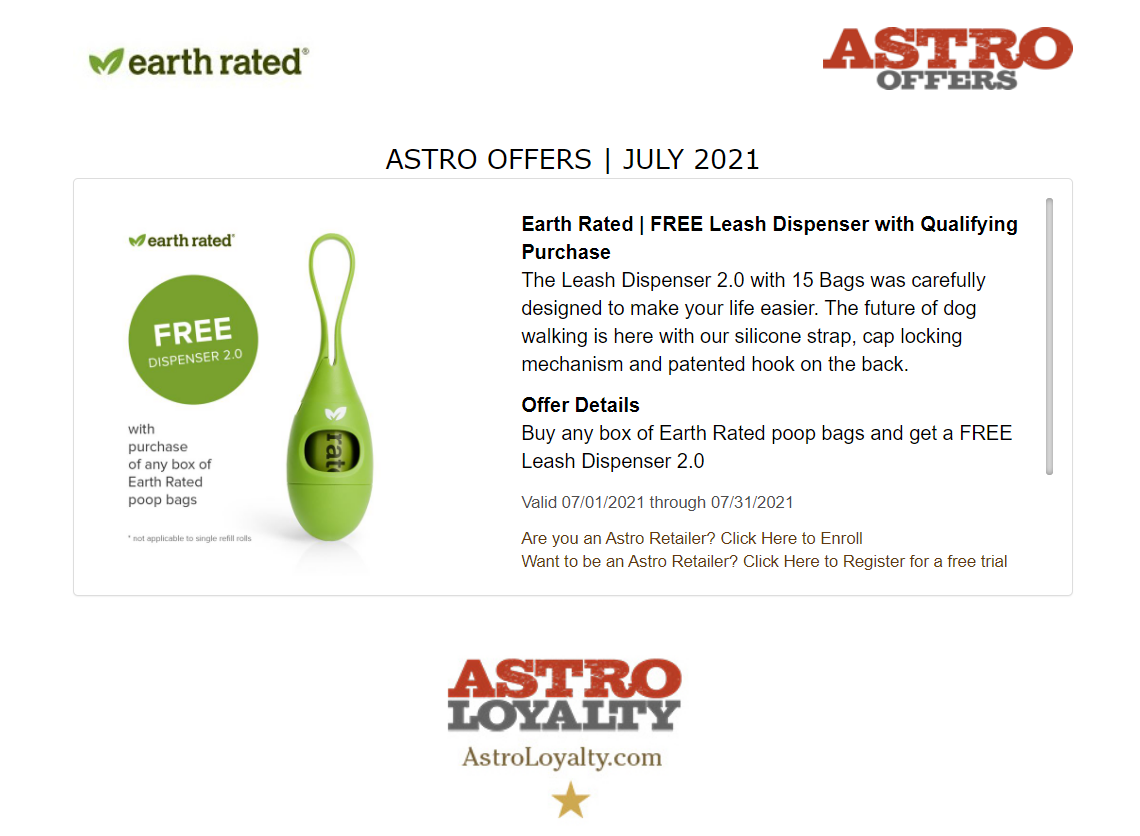 Click for Earth Rated Offer Details
Portland Pet Food Company joins Astro Loyalty and Launches their First Frequent Buyer Program
We are so thrilled to have
Portland Pet Food Company
on Astro! I'm watching their
About Us
video right now and it has me choked up and cheering! No spoilers, you should watch it! Their website includes a Resource section full of
educational blog articles
and
nutrition info
relative to their foods. They even have a
Store Locator
to help pet owners find your business. Astro Retailers located in the USA can now enroll in their brand new
Shop Local Frequent Buyer Program
for their line of healthy treats. This gives pet owners a way to save some serious cash while committing to
treating
their pets exceptionally well.
---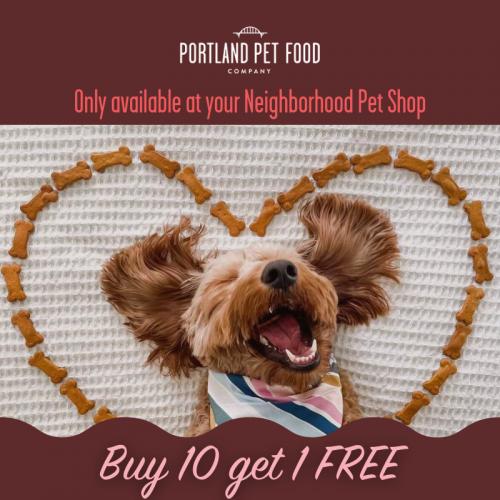 Portland Pet Food Company | Official Frequent Buyer – Buy 10 Get 1 Free
Portland Pet Food Company Frequent Buyer Program Buy 10 Get 1 Free. The program includes Dog Treats. Items are categorized according to type, Customers must fulfill the entire promotion at a single store or chain, and have 12 months to complete their cards. An E-mail address is required upon redemption. Only available in the USA.
---
Tucker's Launches a NEW Frequent Buyer Program for their Freeze-Dried Formulas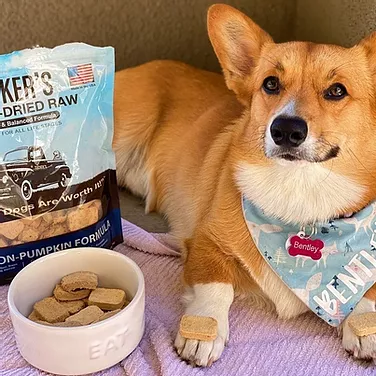 Tucker's has been an Astro Partner since 2016. This makes them a member of the Astro OG club! They are huge supporters of shopping locally and supporting small businesses. On their website, pet owners can use their 
Store Locator
to find your shop. Their newly added Freeze-Dried Formulas make feeding a raw food diet even easier for pet parents. Their website includes tips for converting a pet to a
raw food diet
and suggestions for feeding their formulas.
Tucker's is a home-spun family business started in the summer of 2009 with a goal to make raw easy for pets and their people.

Click to learn more about Tucker's
---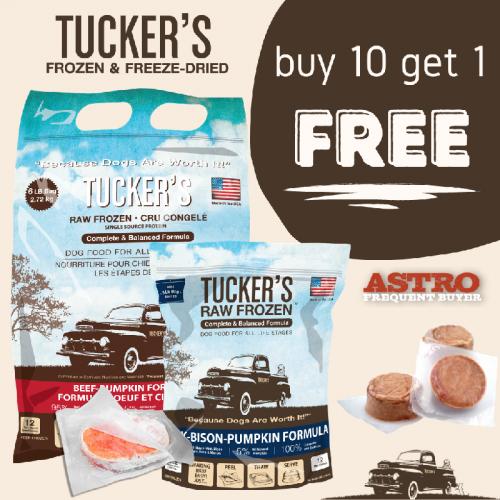 Tucker's Freeze-Dried | OFFICIAL Frequent Buyer | Buy 10 Get 1 Free
Dog Freeze Dried Frequent Buyer Program. Buy 10 Get 1 Free. Items are classified according to Species and Size. Mixing and matching between formulas within species and size class is permitted. The Free Product will be Equal to or Less than the value of the Least expensive item on the card. Customers must fulfill the entire promotion at one retail location or chain. Only available in the USA at participating neighborhood pet shops.
---
Astro Offers: July & August
July is almost here! If you haven't already, now is the time to get enrolled and get your
Shelf Talkers
printed.



August Offers: USA & Canada