Welcome to 2022! We have an excellent feeling it's going to be another great year for Neighborhood Pet and Family Farm & Feed!
This Edition Includes:
Optimeal Joins Astro Loyalty and Launches a NEW Shop Local Frequent Buyer Program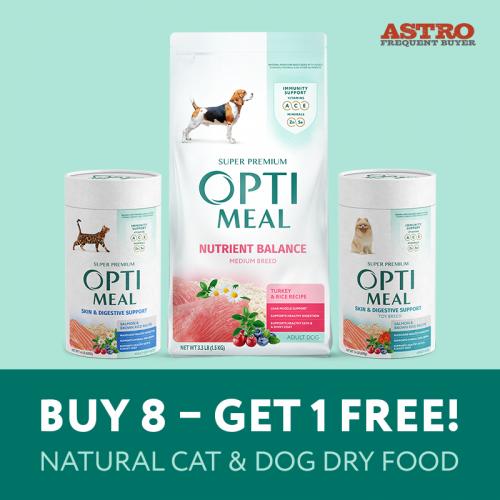 Optimeal | OFFICIAL Kibble Frequent Buyer Program – Buy 8, Get 1 FREE
Valid towards the purchase of any of Optimal 1 lb. or greater of dry dog or cat food. Items are categorized according to Species (Dog/Cat). The Free Bag will be Lesser than or Equal to the Least Valued Bag Purchased. Customers must complete and redeem their cards at the same retail location or chain.
Available only in select USA States.
January's Pet Holiday Marketing Companion Guide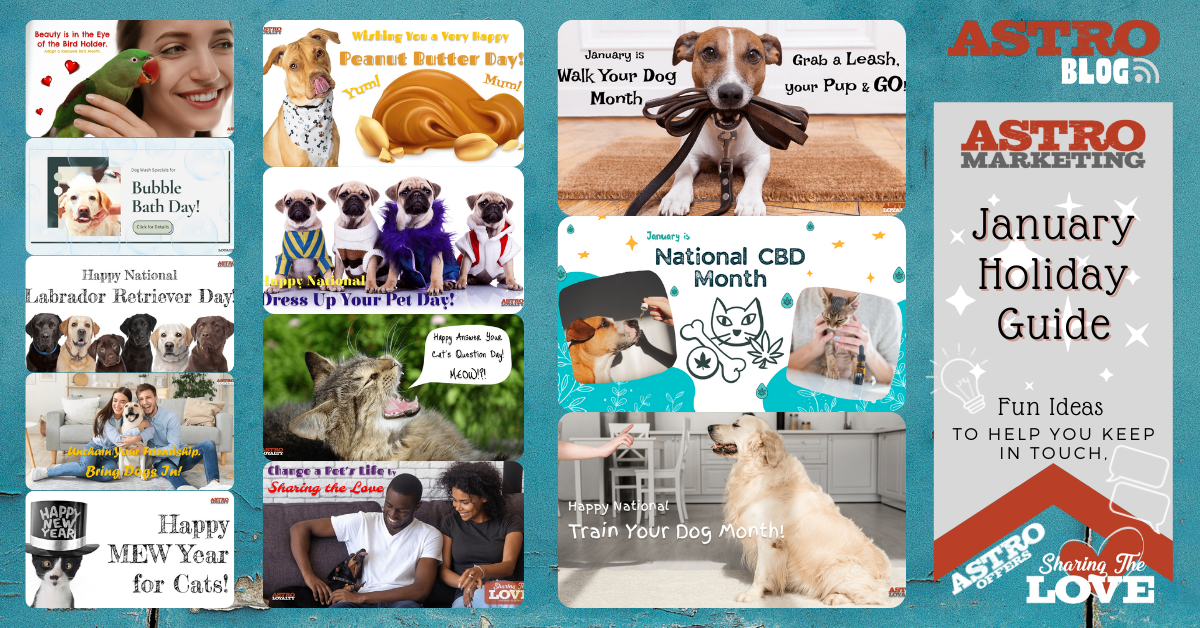 There are several big holidays this month that pair exceptionally well with our Astro Offers and Sharing The Love platforms; such as
National CBD Month, 
Adopt a Rescued Bird Month,
Jan 24: Change A Pet's Life Day.
32 New "My Promotions" Images Added to the Astro Marketing Suite's Image Library
Astro Retailers subscribed to the
Astro Marketing Suite
have exclusive access to another Custom Loyalty Platform called "
My Promotions.
"
My Promotions
allows you to create a limited-time promotion for any special that you wish to run in-store – then allows you to communicate that promotion via
Astro Template Campaigns or Quick Campaigns
.
My Promotions
also appear on your
My Astro Webpage
alongside your Astro Offers and on your customer's
Astro Mobile App
. When building a My Promotion you have access to pre-made image assets in our Image Library and can
add those images to your own custom My Promotion
. We decided to expand upon this library and include images for the ever-growing needs of our members. Here's but a sample of the new images added.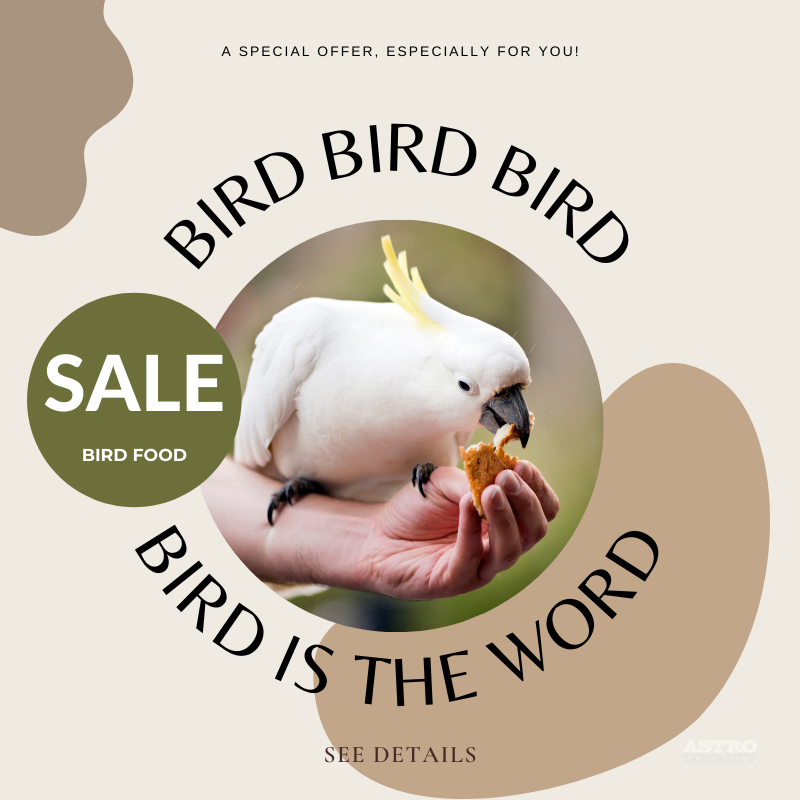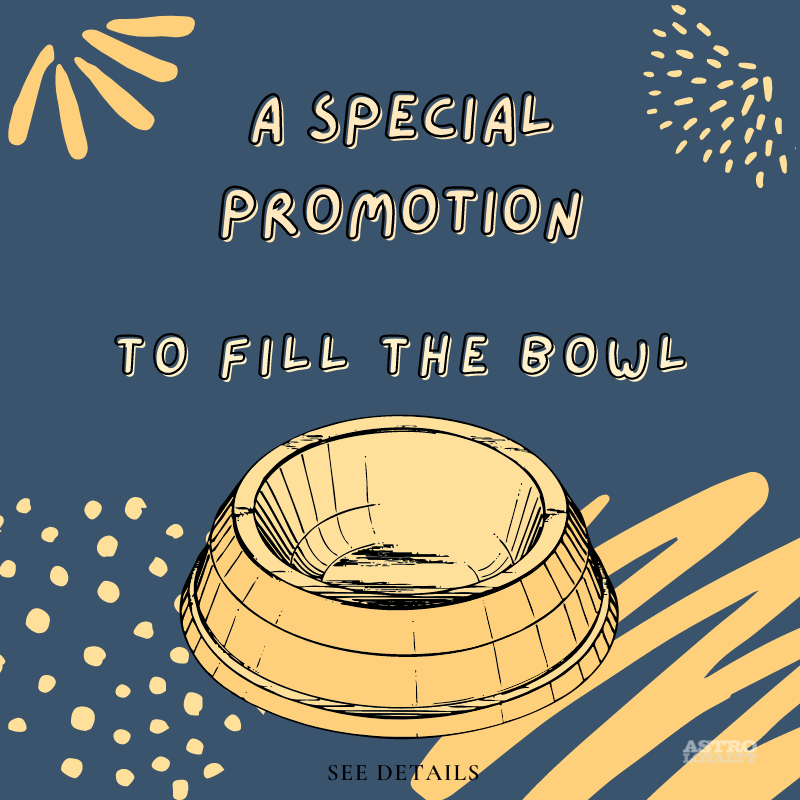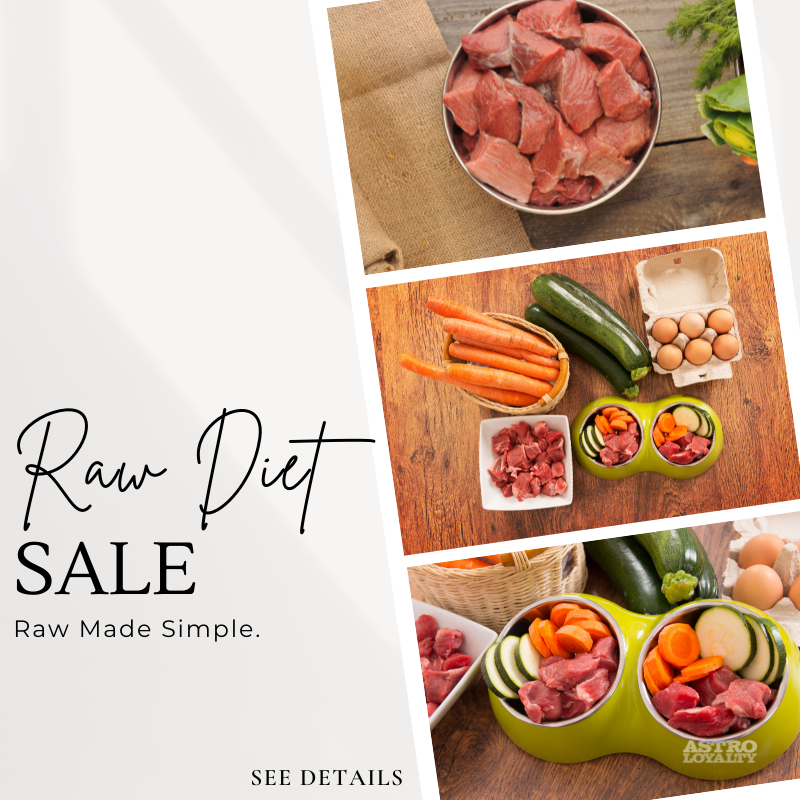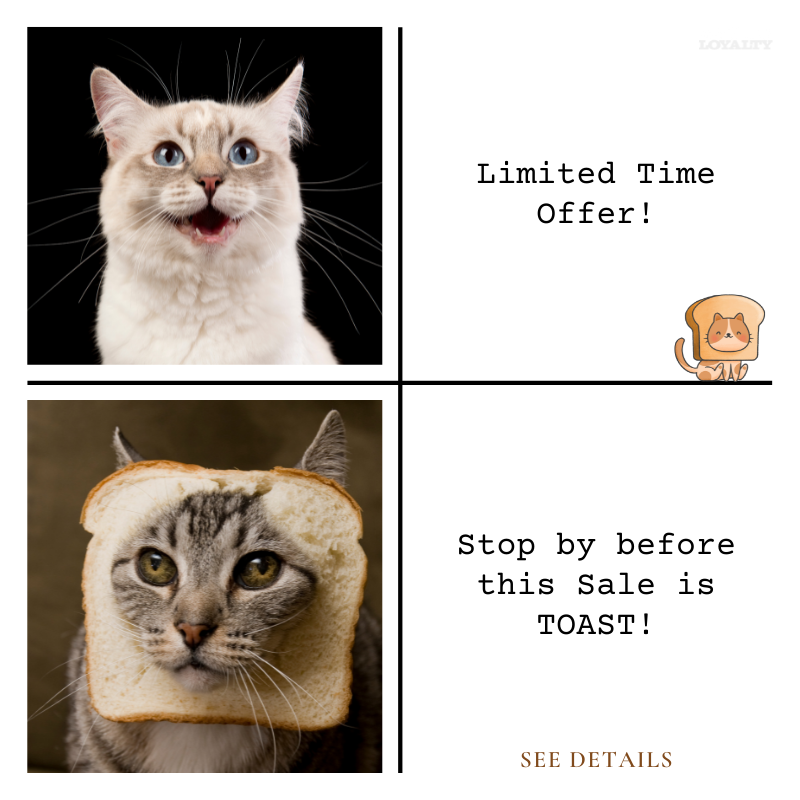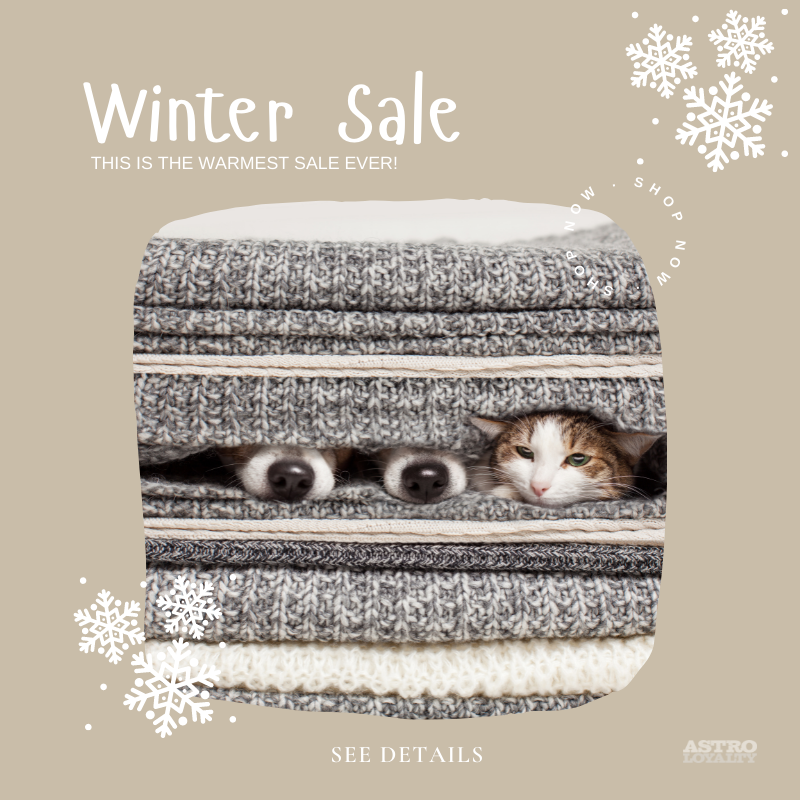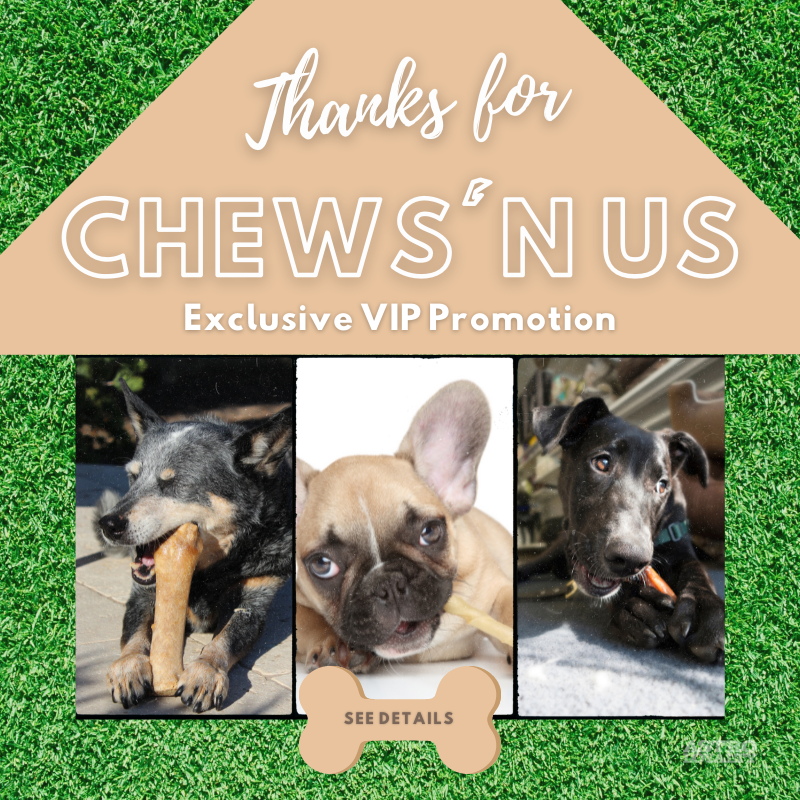 Check out our YouTube channel for a recording of one of our previous webinars on the topic of My Promotion design and use.
Upcoming Marketing Webinars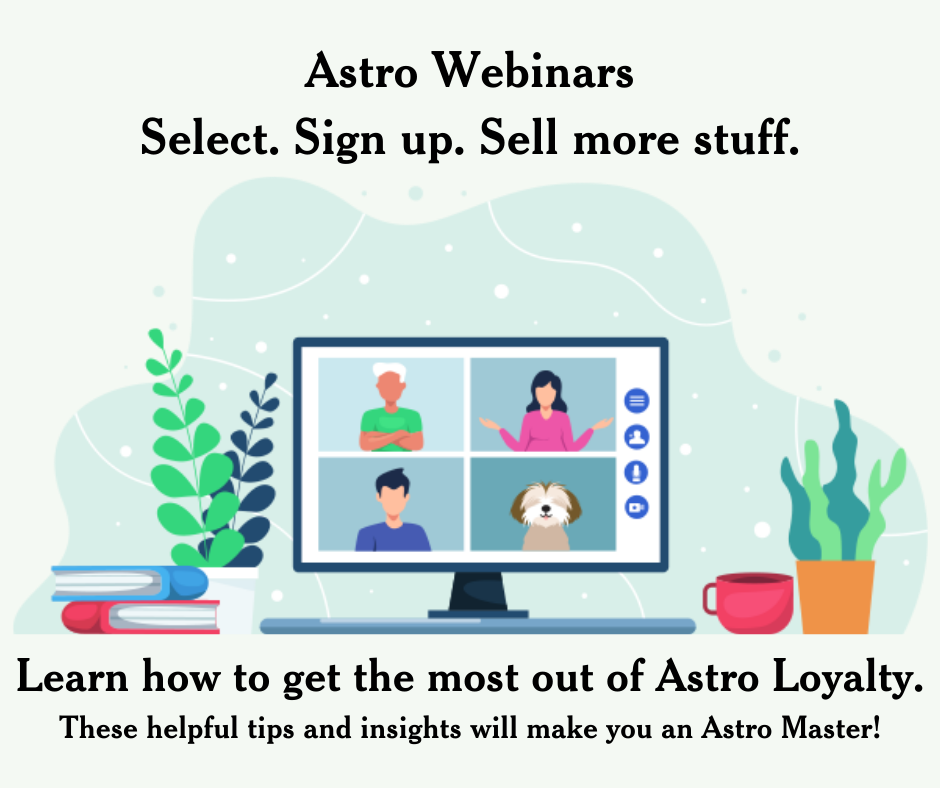 Upcoming LIVE and On-Demand Marketing Webinars are posted
here
and can be accessed from our Astro Homescreen under Webinars. January 12, 3:00 PM EST LIVE
Template Tips: How to Create Custom Button Links
Did you know that you can turn any Single Image Element into a clickable link? This webinar will show you exactly how to do this and more!
Click here to register
January 19, 3:00 PM EST LIVE
Tips to Increase Your Customers' Frequent Buyer Awareness & Engagement
Are your customers aware of the amazing value related to your Frequent Buyer Programs? Do they know that they can save upwards of 20% off retail when they participate in one of your loyalty programs and shop regularly at your store? This is far more than they would save by shopping online, even with the big guys. Especially when it comes to brands who enforce MAP pricing online and only offer loyalty programs to neighborhood pet stores. In this webinar, we will go over ways to increase your customers' awareness so they can better engage with your high-value loyalty programs and save even more money when they shop locally.
Click here to register
Have you missed a webinar?
No worries. If you registered for the webinar beforehand check your inbox for a link to the recording. This will give you access to the Q&A chat as well. If you haven't registered, visit our
YouTube channel
for recordings of past webinars – check the descriptions for links to our Knowledge Base.
Farm & Feed Blog Article to Share: Tips for Winterizing your Family Farm
This article was written and researched by Tessa Richardson, one of our Astro Team Members. She has an origin story set in the Farm & Feed Universe – and she possesses a wealth of knowledge when it comes to family farming. This article was designed with the Farm & Feed retailer in mind. Just like we do with Neighborhood Pet, we wanted to provide you with some shareable content that allows you to further engage with your customers. This article is perfect to share via your socials, and when you do, don't forget to include your own tips!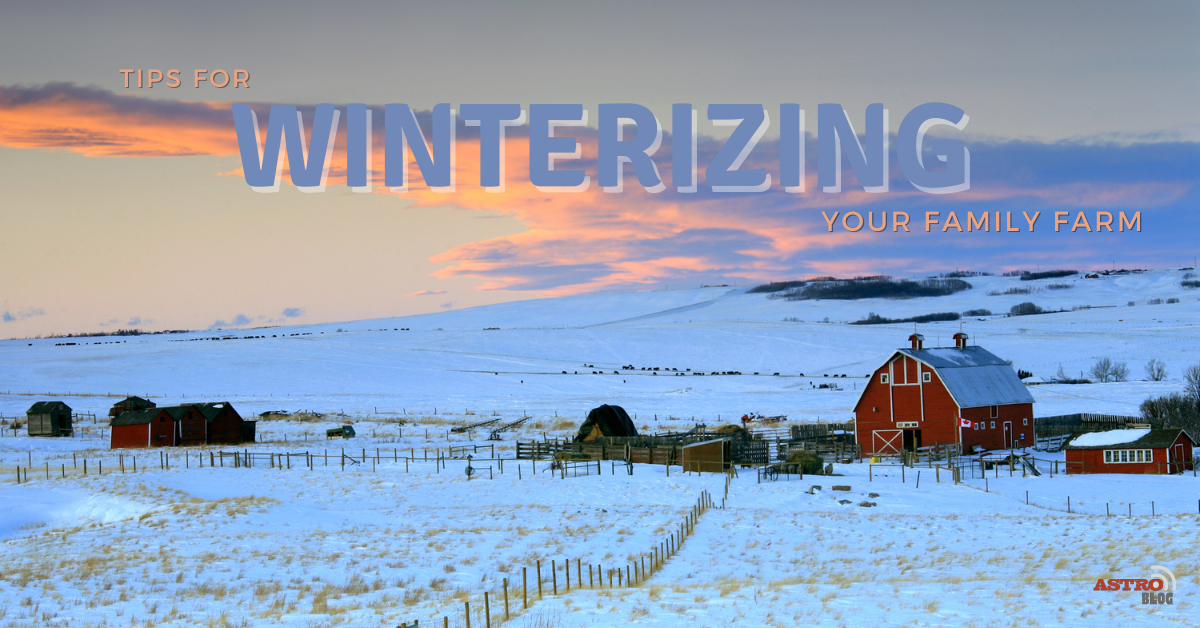 I don't know about all of you, but out here in Washington, the snow's a-blowing, but the roosters are still crowing! Farm animals are resilient creatures, but they can get cold too! I brainstormed some tips for keeping warm at your farm that always worked for us!
There could be a lot of different critters on your farm and each with their specialized care. Still, it's important to remember these key factors that all animals need. Fresh, accessible water to stay hydrated, appropriate feed to help regulate body temperatures, and a clean place that is regularly maintained to walk about and lie down to help prevent disease, worms, and hoof rot.
Click here to read the full article…
The Betty White Challenge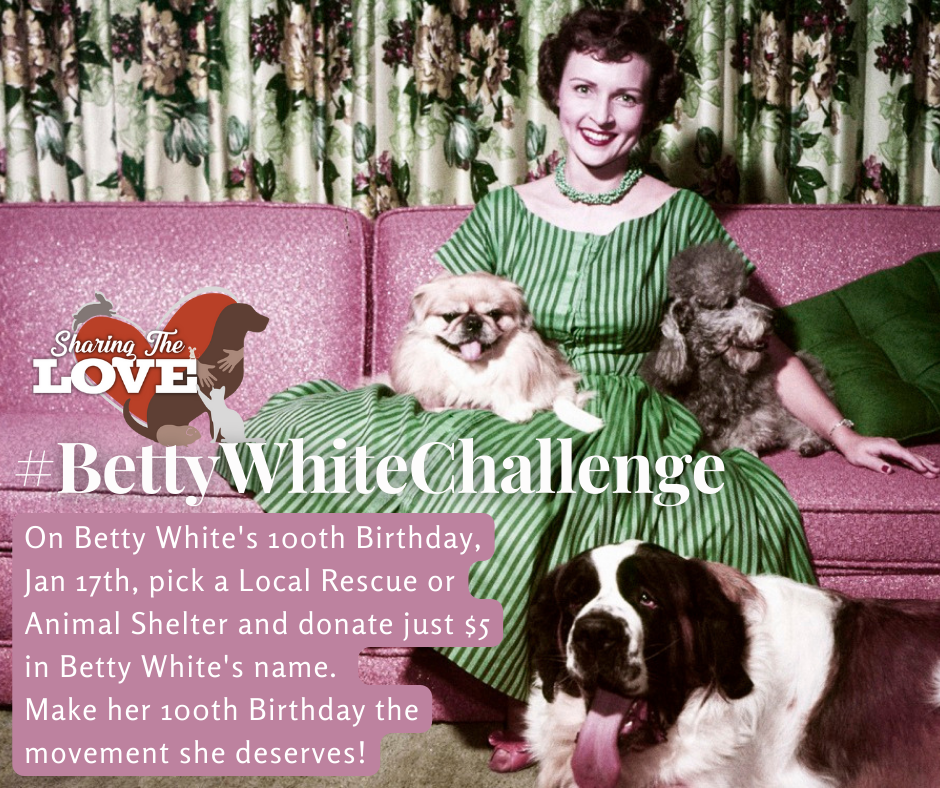 The news of Betty White's passing hit us all pretty hard. She was a light and a legend. We at Astro and
Sharing The Love
happily support the trending
#BettyWhiteChallenge
and agree that this is a fantastic way to honor her memory while helping the animals she loved so dearly. Just in case you missed it, here's what the
#BettyWhiteChallenge
is all about.
#BettyWhiteChallenge as Reported by Global News
If there's anything the late Betty White loved as much a making people laugh, it was surely animals.

The late actor was known for her advocacy for animal causes and spent much of her time raising money for animal shelters and animal rights organizations.
As a way to honor her legacy and love for animals, the #BettyWhiteChallenge has begun trending on social media, urging her fans to donate $5 or more to their local animal shelter or rescue on Jan. 17th, what would have been the actor's centennial birthday celebration.
"Make her 100th birthday the movement she deserves," the viral post reads.
Animal rescue organizations are getting behind the idea, sharing their own posts to encourage White fans to donate.