Welcome to winter, my friends! How's your Q4 wrapping up? If you are using Astro Offers and 'Sharing The Love,' I imagine it's going pretty well. 🚀 November was a significant month for Astro Retailers & Brand Partners thanks to Astro's Black Friday / Small Business Saturday Offers. Keep the snowball rolling with December Offers! 'Sharing The Love' has also proven to be a valuable customer acquisition tool for neighborhood pet shops.
In other news, we've had several new brands join Astro and launch loyalty programs. We have new blog articles for you and your customers to peruse, and there's a heap of special holiday content in our Marketing Suite. 
For a bit of fun, check out the progress of our impromptu when wanderlust takes hold, Astro Loyalty Tour. 🛸
The Success of Astro's Annual Black Friday & Small Business Saturday Flash Sale

Over just 4-days (Black Friday to Cyber Monday), Astro Retailers collectively generated an additional $700,000 MSRP dollars for their stores! This blows last year's record out of the water.
If Astro Offers is still a new concept for you, let's explore some basic math for a moment. A retailer can earn 2x as many MSRP dollars as another retailer who redeemed over 100 more Offers. So don't think your store has to redeem a gigantic number of Offers to turn a significant profit.
So what's the secret to success with Astro Offers? The Astro Retailers with the highest numbers will all likely tell you the same thing- Advertise- put up your shelf talkers, post on your social media, walk the floor and talk to customers.
We want to congratulate our top Rockstar Retailers who broke both redemption and MSRP records at their stores. We had retailers from both the USA and Canada on our top lists! And Canada, wow, what a Cinderella story! We know it's a bummer you only had half as many Astro Offers as the US (34 vs. 64), but dang, did you work it with what you had! Y'all take note!
Congrats to the Top 3 Retailers with the Highest MSRP Dollars Generated from Black Friday Offers!
Sloppy Kisses of Henderson, NV, USA
Doodle Dogs of Calgary, AB, Canada
Eastside Dog of Redmond, WA, USA
Congrats to the Top 3 Retailers with the Highest Redemption Numbers from Black Friday Offers!
Sloppy Kisses of Henderson, NV, USA
Eastside Dog of Redmond, WA, USA
Lizzi & Roccos North of Columbia, MO, USA
And we can't leave out the brands! I mean, after all, they are a big reason why Astro Offers has become so popular. 🚀
Congrats to the Top 3 Brands with the Highest Redemption Numbers from their Black Friday Offers!
New Frequent Buyer Programs on Astro!
Chicken Soup, Gunni's, Kaytee Pet Foods, Lucy Pet Products, Pet Honesty, Pet House, Polkadog, Primal, Raised Right, Super Snouts, Visionary Keto, Wellness, and Yeti all have NEW Frequent Buyer Programs on Astro. Scroll through 'em all below, or click on one listed here to see their full flyer.
Neighborhood Pet Articles to Share & Astro Academy Articles for our Retailers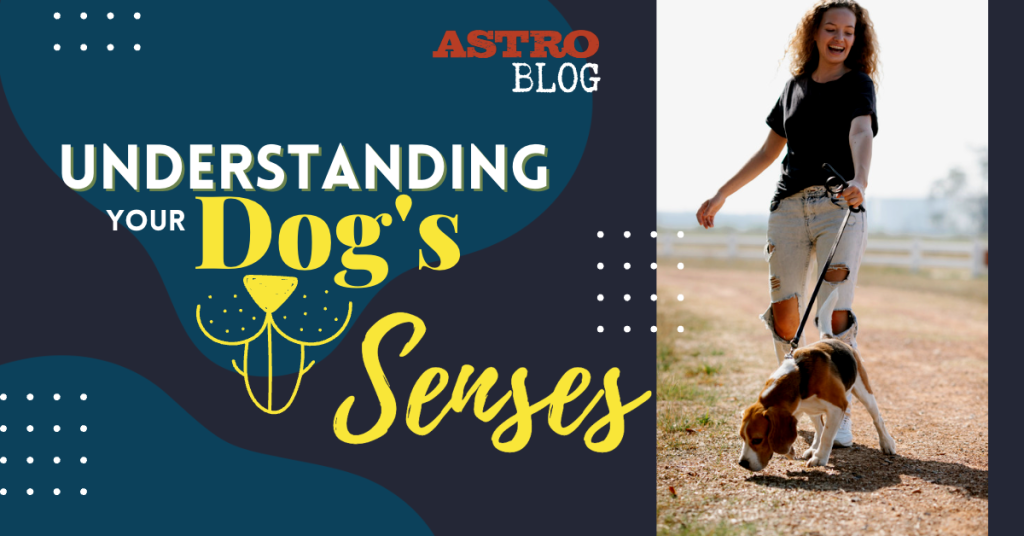 For the most part, dogs share the same senses as humans. Our most loyal companions can't sense mag […]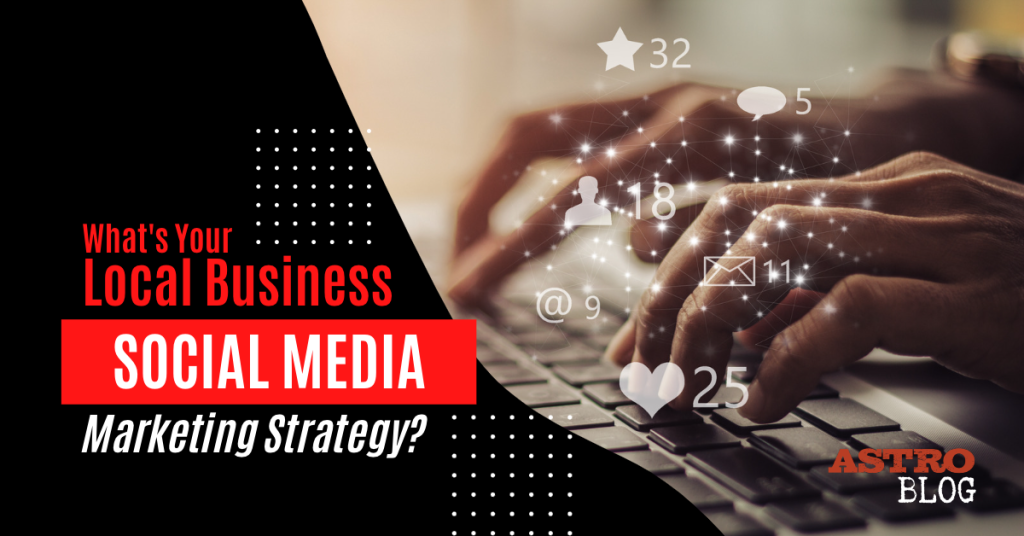 By now, everyone knows that social media is an incredibly influential platform for marketing and adv […]
December Holiday Assets in the Astro Marketing Suite
The Astro Marketing Suite is bursting with Holiday Images that can be added to your Campaign Templates and Astro Social Posts. To find them, go to the Image Library, select "Astro Media," then apply the "Astro Lifestyle" filter. There are Banner Images like the ones below under "Buttons & Banners" and December Holiday Images under "Holiday."
Astro's Template Library has several holiday-themed templates to help you craft your holiday campaigns. These templates are fully customizable- so feel free to switch out images, add your own message and links, insert your Astro Offers, add your Flyer Button link, and more.
Are you new to the Astro Marketing Suite? Sign up for a 15-Day Free Trial from your Astro Homescreen (extended Free Trial available to Pet Boss Nation members). Did you need help getting started? Schedule a Marketing Suite Consult, visit our Knowledge Base, or check out our YouTube Marketing Playlists.
'Sharing The Love' Attracts New Customers to Neighborhood Pet Shops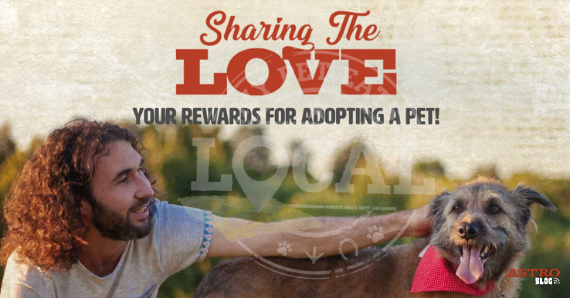 75% of Adoption Bundles go to NEW Customers.
'Sharing The Love' supports pet adoption from 501c3 rescues and shelters and gives new pet owners a leg up by connecting them to their local pet shop where they can redeem a FREE Adoption Bundle consisting of full-size pet health products. Astro then invites those new pet owners to return to their new neighborhood pet shop to redeem 'Sharing The Love' Coupons issued by their new favorite pet health brands.
'Sharing The Love' is approaching its 3rd year running, and during this time, we have seen just under 55,000 Adoption Bundles redeemed. New customers redeemed 75% of those Adoption Bundles, which proves 'Sharing The Love' to be a highly successful customer acquisition tool for our Astro Retailer Members and our Brand Partners.
Astro's Side Quest to Visit Astro Retailers
Since we can finally start traveling again, we thought it would be fun to pop in and visit Astro Retailers during our travels. It's been so much fun! There are so many unique neighborhoods across the USA and Canada, and we hope to visit them all someday!
So far, Kim Purdy, our Sales Director, has visited several retailers while traveling through New England between trade shows. Brad Moseley, our VP, popped in to see friends while passing through Suwanne, GA. Shreya Mehta, our Astro Offers Director, has been staying close to home and visiting stores in southern Florida. Kat, our Marketing Director, has had the extreme pleasure of visiting Astro Retailers in Calgary and Austin. Follow #AstroLoyaltyTour on Facebook and Instagram to track our trails across North America.