This Weeks Fresh News Includes:
Marketing Materials for January's Week 2 & Week 3 Holidays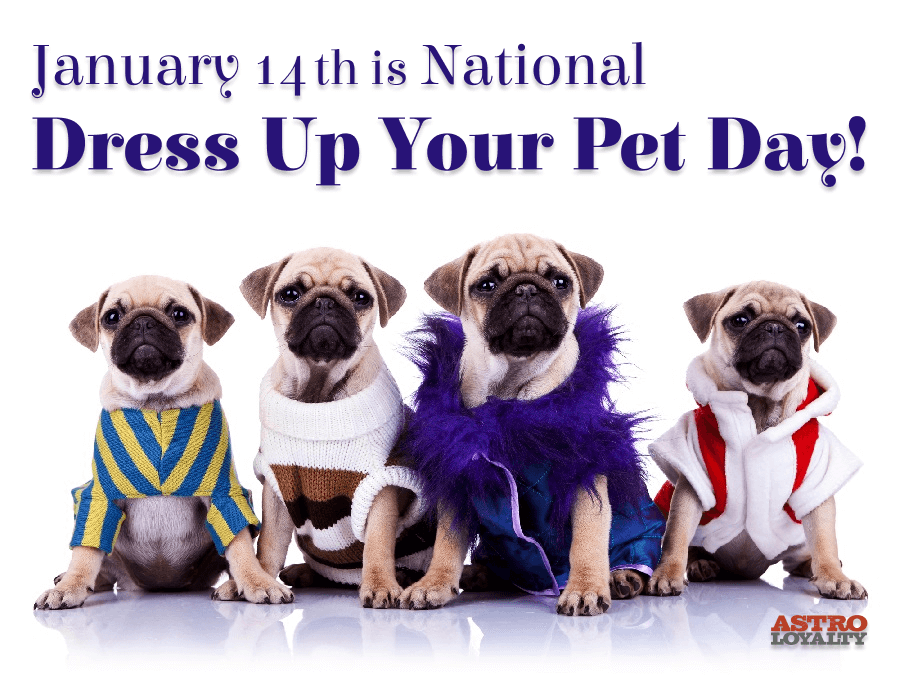 Today, January 14th is Dress Up Your Pet Day and we've been having a lot of fun with it on our social media! Have you and your customers started sharing posts of their pets rocking their best LoveItCouldntWearIt looks?
There's still time! Get them up and tag us @astropetloyalty on Facebook and @astroloyalty on Instagram. Or comment on our Facebook Post.
Here are some of our Astro Peep's pets…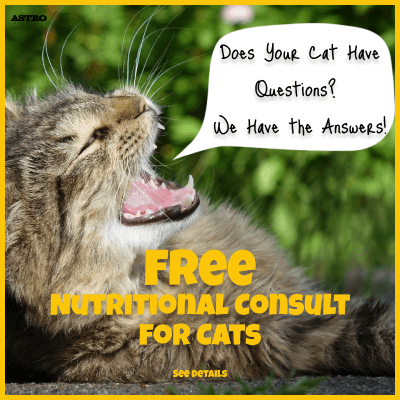 Next week, January 22nd is National Answer Your Cat's Question Day!
We have put together some additional marketing materials for you since last week such as images to use on social media and newsletter campaigns, and an image you can use to create your own My Promotion.
This holiday provides the purr-fect opportunity to show your customers that you and your highly trained staff possess the answers to all their kitty's questions. Let them know their questions are welcome!
Astro Offers Purrings: These Astro Offers provide the Answers to Kitty's Most Frequently Asked Questions
When's meal time?!

Whatchya got for me?

When's snack time?!

Um, why is there poop in my sandbox hooman?!

Click to View and Enroll
Astro Offer Newbies! Don't Miss these Brands' Debuts!
Have you ever worried that you may miss an Astro Offer for a brand that you love? There's no need for FOMO. Save your favorites under My Brands and never miss a thing!
Victor Super Premium Pet Food
Victor debut their first Astro Offer in December 2020, and since then they have released an Offer for January and they have another available for February.
Open Farm
Open Farm debuted their first Offer in January 2021! Were you looking for a way to introduce your customers to the Gently Cooked line? Well, here is it!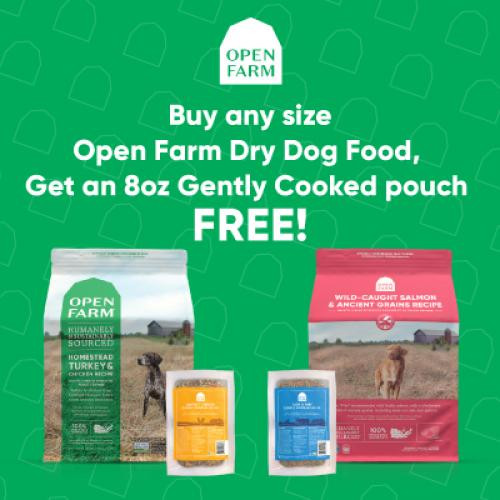 January Offer – Click to Enroll
AppleLove & CannaLove by PetFX
Are you in search of some lovely Astro Offers to pair with Valentine's Day? We got you!
PetFX lept at the chance to publish Offers for their CannaLove and AppleLove brands that you and your customers can benefit from this February.
Oxbow
Yup! You asked and Oxbow has come through. The brand that all itty-bitty furry critters love the most has decided to venture into the wonderful world of Astro Offers this February. Now the little guys have a treat Offer to look forward to.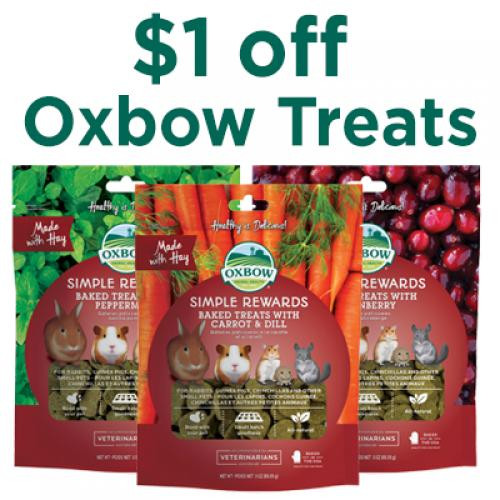 Feb. Offer – Click to Enroll
February's Offers are Here!
Enroll in February's Offers ASAP and start printing your Shelf Talkers and musing about your campaigns. Astro Marketing Promotional Calendars are coming soon!

Click to View and Enroll
Tip: Are you looking for a way to keep your shelf-talkers in perfect condition and make it easier to hang them every month. Check out these acrylic sign holders!
What are your thoughts about an Astro curated media kit complete with sign holders, posters, banners, and window clings! What tangible promotional items would you like to see in a media kit courtesy of Astro? Email us at support@astroloyalty.com and let us know!