New Brands & Frequent Buyer Programs on Astro
Liq brands believe that bold taste & experience can be built through choiceful ingredients. It's those simple, joyous moments with our pets that make such a meaningful impact on our lives. Those moments shouldn't come at a cost to their health & your happiness. With Liq brands, you'll never have to sacrifice fun in place of health. We're committed to creating highly engaging, entertaining & consciously crafted products. Bring on the happy!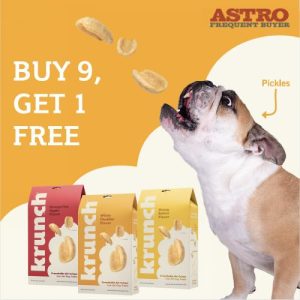 Now you can feed their goofy side. Krunch dog treats are designed to captivate with their crispy texture & animated crunch. They're low in fat and made with ancient grains & gut-healthy root veggies — Permission to feel good about your feel-good moments! 
Click here for more details and a link to enroll your store!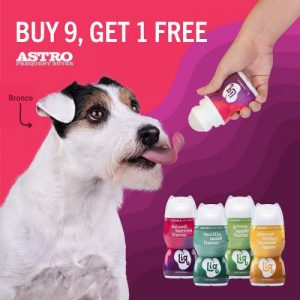 Liq lickable dog treat is all about heartfelt connection. Its patented bottle design is natural to hold, making it easy for your dog to get some licks of love… right from your hand. Made from all-natural ingredients & hyper-low in calories, let them lick it up — sans guilt!
Click here for more details and a link to enroll your store!
October is "National Pet Wellness Month," and therefore, a great time to share the healthy brands you carry with your customers via Astro Offers.
And, of course, there's Halloween, aka Growl-o-ween! Astro has the treat Offers to keep your customers' cupboards full. Several brands are even doing special Flash Sales during the week of Halloween.
Halloween Flash Sales & Spooky Offers
New Advanced Astro Points Platform
Exciting news! We just added several new updates to Astro Points and launched the Advanced Astro Points Platform.
The Advanced Astro Points Platform uses elements of the Astro Marketing Suite to create a robust points program that can reward and redeem points with a level of specificity never before seen on Astro! There are now ways to create engaging Action Events, Reward Points by Day, and assign Customer Tags based on lifetime points so your VIP customers can unlock new levels of unique Events & Rewards.
NEW Advanced Astro Points Platform Features
Action Events: Several options have been added to the Action Event type, such as Signup Bonus, First Points Transaction Bonus, New Customer Referral (Coming Soon), Pet Birthday, Specific Product Purchase, and Other.

Points By Day: This allows you to automatically program events to only reward Points on specific days or create a "double point" event for specific day(s). 
Customer Tags: You can create Tags in the Marketing Suite or within the Loyalty Points section. You can use these tags to Include or Exclude groups of customers from earning points. You will also be able to include or exclude customer tags for Reward options as well. 
Do you want to harness the power of our Advanced Points Platform for your store? First, you will need to add "Loyalty Points" to your Astro Member account, then you will need to subscribe to the 'Astro Marketing Suite.' Once those steps are finished, reach out to us via support@astroloyalty.com to start building the Points Program of your DREAMS!
NEW Standard Astro Loyalty Points Features
In addition, we've added several enhancements to our standard Astro Loyalty Points Platform. Have you already added Astro Loyalty Points to your Astro Membership? Then these new features will be available to you soon!
Redeemable Same Day: This option will allow you to choose whether or not your customers can earn points that can be redeemed on the same day as their purchase.
Max Redemption Reward: Allows you to set a limit on how many times the customer can redeem a particular Reward and an option for you to set a limit on how many times the customer can redeem over a specific period of days. 
Max Allowed Points: This allows you to cap the number of points a customer can earn per transaction. It also helps prevent user error on the part of the cashier, so they can never give a customer more than X amount of points per visit.
These additional options for the Loyalty Points program will be available on Wednesday, October 5th. You can reach out to support@astroloyalty.com if you are interested in using Loyalty Points or have any questions/need any assistance setting up these new options!
Astro Loyalty Points Webinar
Join the Astro Marketing Team for a live webinar on October 17th at 3:00 PM EST to see the new Advanced Loyalty Points Platform and the new Loyalty Points Updates in action! 
We'll go over several design ideas using these new features so you can better understand the loyalty-building possibilities of this platform.
Do you currently use Astro Points? Do you use another Points Platform? Have you been considering adding Astro Points to your Astro Membership? Do you use the Astro Marketing Suite? If you answered yes to any of these, join us!
Register Here to reserve your spot. A recording of the webinar will be sent to all who register.
New Astro Academy Articles in the AstroBlog
Astro Loyalty Featured in Pet Age Magazine
Astro Loyalty is an online technology service aimed at supporting specialty and independent pet retailers. The service enables retailers to offer and automate manufacturer coupons, rebates and rewards at the point of sale to increase revenue. Pet Age recently spoke with Astro Loyalty president Jimmy Haverstick to learn how the company helps independent pet retailers drive customer loyalty and store sales. Click here for the full article.
October is both "Adopt-A-Dog Month" and "Adopt-a-Shelter Dog Month," two huge holidays for those of you 'Sharing The Love!' Do you need help spreading the word about your store's participation in this platform? Check out our new Customizable Media Kit full of Canva Templates, which you can print and put up in your store, hand out at events, or give to your local rescues and shelters.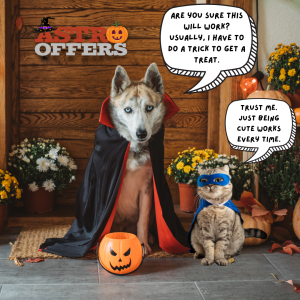 Adopt-A-Dog Month (American Humane Association)
Adopt-a-Shelter Dog Month (ASPCA)
National Pet Wellness Month
National Pit Bull Awareness Month
National Walk Your Dog Week (1st week of October)
Oct 1: National Black Dog Day
Oct 16: Global Cat Day
Oct 29: National Cat Day
Oct 30: National Pit Bull Awareness Day
Oct 31: Halloween
Where Can You See Astro This Month?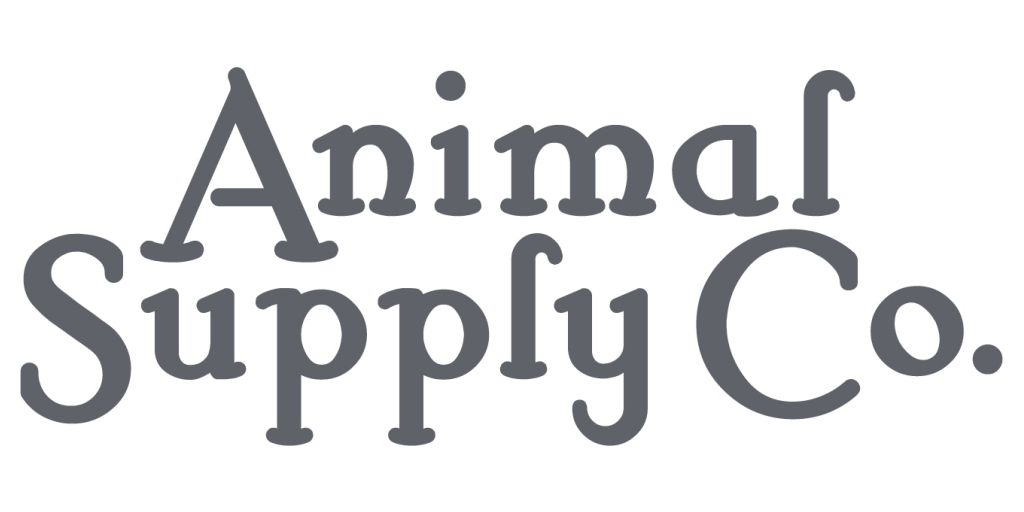 Astro's Kim Purdy will be in attendance. Stop by her booth to say hello!
Animal Supply Northwest Pop-Up Show
October 11 – 12