This edition is packed, and I mean packed, with program announcements and our latest fun news. Your favorite brands are listening! More have gleefully jumped onto Astro's Shop Local Bandwagon, and are now offering their own exclusive loyalty programs for Astro Retailers. That's pretty boss!
This Edition Includes:
Astro has a New Program Flyer Page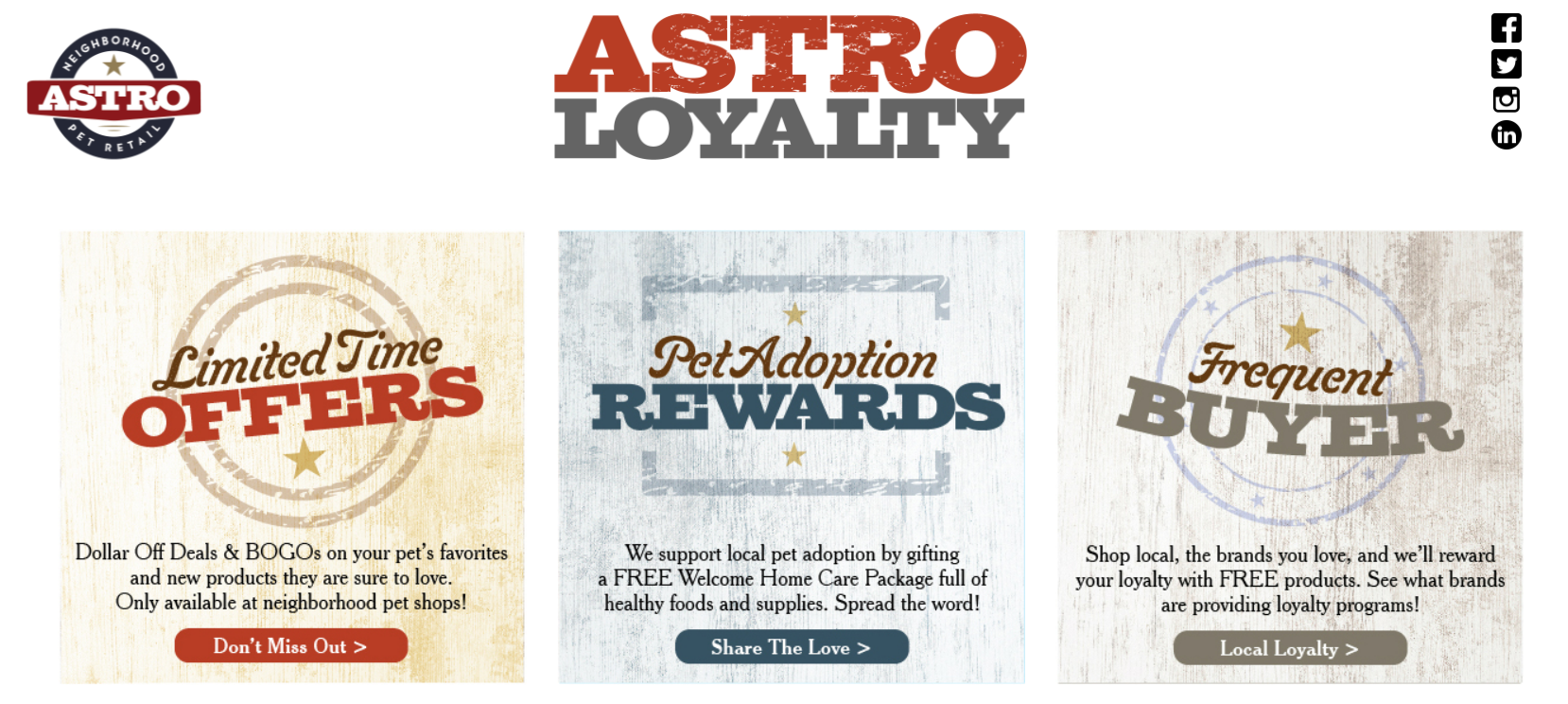 Our new Program Flyer showcases all brand-sponsored Frequent Buyer, Astro Offers, and Sharing the Love Adoption Programs on the Astro platform.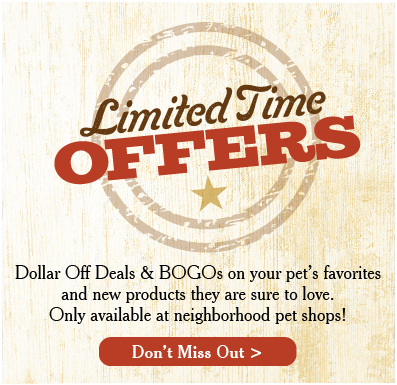 Limited Time Offers
displays all current and upcoming Offers on the Astro platform. Filters can be applied to see just Current Offers or a specific Month's Offers. You can also apply filters to see those Offers specific to your favorite Brand, or ones that cater to a specific product type or pet type. Clicking on an Offer will display additional details pertaining to that Offer – such as the Pet Owner Statement and availability date range. We love how crisp and clean everyone's Offer Images look on this new page!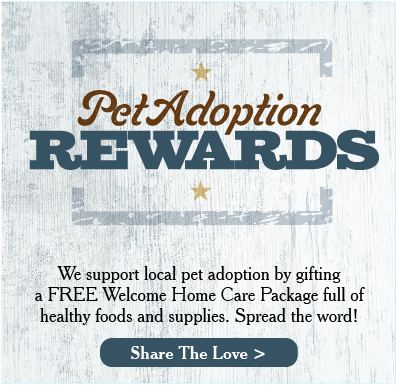 Pet Adoption Rewards
includes an introduction video about our
Sharing the Love
platform. Below are listed all of our brand-sponsored Adoption Programs. Filters can be applied to see those pertaining to a specific Brand, Category, or Species. Participating brands will be given the opportunity to spruce up their Sharing the Love images to match the new theme. Brand Partners such as Primal Pet Foods, Pets Global, PetFX, Northwest Naturals, and Firstmate have led the charge in our Sharing the Love makeover!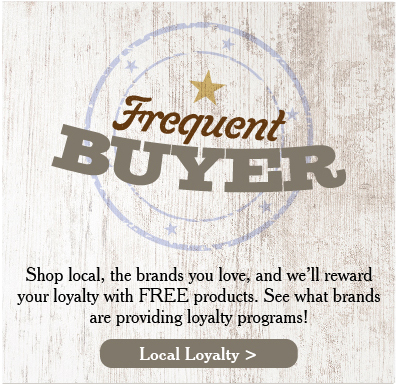 Frequent Buyer
contains our most anticipated update! Upon entering this page you will see our newest brand-sponsored Frequent Buyer listed first. If you want to be certain you haven't missed a new release use the first drop-down menu to select either
New Past 30 Days
or
6 Months
,
12 Months
. Never miss out on a new Frequent Buyer Program again! There are also filters to display all programs pertaining to a specific brand, category, or pet type. Clicking on a program's Details will display its Pet Owner Statement.
Retailers
, I'm sure you're thinking that this page looks very similar to your
My Astro Webpage
– and you're exactly right! And guess what, very soon your My Astro Webpage will have the same updated design elements as this page. (We love a good makeover!) Additional upgrades will include a Pet Owner Login so your customers can look up their active Frequent Buyer Cards, Astro Points, and Account Info just as they would on the
Free Consumer Mobile App
. We are also adding further customization options such as a way for you to include links to your social media pages.
Astro Brand Partners
, soon you will have your own Brand Flyer page very similar to this one that highlights your brand's full participation on Astro. Finally, a clean shareable URL that represents your awesome presence on our platform that showcases how you support local businesses! Use our new Astro Program Flyer to examine your brand's
Program Images
and
Pet Owner Statements
(viewable when Details is clicked). Now is the time to spice up your brand's presence to ensure your Astro Flyer really pops. More details coming soon so watch your inbox for instructions and guidelines for submitting new Frequent Buyer and Sharing the Love imagery. For those go-getters who want a head start –
here ya go
!
The Honest Kitchen Updates Their Frequent Buyer to Buy 7 Get 1 Free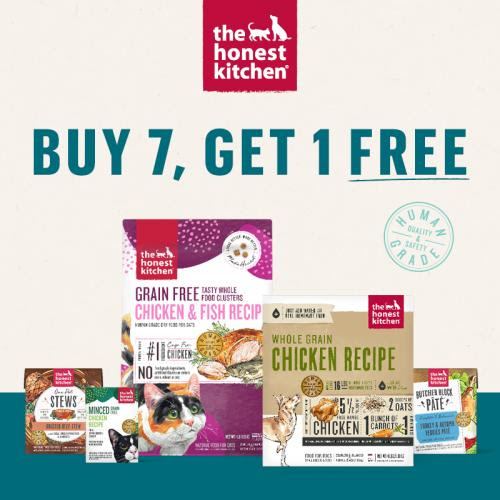 UPDATE The Honest Kitchen| Buy 7 Get 1 Program Launches Oct 6
The Honest Kitchen has updated their Frequent Buyer Program to require only 7 purchases (formally 10) to earn a free item. 4lb Clusters were added to the small card 10-20lb Clusters were added to the large card Plus –  NEW Wet- Dog and Cat Cases were added to the program. Existing retailers will be adjusted automatically.
Available in the USA.
Vetericyn Launches New ALL-IN Frequent Buyer Program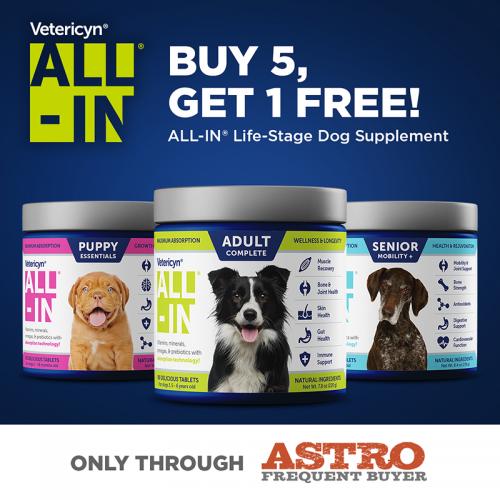 NEW

Vetericyn | Buy 5 Get 1 on ALL-IN Dog Supplements
Vetericyn joins Astro Frequent Buyer with an exclusive Buy 5 Get 1 card on their ALL-IN Life-Stage Dog Supplements. Mixing and matching formulas is encouraged!
Available in the USA.
Standlee Forage Launches a Buy 12 Get 1 Free Frequent Forage Program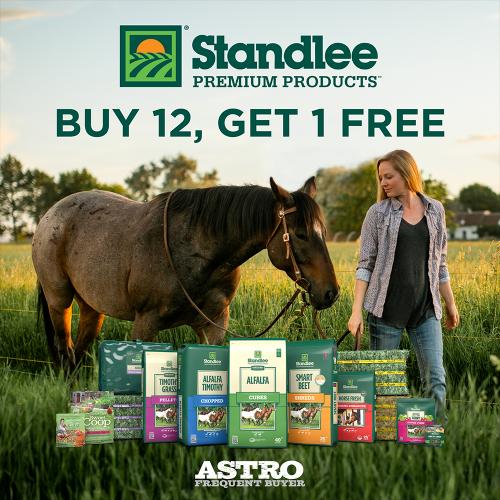 NEW

Standlee Premium Western Forage | Official Buy 12 Get 1 Free Frequent Buyer Program
Standlee Premium Products joins Astro's Frequent Buyer with a Buy 12 Get 1 FREE Frequent Forage Program.
Available in the USA.
View The Program Here
Jiminy's joins Sharing the Love and Launches their First Adoption Program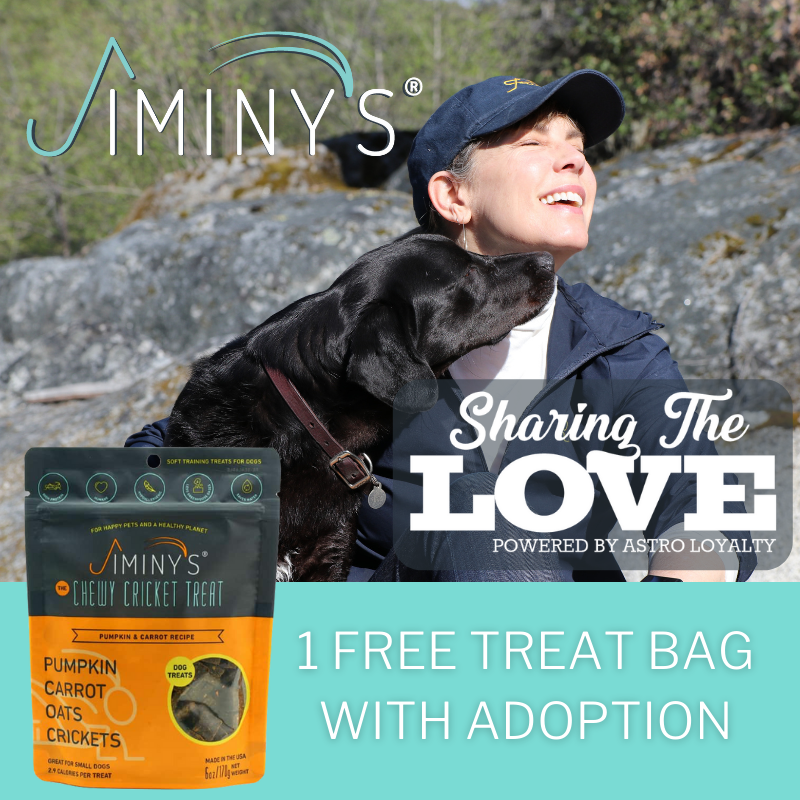 NEW

Jiminy's | Adoption Dog Treat Program
New Dog Parents have the option to choose a Jiminy's Dog Treat as the Single Treat portion of their New Dog Adoption Bundle. Customers can choose a 5oz or 6oz Treat. Available only on select formulas and sizes. The New Pet Owner's Email Address is required.
Available in the USA.
Midwestern Pet Food Launches a New Shop Local Frequent Buyer Program for their Ultimates Line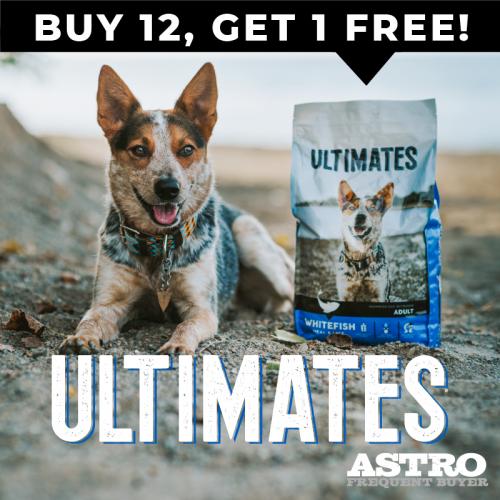 NEW

Ultimates | OFFICIAL Frequent Buyer – Buy 12, Get 1 FREE
Kibble Pet Food Frequent Buyer Program: Buy 12 Bags of Ultimates, Get 1 Bag of Ultimates Free. Program items are categorized according to size (S/L), mix and match permitted within the same size category. All purchases must be in the same size category, or the free item will be redeemed for the smallest and or least valued item. Must make all purchases at the same retail store or chain. Email address required at redemption.
Available in the USA.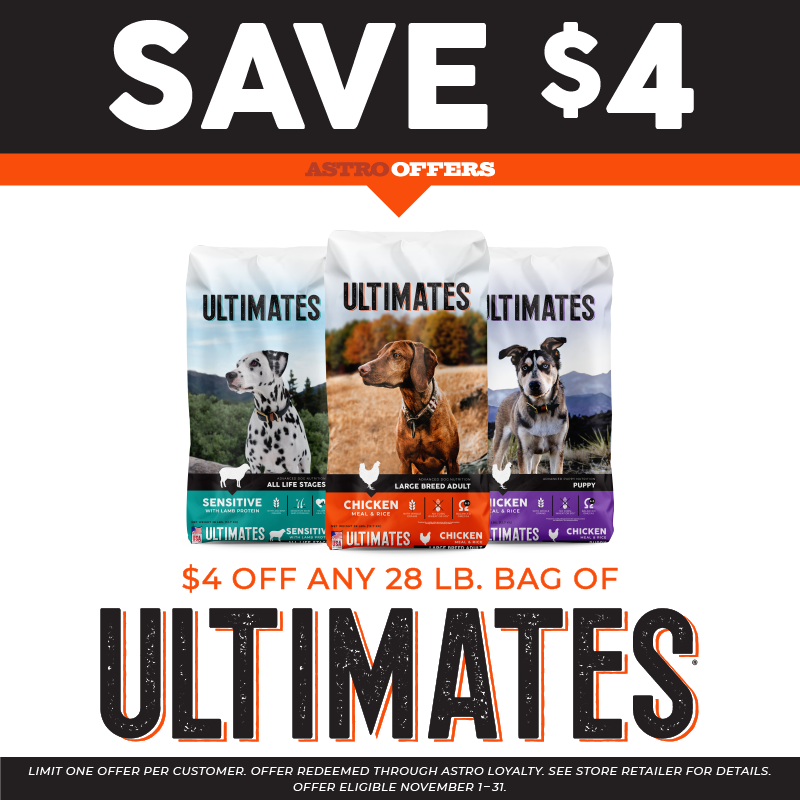 Sneak Peek
Ultimates | $4.00 OFF Large Bags
Get $4.00 OFF any 28lb Bag of Ultimates Food for Dogs
Available in the USA.
NOVEMBER OFFER 11/01/2021 through 11/30/2021
Enroll Today!
Side By Side joins Astro Loyalty and launches TWO Shop Local Frequent Buyer Programs!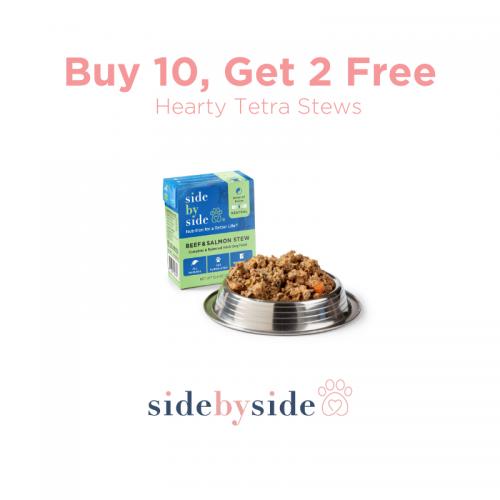 NEW Side by Side | Tetra Stews | Official Frequent Buyer Program – Buy 10, Get 2 FREE
Buy 10 Tetra Stews for Dogs and Receive Two Free. Mix and Match permitted. Free Stews must be Less Than or Equal to the Least Valued Items Purchased. Email is required for redemption.
Available in the USA.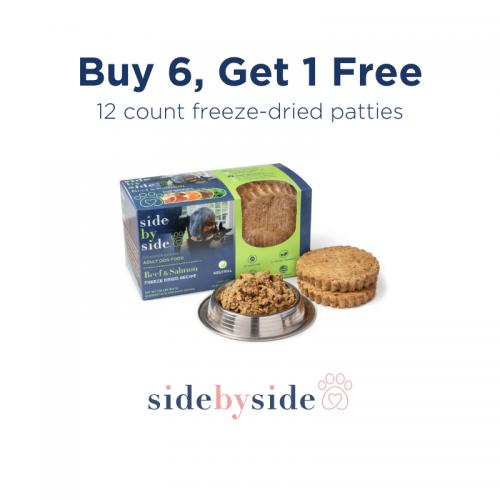 NEW Side by Side | 12 Count Patties | Official Frequent Buyer Program – Buy 6, Get 1 FREE
Dog Freeze-Dried Frequent Buyer Program. Buy 6 Boxes of Patties, Receive 1 Free. Mix and Match permitted. Free Box of Patties must be less than or equal to the least valued item purchased. Email is required for redemption.
Available in the USA.
PetFX Launches a NEW Shop Local Frequent Buyer Program for CannaLove Shampoo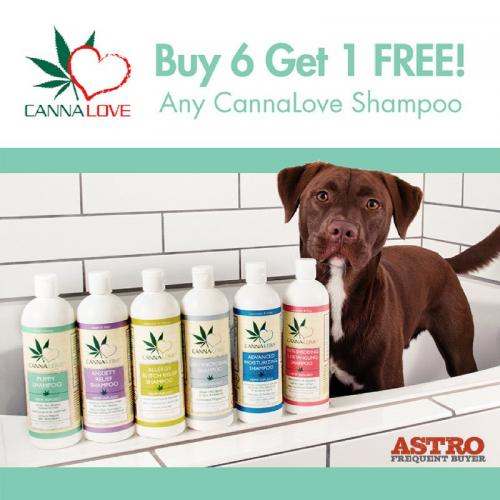 NEW CannaLove | Official Shampoo Frequent Buyer – Buy 6, Get 1 FREE
Dog Shampoo Frequent Buyer Program. Buy 6 – 16 oz Shampoos, Get 1 Free. Mix and match of formulas permitted. Free item must be less than or equal to the least valued item purchased.
Available in the USA.
Answers Pet Food Publishes their Shop Local Frequent Buyer Program to All Astro Retailers in the USA!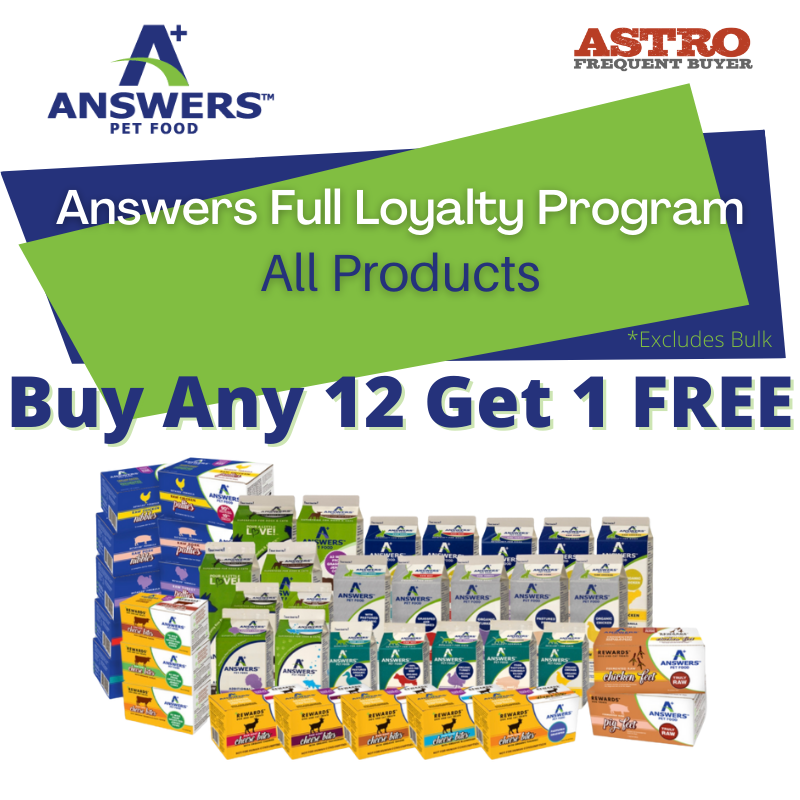 NEW Answers Pet Food | NEW OFFICIAL Frequent Buyer Program – Buy 12 get 1 FREE
Answers Full Loyalty Program – 2 groups of product lines. Award your customers with 1 free Answers product after the purchase of 12, courtesy of Answers. The 12 items may include products from 2 separate groupings: the Additional and Rewards formulas, or Detailed and Straight formulas. In return, the customer will receive one free Answers product equal or of lesser value of the 12 purchased items within the two separate groups. *Please note: Answers Detailed Bulk Products are exempt from all Loyalty Programs. 1. Additional and Rewards: customers may mix and match any 12 items and sizes within these product lines and get the lowest costing SKU free, per the M&M program parameters. 2. Detailed and Straight: purchase of 12 meat items in this category must be of the same size or form (e.g. all patties, all Nibbles, or all same size Cartons) and get one free. We do encourage a rotation of proteins; therefore, customers are welcome to purchase all 5 proteins in the same form within these 2 formula lines, their free product would be the lowest costing protein. Available in the USA.
Astro Loyalty is on Twitter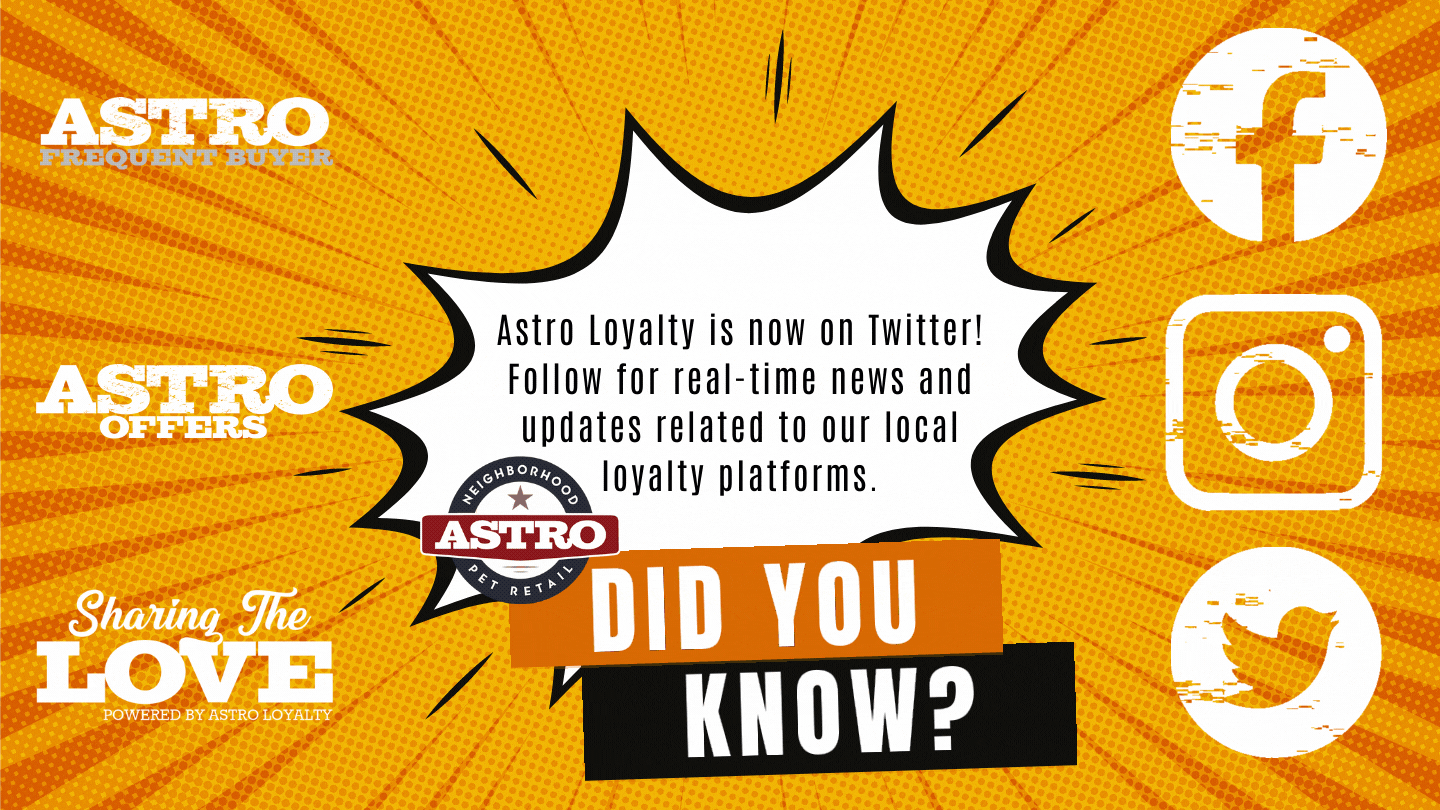 That's right! Follow us on Twitter,
@Astro_Loyalty
, for real-time announcements regarding operational updates, program changes, industry news, and random fun facts we can't resist re-tweeting. And if you haven't already, find us on Facebook,
@astropetloyalty,
and Instagram,
@astroloyalty
.
New Blog Article for our Retailers | How to Promote your Unique In-Store Loyalty Programs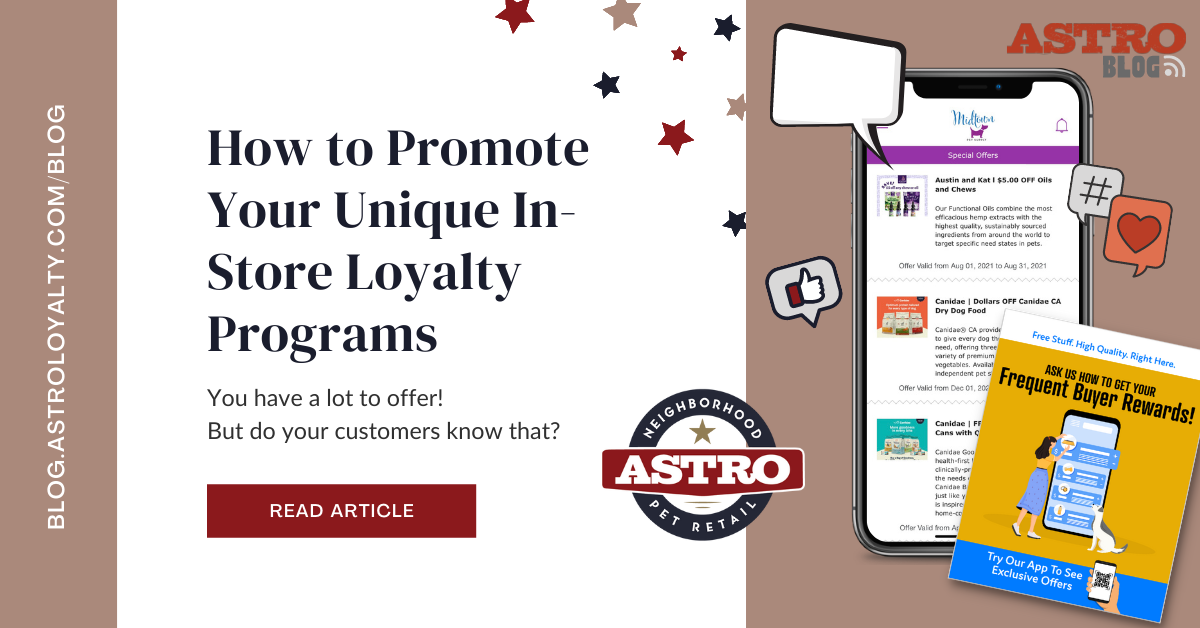 You have a lot to offer, but do your customers know that? Your unique selection of loyalty programs allows you to offer deals on premium pet foods and sought-after products that no one else can match. This provides great value to your customers and helps you increase traffic in your store, but first things first — you have to spread awareness.
Keep reading
to learn about three techniques you can use to promote your in-store loyalty programs and get people coming back time and time again to spoil their pets!
Astro Webinars Registrations are Now on Our Homepage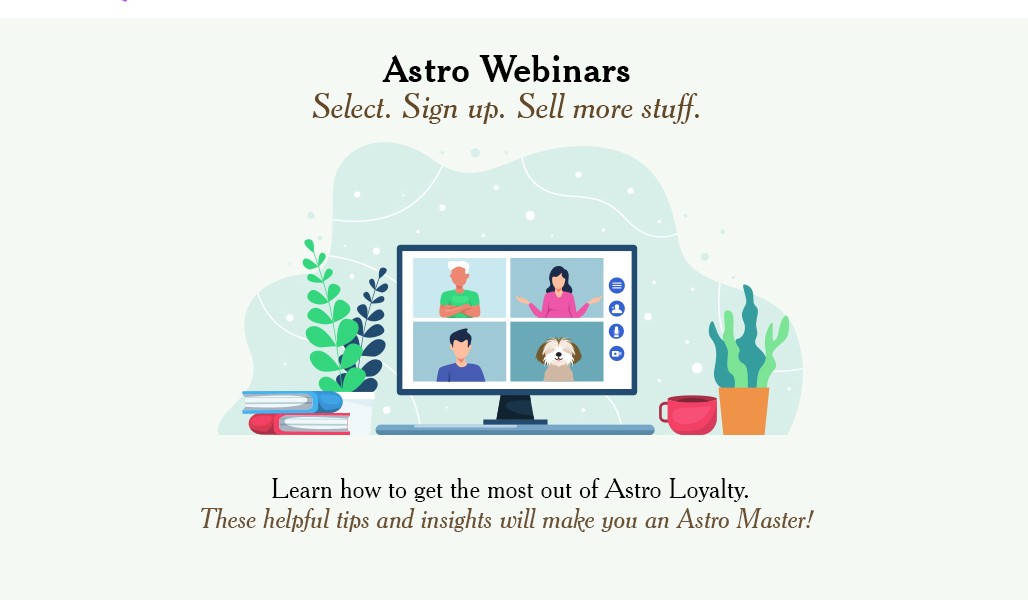 Never miss out on another interesting series again! To access the registration links for Astro's full monthly calendar of webinars you can now go to
www.astroloyalty.com
and you'll see the
Webinar
menu at the top right of the page beside our Blog. Astro Webinars are great to attend yourself, or to refer to your friends, peers, or accounts. Every week members of your Astro Team conducts their own themed webinar.
Tuesdays

at 2:00 PM EST
Astro Loyalty Overview with your Astro Loyalty Team
The capability and ease of Astro. This is how indie pet retailers can run their businesses more efficiently and gain access to countless offers and programs.
Wednesdays
@ 3:00 PM EST
Astro Marketing Suite with your Astro Marketing Team
All the power of big competitors built for indie pet retailers. Easy to use, professionally created digital marketing, customer list management, segmentation tools, and targeting.

This is an ongoing series. Each week we cover a different topic related to the Astro Marketing Suite, or Local Marketing in general.

 
Thursdays

@ 2:00 PM EST
Astro Offers with your Astro Offers Team
Bring in more customers and create larger purchases. How Astro Offers works and the value of hundreds of brand-funded offers and free-to-use monthly promotions.
The Registration for October's Marketing Webinar Series is Now OPEN!

Read up on the full details of what will be covered during each episode
here
. Each episode has its own unique registration link. Registering will give you access to the live event as well as give you access to the recording after the live has ended.
September 22nd:
Astro Marketing Suite Overview for Newbies
October 13th:
All Things Sharing the Love
October 20th:
My Promotions | How to Make and Market Your Custom Promotions
October 27th:
Astro Social | What Should I Be Sharing Socially?
November 17th:
Black Friday Pep Rally!
On-Demand:
The FREE Astro Mobile App
The Astro-Signal: Summon a Superhero to your side!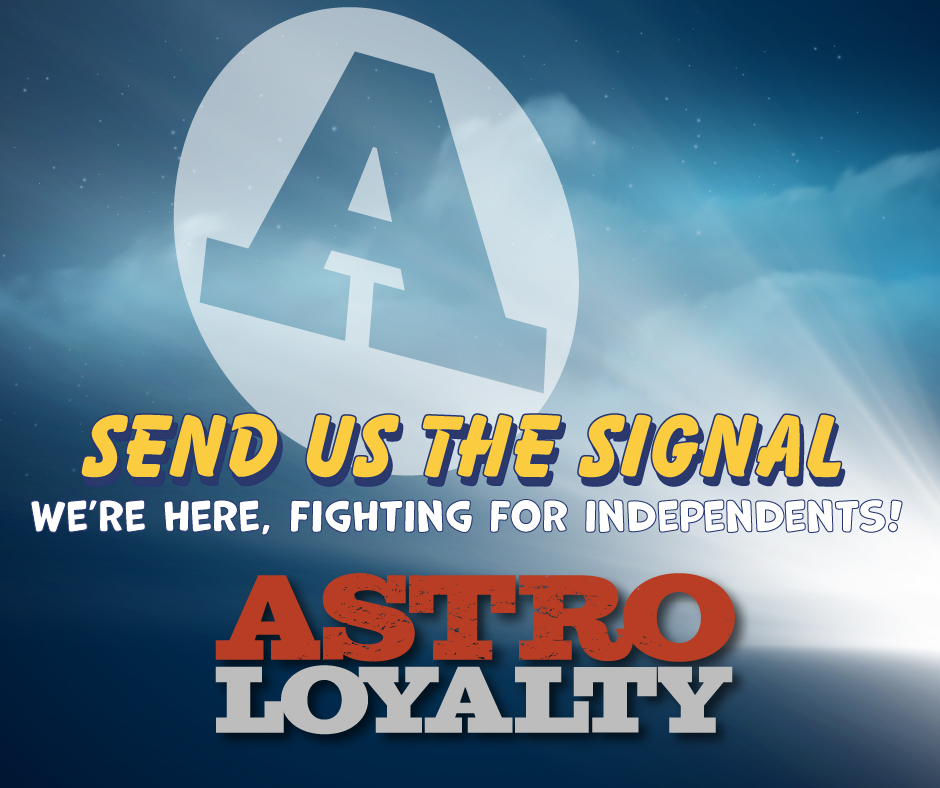 Inspired by the infamous
Bat-Signal,
we now have the
Astro Signal
! This all started as a bit of a laugh, but then we got to thinking…
As a Neighborhood Pet Retailer, you have lots of battles to fight. Whether it be the Big Bad Big Box just down the road. The worry of an Online Monster luring your customers away with their promise of home delivery. Staffing issues. Juggling how to thrive during these crazy times. You have a LOT going on!
"The true crimefighter always carries everything he needs in his utility belt, Robin." – Bruce Wayne/Batman, Batman (TV series)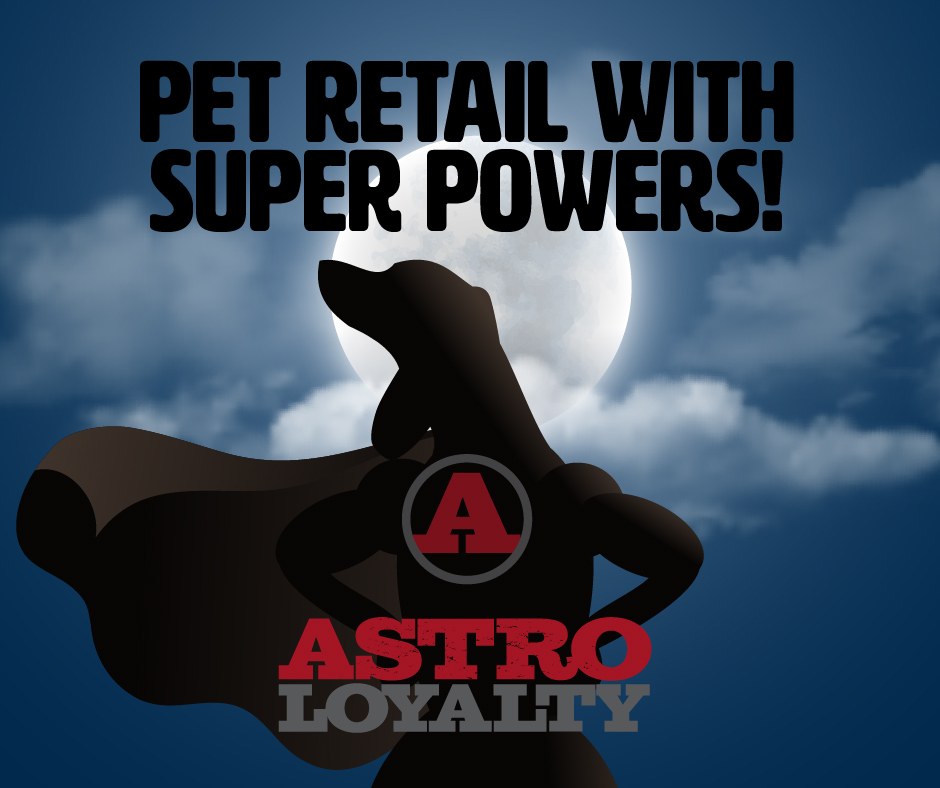 And no utility belt is complete without
Astro Loyalty
. From
Shop Local Frequent Buyer
to record-breaking
Astro Offers
, and life-changing
Sharing the Love
adoption programs – Astro has the tools you need to reach superhero level! Remember, Batman was just an ordinary guy like you and me. It was his determination, strength, and intelligence that transformed Bruce Wayne into Batman.
"All men have limits. They learn what they are and learn not to exceed them. I ignore mine." – Bruce Wayne/Batman, Knightfall
There is nothing that you can't do! Astro will be in your corner every step of the way. Together we make the ultimate Dynamic Duo! So remember, when things get real and you need some help, send up the
Astro Signal
! And we'll swoop in ready for action just like Abed