This Week's Fresh News Includes:
Marketing Materials & Promotion Calendars for December's Monthly Holidays, December Week 1, and Week 2.

Holiday Shopping Guide & Merchandising Ideas

Astro Offers suggested pairings with several upcoming holidays

Astro Brand of the Week! – Holistic Hound

Astro's Rockstar Retailers of 2020! Instagram posts that are sure to warm your heart.
Season's Greetings & Happy Holidays!
Astro has added multiple Holiday Templates and Holiday Images to the Astro Libraries in your Marketing Suite. The Holiday Guides linked below include information about each holiday that will hopefully inspire you.
We also included several My Promotion ideas, Social Media activities to bring you and your customers together, as well as Merchandising recommendations to get your customers in the holiday spirit.
Astro Offers | The Perfect Holiday Pairing!
Are you enrolled in the Offers listed on each flyer below? Use a Holiday to tell your customers all about them.
Top Tip: Did you know that if you send a campaign that includes specific Offers via the Astro Marketing Suite that your Campaign Impressions will tell you exactly how many customers from the recipient list came by your store to redeem those Offers? Well, it's true! We've had Astro retailers report that they had customers come by their store within an hour of receiving the message to redeem the Offer from the campaign they were sent!
Astro Brand of the Week!
Every week Astro will showcase one of our Official Brand Partners and create an educational article for you to share with your customers. These articles will include information about the brand themselves, their products, the Astro Programs they are participating in, as well as any other fun facts that we cannot resist sharing.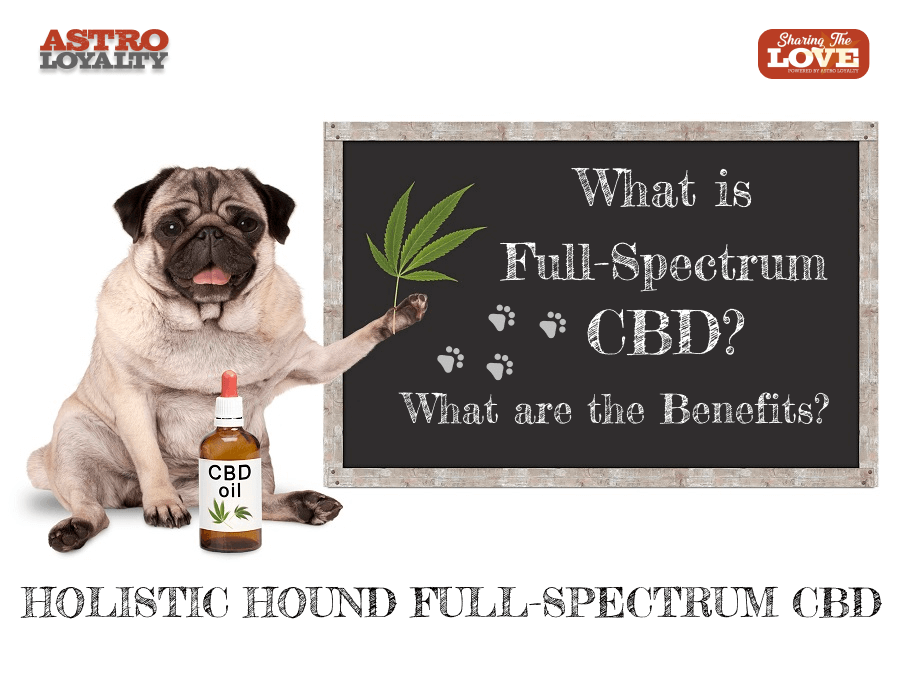 An Informative Blog to Share with your Customers!
This week we are featuring Holistic Hound as our Brand of the Week! They recently joined our Sharing the Love adoption platform and launched an Adoption Program for their CBD Oil and have paired it with a Bonce Back Coupon for $2 Off select Select Oils and Balms, Bites, Soft Chews, or Powders. They also have a very generous Buy 5 Get 1 Free Astro Frequent Buyer Program and they often participate in Astro Offers such as their upcoming January Offer. Holistic Hound has hit the mark when it comes to participating in everything Astro Loyalty has to offer. They are truly dedicated to supporting local retailers, and I think I know why…
Holistic Hound has a fantastic origin story! In 2003 Heidi Hill opened a natural pet supply store of the same name in Berkley, CA. Her mission was to improve the health and wellness of our animal companions through a holistic approach that focuses on nutrition, complementary therapies, and education.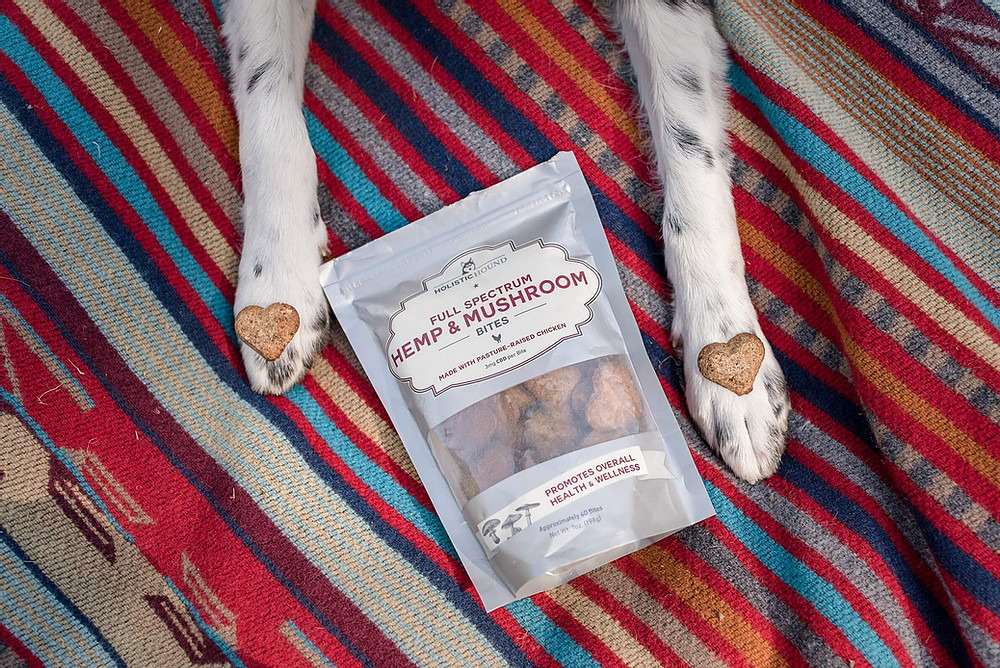 In 2014 Heidi began giving CBD oil to her senior pup Pearl which allowed her to enjoy a better quality of life. This inspired Heidi to collaborate with an integrative veterinarian and formulate her own holistic CBD and medicinal mushroom supplements to help pets across the country.
Holistic Hound is a member of the National Animal Supplement Council (NASC), a highly respected organization that works closely with federal and state regulators to ensure the safety, accuracy, and quality of companion animal health supplements.
Holistic Hound offers wholesale ordering with the benefit of purchasing their products from them direct. Their team is incredibly knowledgeable and accessible if you ever have any questions concerning their supplements.
Rockstar Retailers of 2020!
We have been so incredibly proud of our Rockstar Retailers that we just had to share some of our favorite Astro Loyalty tagged posts from 2020.
If you want us to see your Insta-mast-a-pieces be sure to follow us @astroloyalty. Then when you post on Instagram you can use "Tag People" to tag @astroloyalty. You can also Tag or @ mention the new pet parent's Instagram in their post to help them document their big day, as well as tag the brands whose products they choose.
Check out the rest of your community of neighborhood retailers under the Tagged section of our Astro Loyalty Instagram and "smash that follow button" (lol, had to) while you are there!
Busch Pet Products! Guys! That tote bag is A-Maz-ing! I'm about to go adopt another cat and start heading your way. I also gotta say, the virtual tour that you made of the inside of your store is brilliant, I feel like I'm in your store shopping! We also love how Howie the Store Cat has his own Instagram! I can tell he works very hard.
Dexter's Deli's
post about Lobo's adoption story gave me the feels big time
Whew, I just got all choked up again. What a sweet baby angel! We're so happy Lobo has found a great mom and an awesome neighborhood shop to look out for him!
We can tell that
All Pets Considered
has a digital artist in their midst! Gorgeous job you guys! We love how you paired
Adopt-a-Senior Pet Month
with your
Sharing the Love
adoption program. Way to bring awareness to a great monthly holiday! Ya also gotta love the
Burt the Lake Trout
photobomber in their pup portrait! (And yes, I know most of the Fluff & Tuff's names lol)
Firehouse Pet Shop & Grooming
has got it going on! Look at Birdie and her new stylish jacket. That'll keep her nice in cozy up there in WA. We LOVE that your "complete pup set up" also includes a coupon for an in-store grooming service and a free self-wash spa day! This is especially nice for those shelter pets that may not have had the luxury of a bath before heading to their new home. Great job guys!
Northwest Pets is leading the pack in puppy kisses. Lovely picture guys. I also love how you were all-inclusive with your pet emojis – we got a dog, cat, hamster, rabbit, and rat – all of whom are able to redeem Sharing the Love Welcome Home Bundles when they are adopted.
Whew, and there's more too! I want to include them all. We sincerely love seeing how you guys are using the programs that we and our brand partners have put so much heart into. Every time we see a post of a newly adopted pet benefiting from Sharing the Love it warms our hearts. We are thrilled these pets have found their forever homes and that their new pet parents have found a neighborhood pet shop that will empower them to be the best pet parents they can be!